Fitness trackers are more popular with women than men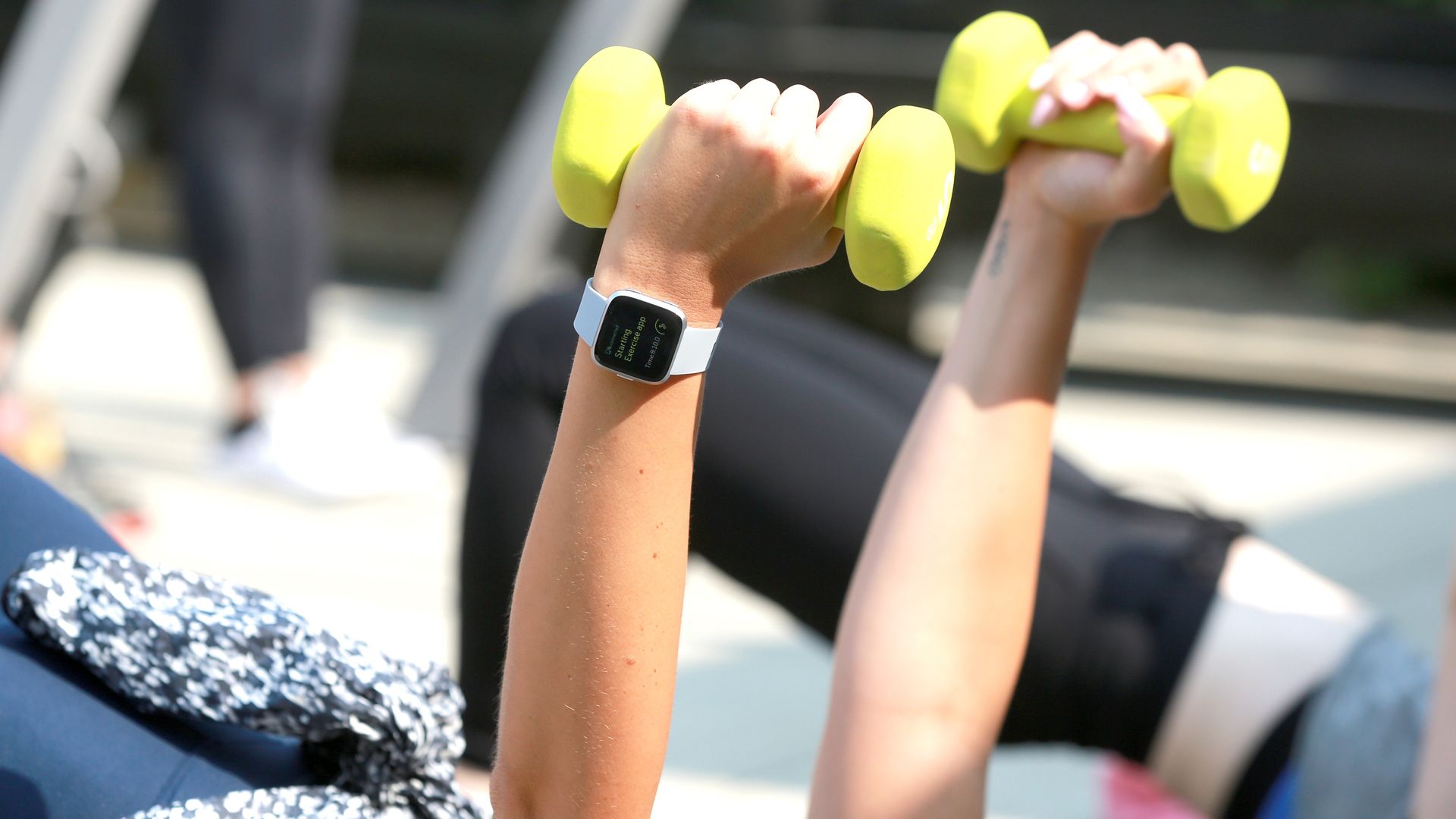 About one-in-five American adults use a smart watch or fitness tracker, with women more likely than men to use a fitness device, according to new research from Pew.
Why it matters: The category is still in its early days, and understanding who uses the products and who doesn't could help the industry improve its products and broaden their appeal.
By the numbers: Pew says 21% of Americans report using a smart watch or fitness tracker. Here's how that breaks down:
18% of men and 25% of women.
20% of whites, 23% of blacks and 26% of Hispanics.
25% of those 18-49, and 17% of those over 50.
31% of those who make $75,000 or more, 20% of those who make between $30,000 and $74,999 and 12% of those who make less than $30,000.
Meanwhile: Respondents were also asked whether it is acceptable for device makers to share user data with medical researchers. About 41% said that it is acceptable and 35% said it isn't, with 22% saying they were unsure.
Go deeper: Led by Apple, the wearables market has doubled since last year
Go deeper