Energy Department agrees to release some Ukraine-related records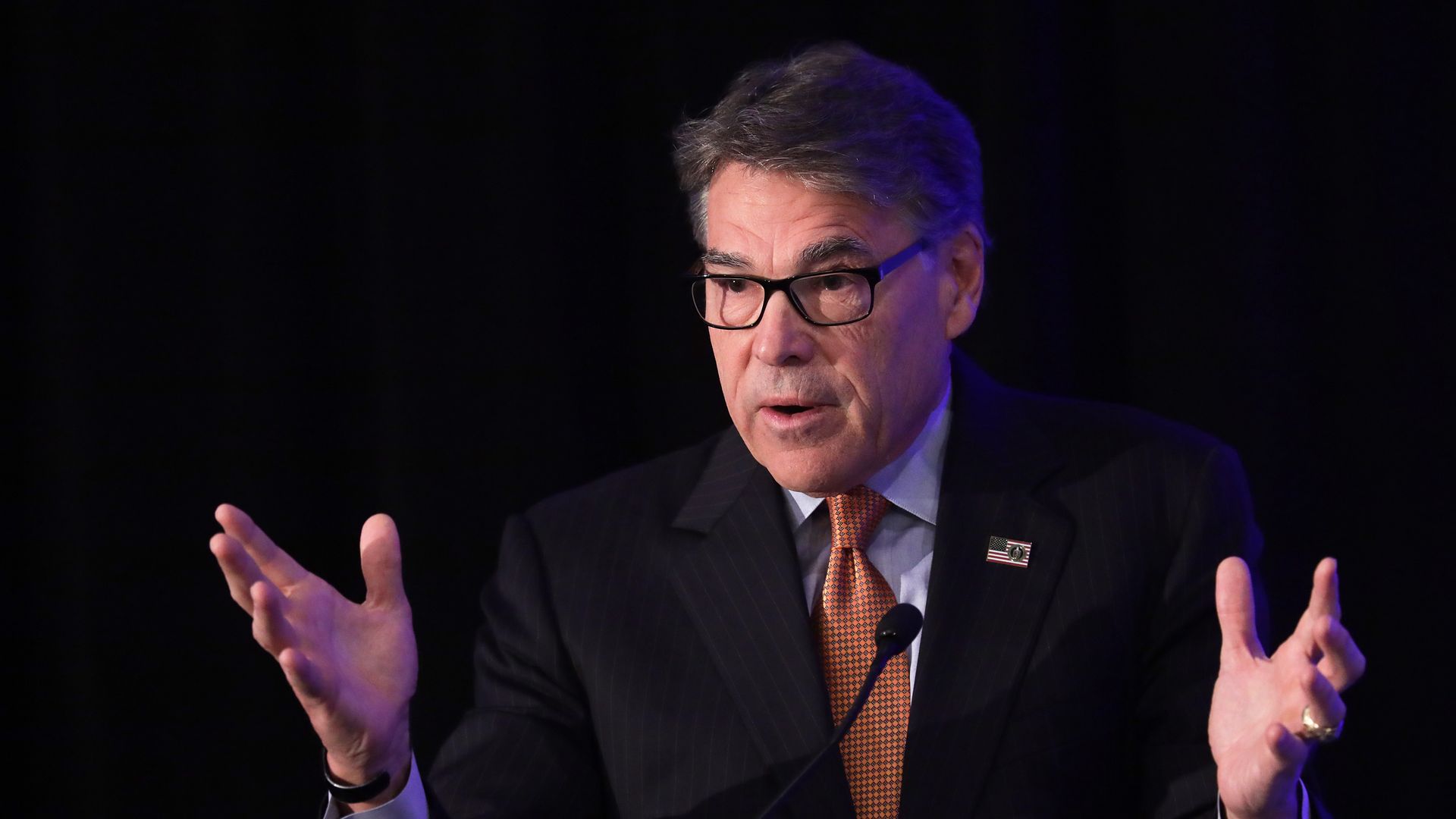 The Department of Energy has agreed to comply with a request from watchdog American Oversight to begin producing records related to former Secretary Rick Perry's communications with key figures in the Trump-Ukraine investigation, according to a joint status update filed Monday.
Why it matters: The agency will release its first batch of records on Jan. 28, which could coincide with the Senate impeachment trial.
Further document productions are scheduled for Feb. 4 and March 16.
The big picture: American Oversight filed a FOIA lawsuit in October seeking records from Perry, Deputy Secretary Dan Brouillette and other officials possibly involved in the administration's efforts to pressure Ukraine to investigate Trump's political opponents.
Perry led a delegation to attend Ukrainian President Volodymyr Zelensky's inauguration in May 2019 and met with Ukrainian officials three other times.
Axios also reported in October that Trump told House Republicans that he made his now infamous phone call to Zelensky at the urging of Perry.
Go deeper: Pelosi says she doesn't regret decision to hold articles of impeachment
Go deeper