Australia's fires could cause koalas to be listed as endangered, minister warns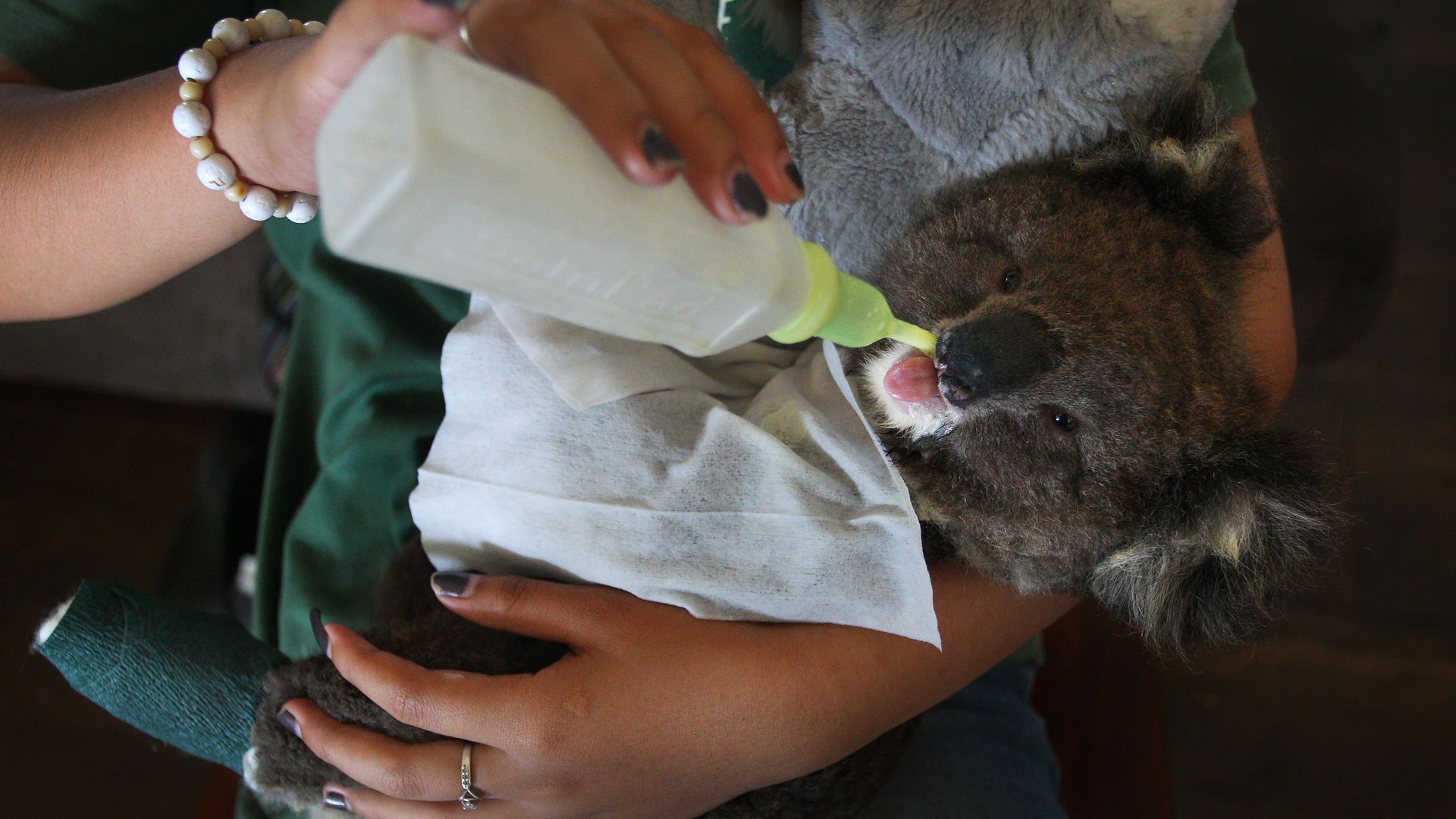 Australia's wildfires have devastated the koala population and could cause the unique marsupial listed as endangered, Environment Minister Sussan Ley warned Monday, per the Sydney Morning Herald.
The big picture: Over 1 billion animals are believed to have died in fires across the country since September. Ley announced a A$50 million funding plan to help protect and support affected wildlife. In New South Wales, wildlife workers dropped thousands of pounds of food for the endangered brush-tailed rock wallaby, state Environment Minister Matt Kean said.
Go deeper:
Go deeper