Taiwan's president wins re-election in retort to Chinese efforts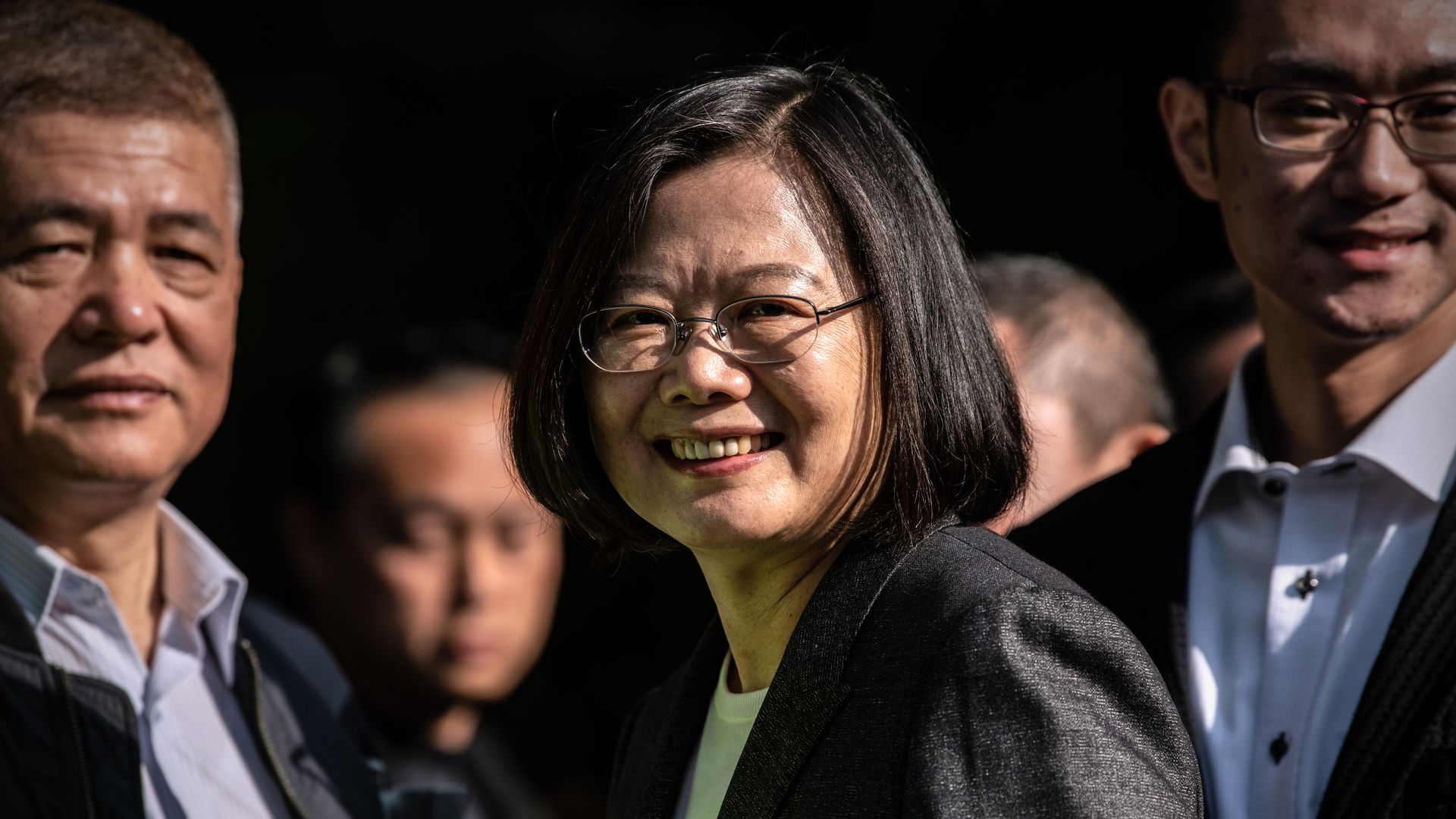 Taiwanese voters re-elected President Tsai Ing-wen in the general election on Saturday, as opposition leader Han Kuo-yu conceded defeat and offered his congratulations, Bloomberg reports.
Why it matters per Axios' Bethany Allen-Ebrahimian: After offering voters a stark choice between a democracy with her or dictatorship with China, Tsai has won re-election in a stunning retort to Beijing — she received more votes than any candidate in Taiwan's democratic history.
The state of play:
Tsai's campaign invoked imagery of the months-long Hong Kong protests, and advocated for a Taiwanese identity separate from mainland China's, the Wall Street Journal writes.
Chinese President Xi Jinping previously signaled the need to bring Taiwan under the control of the Communist Party using the "one country, two systems" model, the same system used in Hong Kong, per the Wall Street Journal.
Yes, but: Beijing's heavy-handed approach with Hong Kong has shown Taiwanese voters what "one country, two systems" really means — and they "don't want Taiwan to become another Hong Kong," voter Chen Ya-ting told the WSJ.
Go deeper: China steps up political interference ahead of Taiwan's elections
Go deeper