Pelosi signals she'll send impeachment articles to Senate next week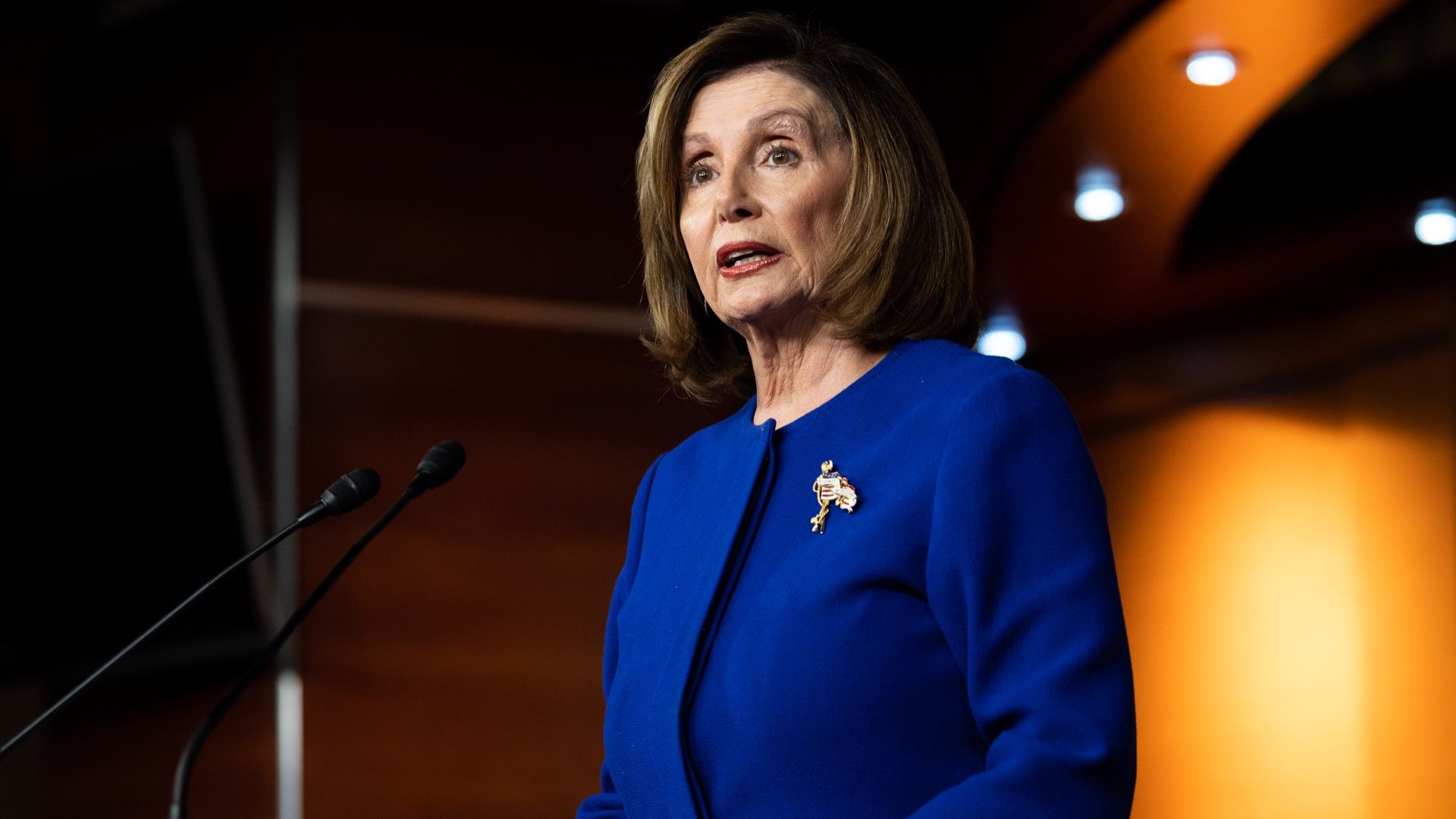 House Speaker Nancy Pelosi said in a letter to colleagues Friday that she will ask House Judiciary Chairman Jerry Nadler to "be prepared" to name impeachment managers and send the articles of impeachment against President Trump to the Senate next week.
Why it matters: Her decision would potentially end a weeks-long standoff between Pelosi and Senate Majority Leader Mitch McConnell over the structure of the Senate trial — specifically whether new documents or witnesses would be allowed.
McConnell yesterday signed onto a resolution by Sen. Josh Hawley (R-Mo.) seeking to change the rules of the Senate to dismiss articles of impeachment if they are not transmitted within 25 days of their approval — which would be Jan. 12.
The Senate would require a two-thirds majority in order to change the rules, unless McConnell were to invoke the "nuclear option" and decide the issue by a simple majority vote.
The big picture, via Axios' Jonathan Swan and Margaret Talev: Democrats will have to convince at least four Republican senators to join forces with them in order to demand more disclosures as part of President Trump's trial.
They're likely to lean on Republican senators like Lisa Murkowski of Alaska, Susan Collins of Maine, Cory Gardner of Colorado, Mitt Romney of Utah and Lamar Alexander of Tennessee to press McConnell to agree to some witnesses and document releases the White House is so far refusing.
What she's saying:
"I am very proud of the courage and patriotism exhibited by our House Democratic Caucus as we support and defend the Constitution.  I have asked Judiciary Committee Chairman Jerry Nadler to be prepared to bring to the Floor next week a resolution to appoint managers and transmit articles of impeachment to the Senate.  I will be consulting with you at our Tuesday House Democratic Caucus meeting on how we proceed further.  
"In an impeachment trial, every Senator takes an oath to "do impartial justice according to the Constitution and laws."  Every Senator now faces a choice: to be loyal to the President or the Constitution.  
"No one is above the law, not even the President."
Go deeper: McConnell backs changing Senate rules over Pelosi impeachment delay
Go deeper