Trump puts America's superpower status to the test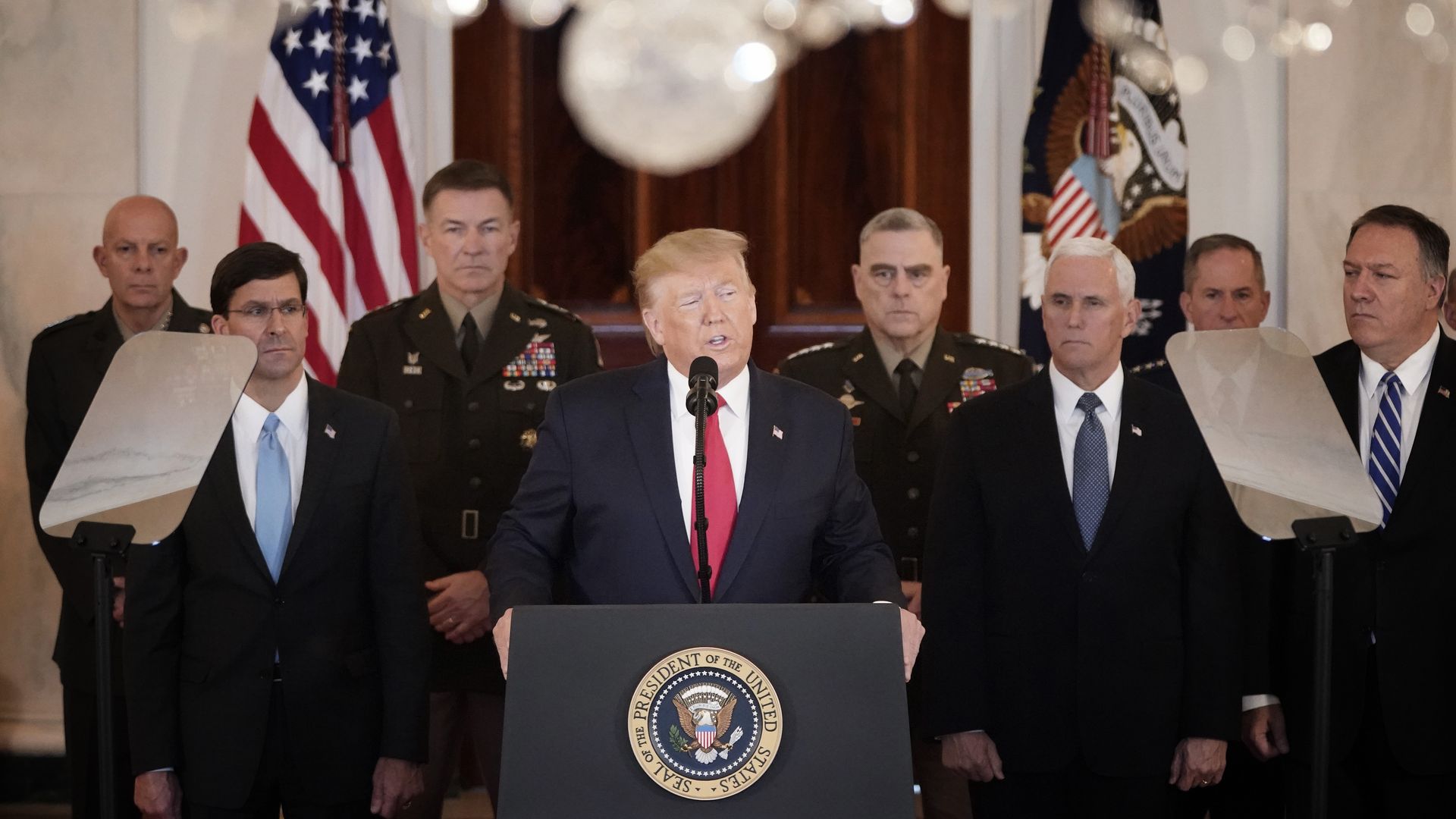 President Trump has shrunk America's global presence in many ways, but he has also at times placed high-risk bets on its superpower status.
Driving the news: Trump didn't want war with Iran, yet he ordered the killing of Iran's top commander. That requires enormous faith in the shield of American military superiority.
Engaging China in a trade war requires a belief that the world's second-largest economy will blink first in a showdown with the largest.
The "maximum pressure" campaigns — first on North Korea and then on Iran — were testaments to American economic might and to Trump's confidence that countries and companies would fall in line, even when reluctant to do so.
The results of Trump's geopolitical muscle-flexing are uneven. 
China has not made anywhere near the model-shifting concessions Trump has demanded.
North Korea's nuclear capabilities are more formidable than before "fire and fury." 
Crippling sanctions on Iran have led not to a tougher deal, but to a series of escalations. Asymmetric retaliation for Soleimani's death remains likely. 
Venezuela's Nicolás Maduro is still in power after a year of American insistence that his days were numbered.
Closer to home, Trump's threats yielded significant tweaks to NAFTA and a pledge from Mexico to hold tens of thousands of U.S.-bound asylum-seekers.
Holding NATO hostage over defense spending infuriated allies, but budgets have nonetheless increased.
And Iran's military retaliation to Trump's audacious strike in Baghdad came with an early warning and was clearly designed to avoid a showdown with the world's most powerful military. 
The bottom line: Trump's America isn't much liked, and it certainly isn't trusted, as new Pew data shows. But it can't be ignored.
Go deeper:
Go deeper