Report: U.S. targeted second Iranian official on same day as Qasem Soleimani strike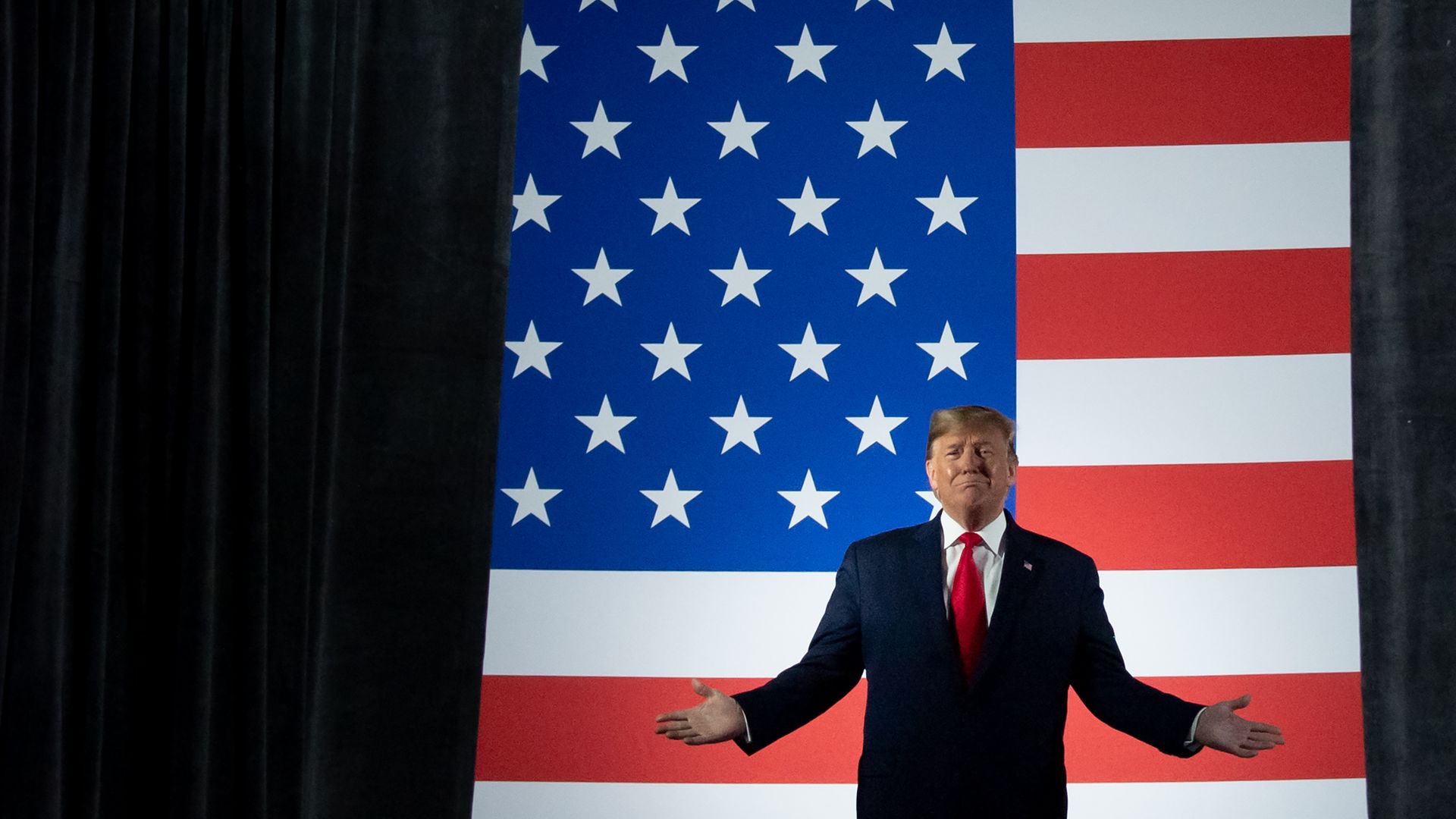 The U.S. made an unsuccessful attempt to kill a senior Iranian official in Yemen on the same day that top Iranian Gen. Qasem Soleimani was killed in an American airstrike, the New York Times and Washington Post report.
Why it matters: This second operation, targeting Abdul Reza Shahlai, could indicate that killing Soleimani "was part of a broader operation than previously explained, raising questions about whether the mission was designed to cripple the leadership of the Islamic Revolutionary Guard Corps or solely to prevent an imminent attack on Americans," the Post reports.
The Pentagon has said the U.S. killed Soleimani because the general was "actively developing plans to attack American diplomats and service members in Iraq and throughout the region."
President Trump told Fox News' Laura Ingraham on Friday that he believed Iran planned to attack four U.S. embassies as part of its imminent threat, but he provided no evidence for that claim.
Secretary of State Mike Pompeo also described the attacks as "imminent."
But, a classified briefing on Wednesday left Democrats and even some Republicans deeply skeptical, with many claiming that officials did not provide evidence of the "imminent" threat from Iran.
Sen. Chris Murphy (D-Conn.) said on Twitter on Friday that the Trump administration did not provide proof of imminent attacks on four embassies at the Wednesday briefing.
Background: The Pentagon has not confirmed an attempted Jan. 2 strike on Shahlai. The agency told the Post and NYT that Yemen "is long-understood as a safe space for terrorists and other adversaries to the United States."
Shahlai is a financier and key commander of Iran's elite Quds Force, the Post notes.
The White House did not immediately respond to comment on Friday. The State Department declined to comment to the Post.
Go deeper: The Trump administration's mixed messages on the Soleimani strike
Go deeper