Bloomberg will pay staff to support whoever becomes Democratic nominee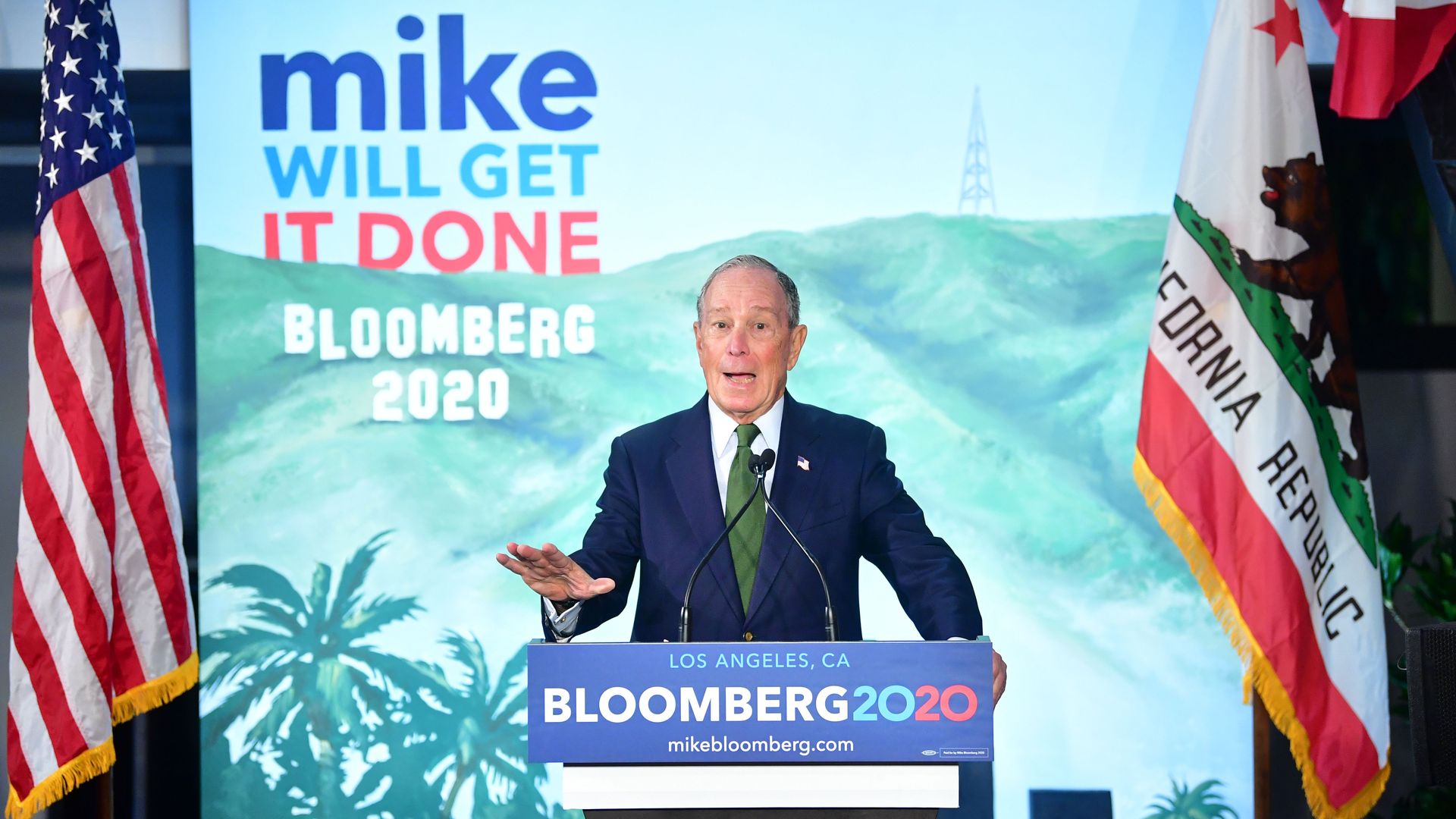 Mike Bloomberg will pay for the nearly 500 staffers on his presidential campaign to continue working through November to support whoever wins the 2020 Democratic nomination, even if it's not him, NBC News reports.
Why it matters: The former New York mayor is focused on getting President Trump out of the White House, and his vast operation — focused beyond the traditional early states — could provide a strong foundation in key battleground states, like North Carolina and Pennsylvania.
The billionaire has also established a large tech operation, which will help the future nominee compete with Trump's digital prowess.
Bloomberg has pledged to spend $15 million on efforts to drive voter turnout, and his staffers could help that push effort in key states.
What they're saying: "Mike Bloomberg is either going to be the nominee or the most important person supporting the Democratic nominee for president," Kevin Sheekey, Bloomberg's campaign manager, told NBC.
The catch: Bloomberg's staff won't directly work for the Democratic nominee's campaign since the cost of operations would exceed federal contribution limits on his behalf.
The group would instead operate as an independent group privately funded by Bloomberg.
Go deeper:
Go deeper