What I'm riding: The Goodyear blimp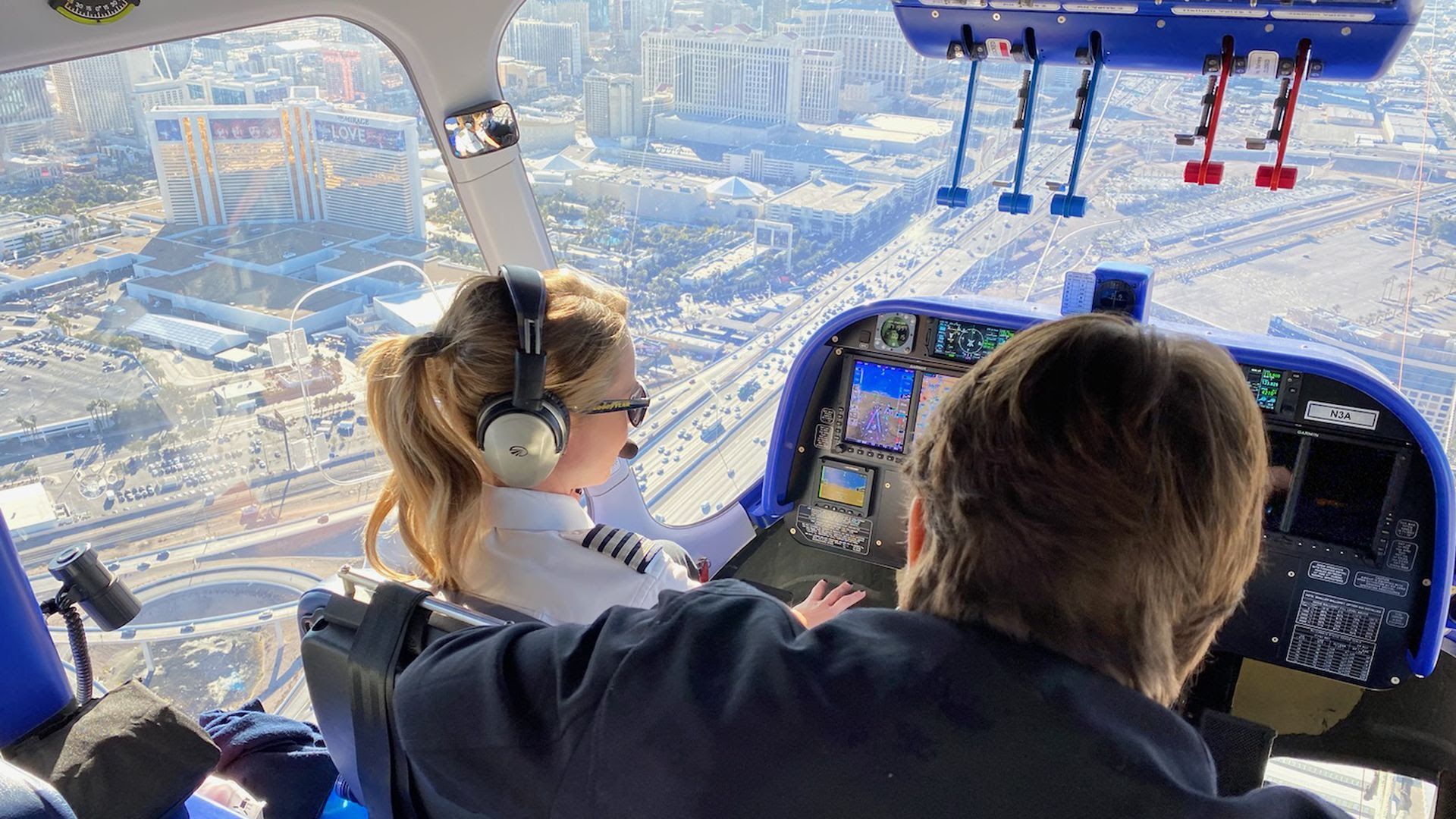 This week, I ticked off a bucket list item while in Las Vegas — riding in the Goodyear blimp.
How it happened: Goodyear, which was touting its predictive fleet management services at CES, invited a handful of auto beat reporters to experience a blimp ride over The Strip.
Details: This new generation of the Goodyear Blimp is not really a gas-filled sack. It's a semi-rigid airship, with a frame providing structure.
The airship is filled with helium, but also smaller "ballonets."
The ship's buoyancy is controlled by taking in and expelling ambient air. Because air is heavier than helium, the more air the craft takes in, the less buoyancy it has.
The experience: It's sort of a cross between a commercial jet and a small boat.
The gondola seats 12; you must be seated and buckled for takeoff and landing, but after reaching a certain altitude you are allowed to stand up and walk around.
Good sea legs are a plus — on a boat, you can see a swell coming, but you can't see that air puff that's about to push the airship sideways. 
How it works: Forward motion is provided by two, 200-horsepower propeller motors mounted to either side of the airship's fuselage.
A smaller motor mounted to the stern helps control the ship on takeoffs and landings.
All three motors rotate to allow for vertical takeoffs and landings.
Top speed is 73 mph.
The blimp pilots steer with a joy stick in the custom-designed cockpit to control giant fins on the stern called "ruddervators."
The bottom line... In a word: Awesome.
Go deeper: Everyone's piling into the car of the future
Go deeper