NYC Bar Association urges Congress to investigate AG Bill Barr for partisanship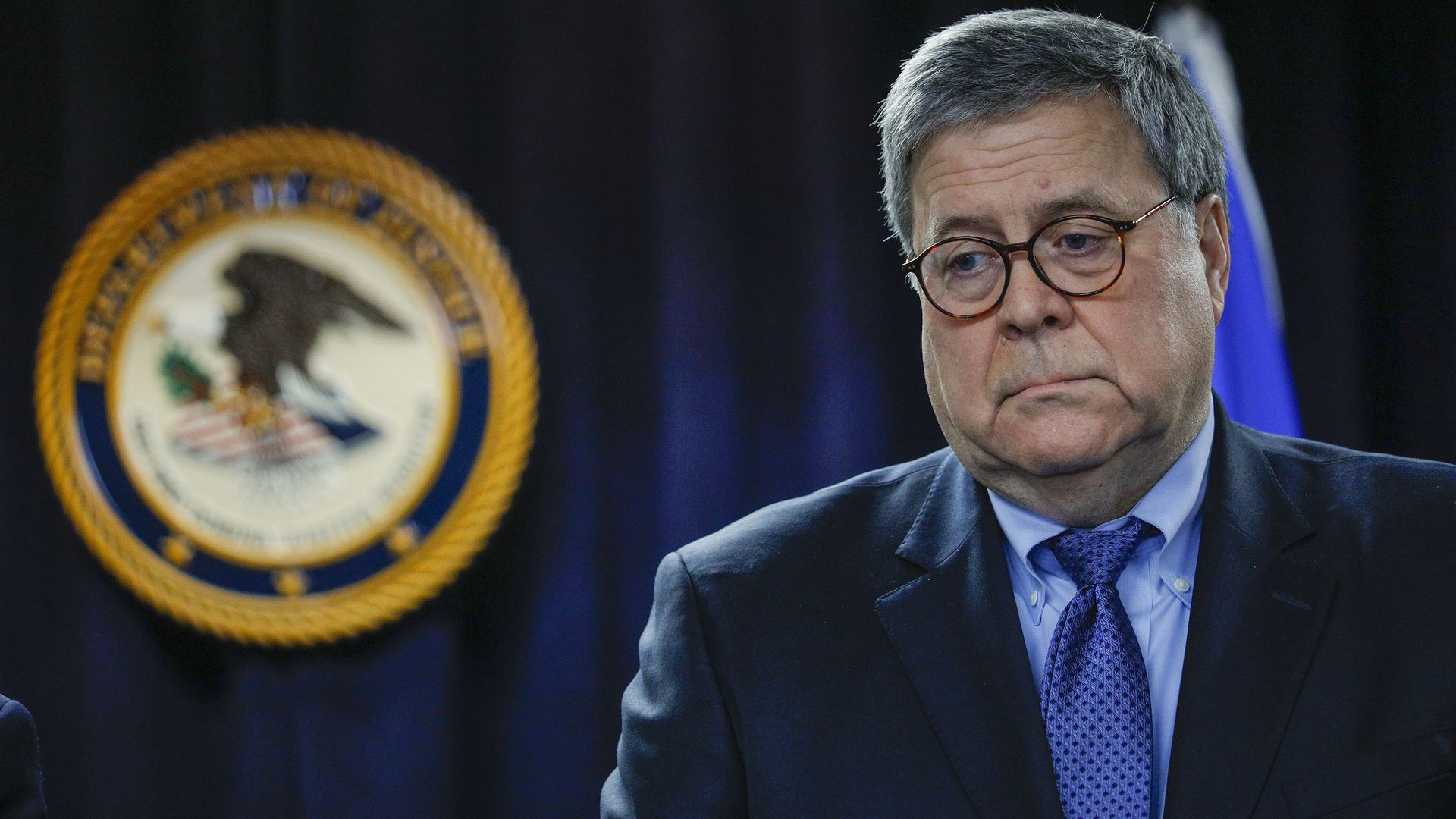 The New York City Bar Association sent a letter on Thursday urging Congress to investigate Attorney General Bill Barr for a "pattern of conduct" that it alleges "threatens public confidence in the fair and impartial administration of justice."
Why it matters: It's a rare rebuke of a sitting attorney general by a bar association or comparable group. The New York City Bar Association is a voluntary legal association not involved in the licensing of attorneys.
What they're saying: The president of the bar association criticized the attorney general's public statements, saying he has disregarded "bedrock obligations for government lawyers," including the duty to "avoid even the appearance of partiality and impropriety, and to avoid manifesting bias, prejudice, or partisanship in the exercise of official responsibilities."
The letter cited a speech Barr made to the Federalist Society's National Lawyers Convention in November, in which he claimed that "so-called progressives" were "engaged in a war to cripple by any means necessary a duly elected government."
In the same speech, Barr claimed that conservatives "tend to have more scruple over their political tactics" and are more committed to the rule of law.
Go deeper: Former AG Eric Holder says Bill Barr "is unfit to lead the Justice Department"
Editor's note: This story has been updated to reflect that it's not clear whether any comparable bar associations have submitted similar requests to Congress and to clarify the NYC Bar Association's membership.
Go deeper