We're entering a new golden age of China journalism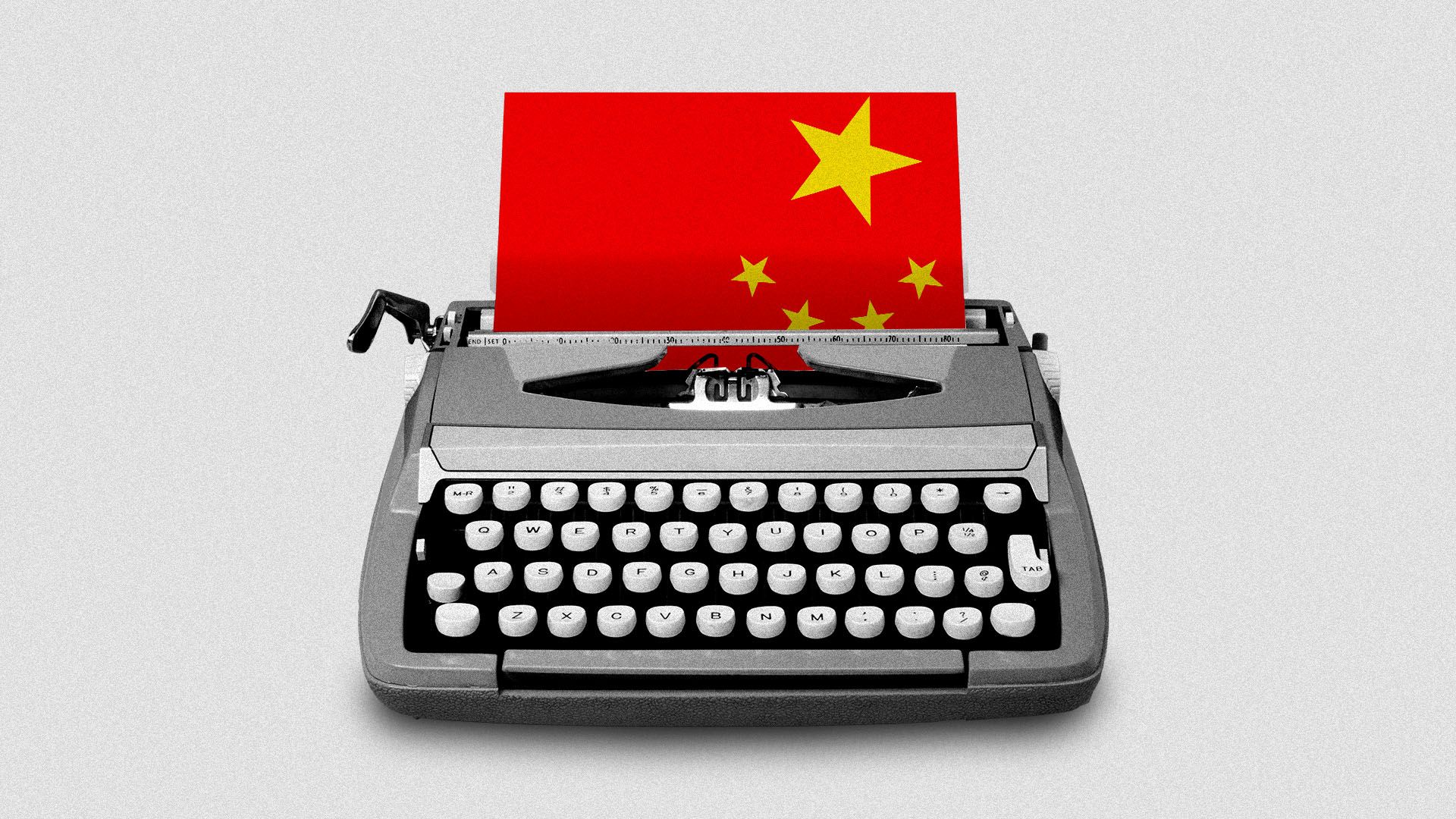 A growing number of investigative journalists and news organizations around the world are investing more resources in covering China from afar.
Why it matters: The Chinese Communist Party claims China's rise offers the world an alternative to western leadership and values. In the coming decade, journalism is vital to understanding exactly what kind of global leader China will be.
What's happening: Chinese President Xi Jinping has cracked down on media and civil society, making it increasingly difficult for journalists to operate inside the country.
By the numbers: China now ranks an abysmal 177 out 180 countries for press freedom, according to Reporters Without Borders.
But China's growing footprint abroad, and its tendency to use threats, corruption, and coercion to get what it wants, means that journalists in countries with more robust media freedoms now have lots of fodder for China-related stories, without leaving home.
Between the lines: Newsrooms have traditionally been divided into domestic reporters based at home, and foreign correspondents who cover the country they're in.
But Russian meddling in the 2016 U.S. presidential election caught the U.S. off guard, and helped newsroom editors realize the old system left blindspots in coverage.
China, too, has sought to influence the decision-making processes in other countries, sometimes through coercive measures.
As bipartisan support for a more hawkish China policy has gained traction, there's growing interest in knowing more about what Beijing is up to in our own backyard.
Newsrooms are catching on:
Several major news organizations, including The Economist and Reuters, have created new positions specifically for covering China in the world, and many other outlets have dedicated resources to covering the topic.
Reports have uncovered China's successful campaign to influence the United Nations; investigated business ties between China and the family of U.S. transportation secretary Elaine Chao; described Beijing's demands to Hollywood filmmakers; and many other stories.
The big picture: It's not just China's activities stateside that are attracting media attention. Reporters are breaking major stories from countries around the world.
Czech Republic: Journalists recently uncovered a "clandestine network" that dedicated huge amounts of money and more than 2,000 hours of work to shore up China's faltering image in the country.
The bottom line: In 2020 and onwards, expect even more critical investigations about China's impact on the world.
Editor's note: This piece was clarified to better describe the NYT's investigation into ties between China and the family of U.S. Secretary of Transportation Elaine Chao.
Go deeper