Key GOP senators don't want to subpoena Bolton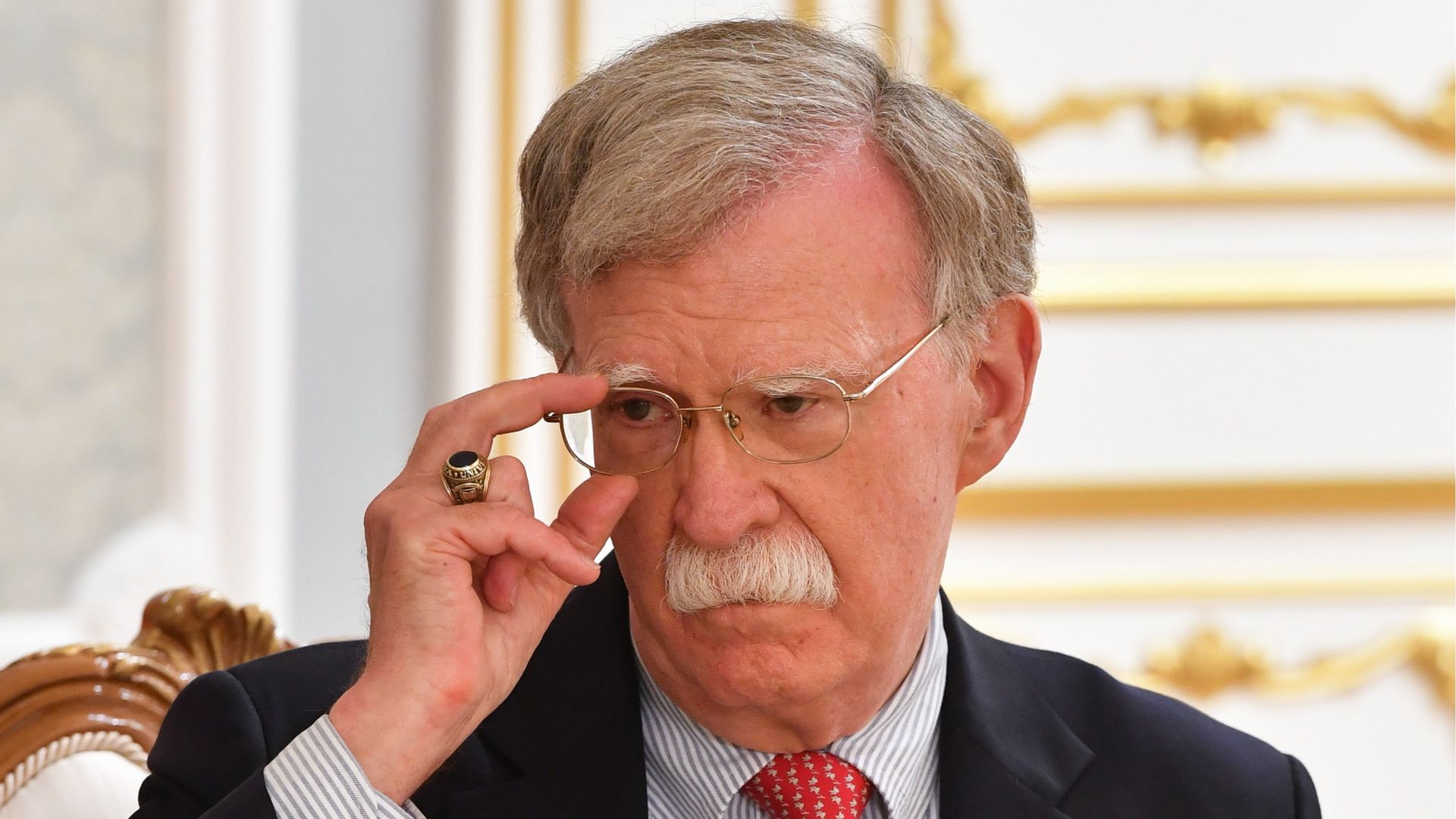 Key Senate Republicans are refusing to give a clear answer on whether President Trump's former national security adviser John Bolton should be subpoenaed to testify in an eventual impeachment trial, after he stated Monday that he would comply with a Senate subpoena.
Why it matters: Bolton has firsthand knowledge of Trump's direct conversations about Ukraine aid. The big question heading into this week is whether rebel Republican Senators are even remotely thinking about joining Democrats' demands for the Senate to call witnesses and request documents from key figures being blocked by the White House.
These GOP senators either are facing tough re-election fights, have previously bucked Trump and Senate Majority Leader Mitch McConnell (R-Ky.), or are retiring and may feel less pressure to stick to the party line.
The bottom line: The senators made clear Monday that they will not commit to voting for witness testimony, despite new revelations over the holiday break about Trump's actions toward Ukraine.
What they're saying:
Sen. Susan Collins (R-Maine): "I believe the Senate should follow the precedent that was established in the trial of President Clinton. ... I remember [now-Senate Minority Leader] Chuck Schumer voting against witnesses."
Asked if she personally wants to hear from Bolton: "I think we will decide at that stage who we need."
Sen. Lisa Murkowski (R-Alaska), via spokesperson Karina Borger: "Senator Murkowski is taking this process one step at a time. Right now the articles of impeachment haven't been transmitted to the Senate, so we aren't to the step yet that you've referenced below. "
Senator Thom Tillis (R-N.C.): "I think it's more appropriate for the House to consider that task. And if Ambassador Bolton is prepared to testify, and they want to do it in the House ... I'm fine with that. What I don't want to do is all of a sudden open it up to where we effectively have an impeachment inquiry on the Senate side."
Sen. Joni Ernst (R-Iowa): "We don't even have articles of impeachment so why does it matter? ... Tell [House Speaker] Nancy Pelosi to get her act together."
Sen. Mitt Romney (R-Utah) was the most forthright about wanting to hear from Bolton, but he stopped short of committing to vote to subpoena him.
Bonus: House Intelligence Chairman Adam Schiff (D-Calif.), who was spotted in the Senate basement Monday afternoon, refused to state whether the House will subpoena Bolton for testimony, instead placing the emphasis on the Senate:
"Senators aught to hear directly from him, as well as the other witnesses. ... He was also a copious notetaker. It would help to start with the notes," Schiff said.
Asked whether Bolton would also comply with a House subpoena, Bolton's spokesperson Sarah Tinsley told Axios that he had "no further comment."
The backdrop: Pelosi has not yet decided when she will transmit the articles of impeachment to the Senate, and McConnell and Schumer have not yet agreed to the rules for a Senate trial.
McConnell said Monday that he thinks the Senate should adhere to the "precedent" from former President Bill Clinton's 1999 impeachment trial, and has previously stated his desire to pass two resolutions once in possession of the articles.
The first would establish the rules. The second would be voted on after senators give their opening statements and questions, and would determine whether any witnesses will be called.
Meanwhile Schumer has advocated for one resolution at the start of the trial that would address both the rules and which witnesses will be called.
If no deal is reached between the two leaders, 51 senators will vote to establish the process.
Go deeper: Trump aides fear John Bolton's secret notes
Go deeper