Hyundai unveils flying taxi for Uber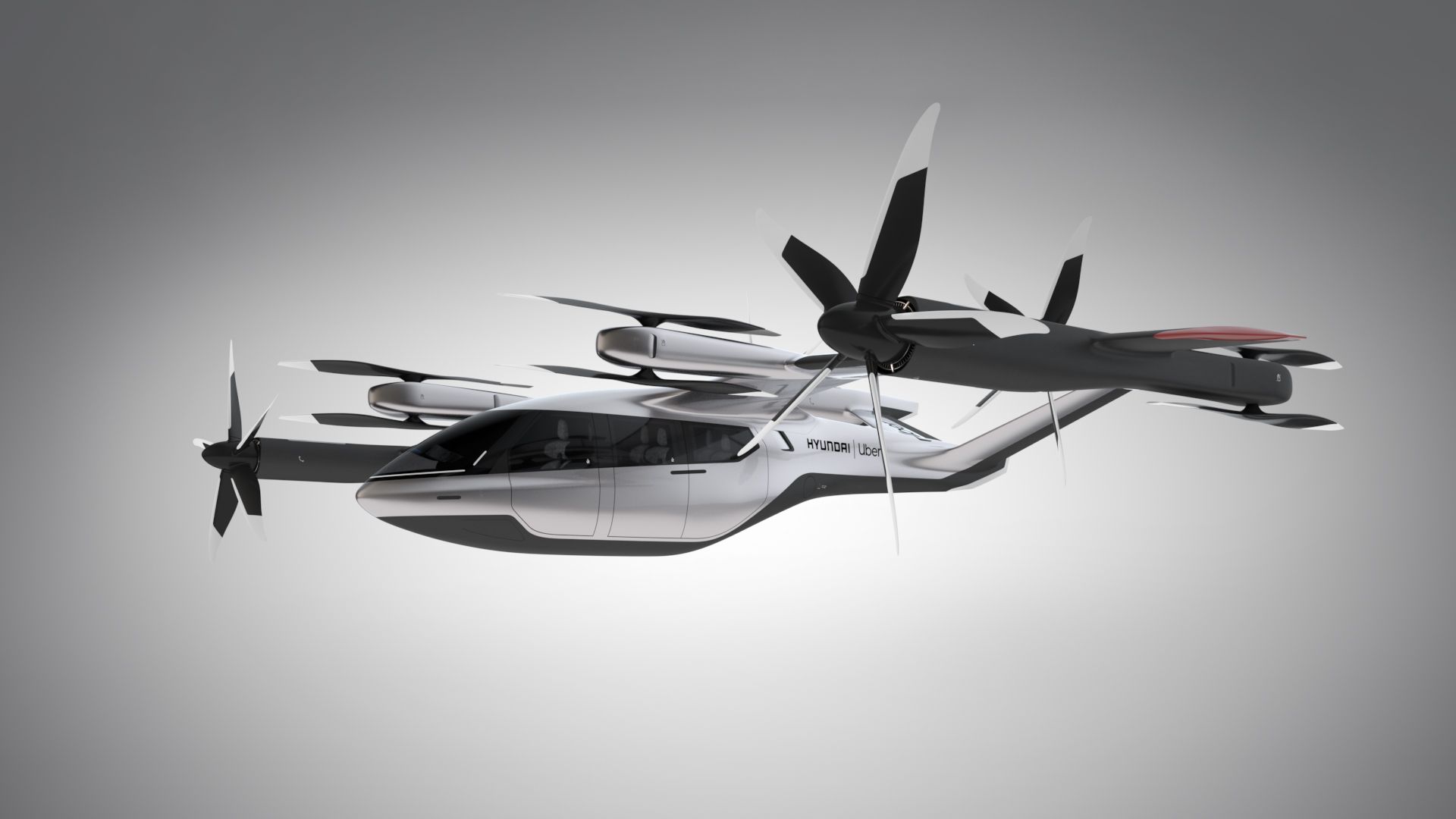 Hyundai and Uber are partnering on a planned flying ride-share network, and the Korean carmaker unveiled a full-scale model of a potential air taxi Monday at CES, the big consumer electronics show in Las Vegas.
Why it matters: Flying cars face multiple hurdles to becoming a reality, but Uber says Hyundai's large-scale manufacturing experience, including its track record producing electric vehicles, could help speed their deployment.
Background: Uber has partnered with several aerospace companies to develop flying taxi concepts, but Hyundai is the first automaker to join the initiative, which aims to launch commercial flights as early as 2023.
"We believe Hyundai has the potential to build Uber Air vehicles at rates unseen in the current aerospace industry, producing high quality, reliable aircraft at high volumes to drive down passenger costs per trip," said Eric Allison, head of Uber Elevate, the company's aviation division.
"Combining Hyundai's manufacturing muscle with Uber's technology platform represents a giant leap forward for launching a vibrant air taxi network in the coming years," Allison added.
Details: Under their partnership, Hyundai will produce and deploy the aircraft and Uber will manage the aerial rideshare network, including connections to ground transportation.
Hyundai's aircraft would take off and land vertically and is designed to fly distances of up to 60 miles. The top speed would be 180 mph at altitudes between 1,000 and 2,000 feet.
Powered by electricity, the aircraft would take about five to seven minutes to recharge, the companies said.
While they would be piloted initially, the goal is to make them autonomous.
Yes, but: Flying cars face enormous regulatory and technical challenges, notes Gartner analyst Mike Ramsey.
"There's such a high bar for these things to pass, that no matter what their business model is, it's hard to imagine how they get there," he said.
Nor is it clear that air taxis, each carrying just a handful of people, can relieve congestion on the ground, he said.
Go deeper