Rural America set to lose political power after 2020 census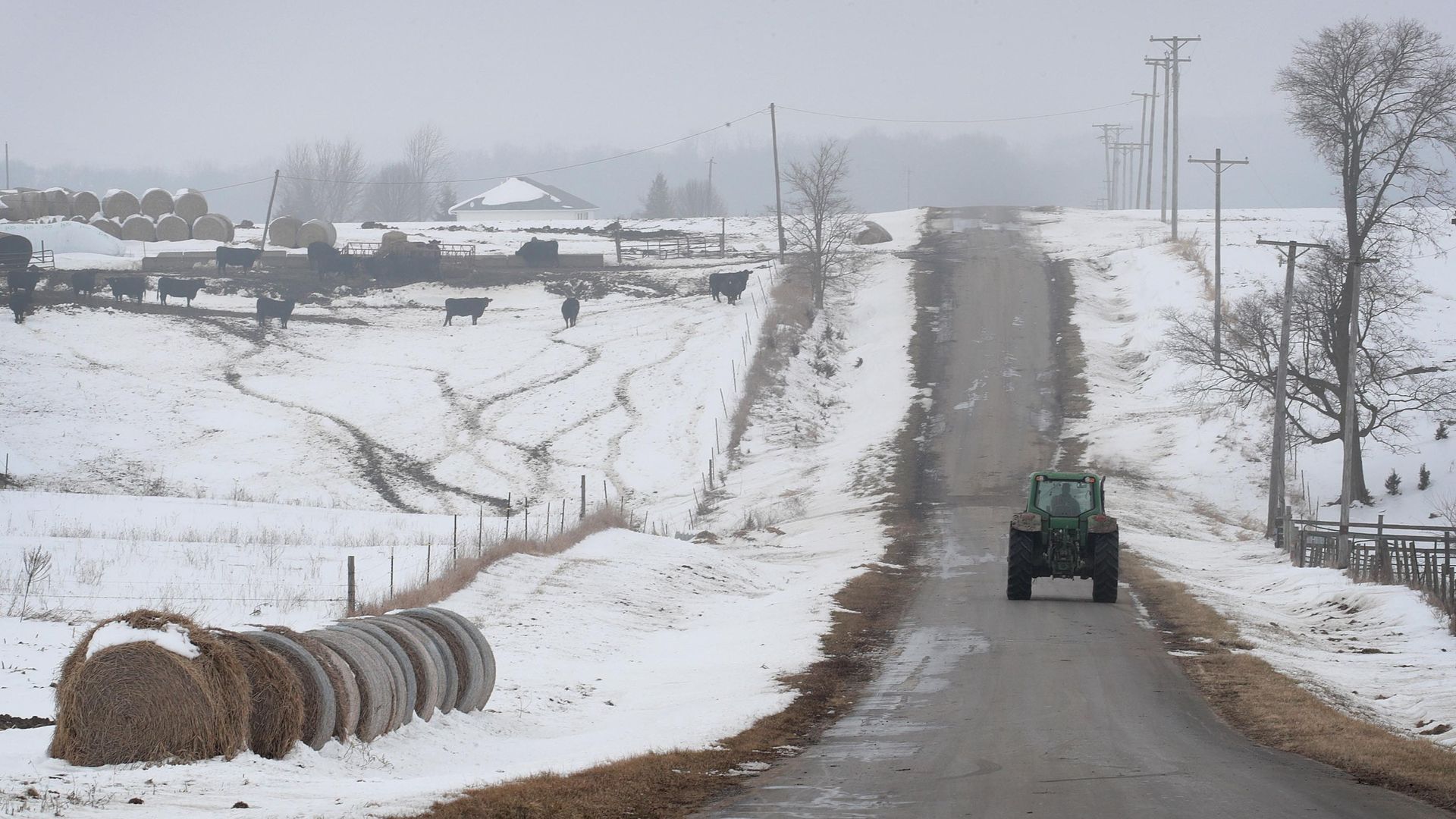 In most of the 10 states that will likely lose a House seat due to reapportionment beginning in 2022, current demographic trends are poised to shift political power from rural counties to metropolitan counties, according to an analysis by The Hill's Reid Wilson.
Why it matters: Census counts are crucial for determining political representation in the House, and minor changes in population can alter a state's power in Congress for a decade.
What to watch:
Illinois will likely lose one of its 18 House seats, with 93 of the state's 102 counties losing population in the last decade. Only suburban Chicago counties substantially gained population.

When Illinois loses its seat, legislators will likely dissolve one of the state's six downstate, rural districts — five of which are held by Republicans.

Rhode Island is expected to drop one of its two House seats, falling to one representative for the first time since 1788. Four of the state's five counties lost residents since 2010. Only Providence, the state's largest city, experienced population growth.
Ohio is set to lose one of its 16 congressional districts. 59 of its 88 counties have experienced population decline since 2010, with almost all of the state's net population growth coming from Columbus, its largest city.
Of note: California and Alabama are the only states losing congressional districts that fall outside of the Northeast or the Rust Belt.
44 of Alabama's 67 counties lost population in the last decade.
California's growth has slowed despite adding around 1.8 million residents since 2010. It will likely drop one of its 53 seats for the first time since it became a state in 1850.
The big picture: America's 100 largest counties added 9.8 million people in the last decade. Only 11 of the largest counties lost population — all of them in Rust Belt and Northeastern cities like Chicago, Detroit, Cleveland and Pittsburgh.
Two-thirds of America's 2,153 counties with fewer than 50,000 residents have lost population over the same period. Those counties lost a net 238,000 residents.
Go deeper:
Go deeper