Australian PM defends his response to fires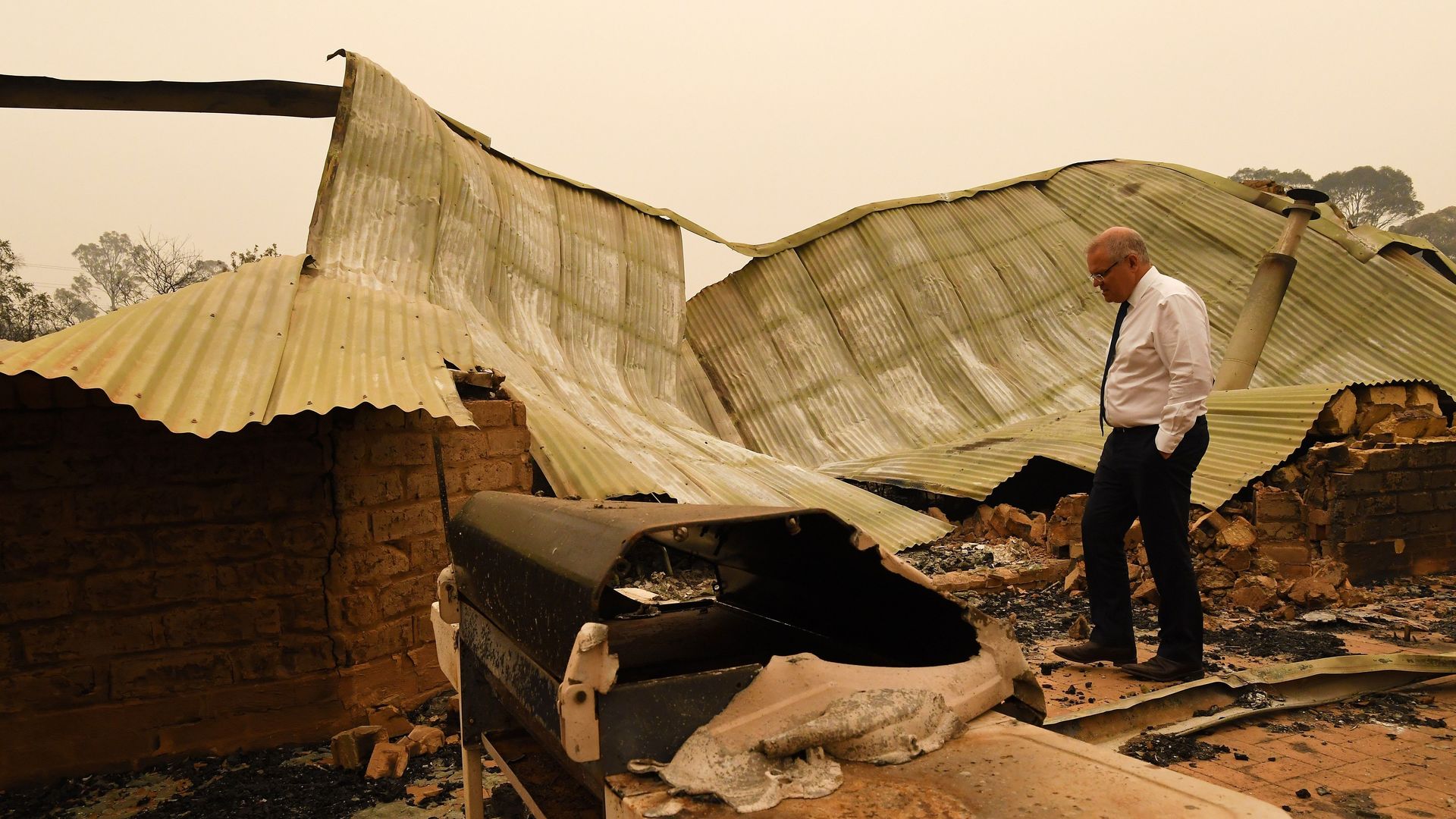 Australia's Prime Minister Scott Morrison, who's faced widespread criticism for his leadership over the country's deadly wildfires, was forced to defend himself again Sunday morning local time.
Details: He's been criticized since last month, when he was on vacation in Hawaii during the bushfire crisis, for not responding quickly enough to the situation and for his stance on climate change. In the past few days, he's faced an angry crowd of fire victims and been accused of blindsiding a state fire chief on the deployment of 3,000 Defense Force Reservists to help fight the blazes.
Driving the news: New South Wales Rural Fire Services Commissioner Shane Fitzsimmons told 9 News he was "disappointed" and "frustrated" to learn via media reports of the troop deployment announced by Morrison.
What he's saying: Morrison said during a news conference a "breakdown in communications" was to blame for Fitzsimmons not being told.
"There has been a lot of blame being thrown around," Morrison said. "And now is the time to focus on the response that is being made. ... Blame doesn't help anybody at this time and over-analysis of these things is not a productive exercise."
Morrison also said there's "no dispute" about the issue of climate change globally "and its effect on global weather patterns and that includes how it impacts in Australia."
"I have to correct the record here. I have seen a number of people suggest that somehow the government does not make this connection. The government has always made this connection and that has never been in dispute."
Go deeper