Death toll rises in Indonesia following landslides and flooding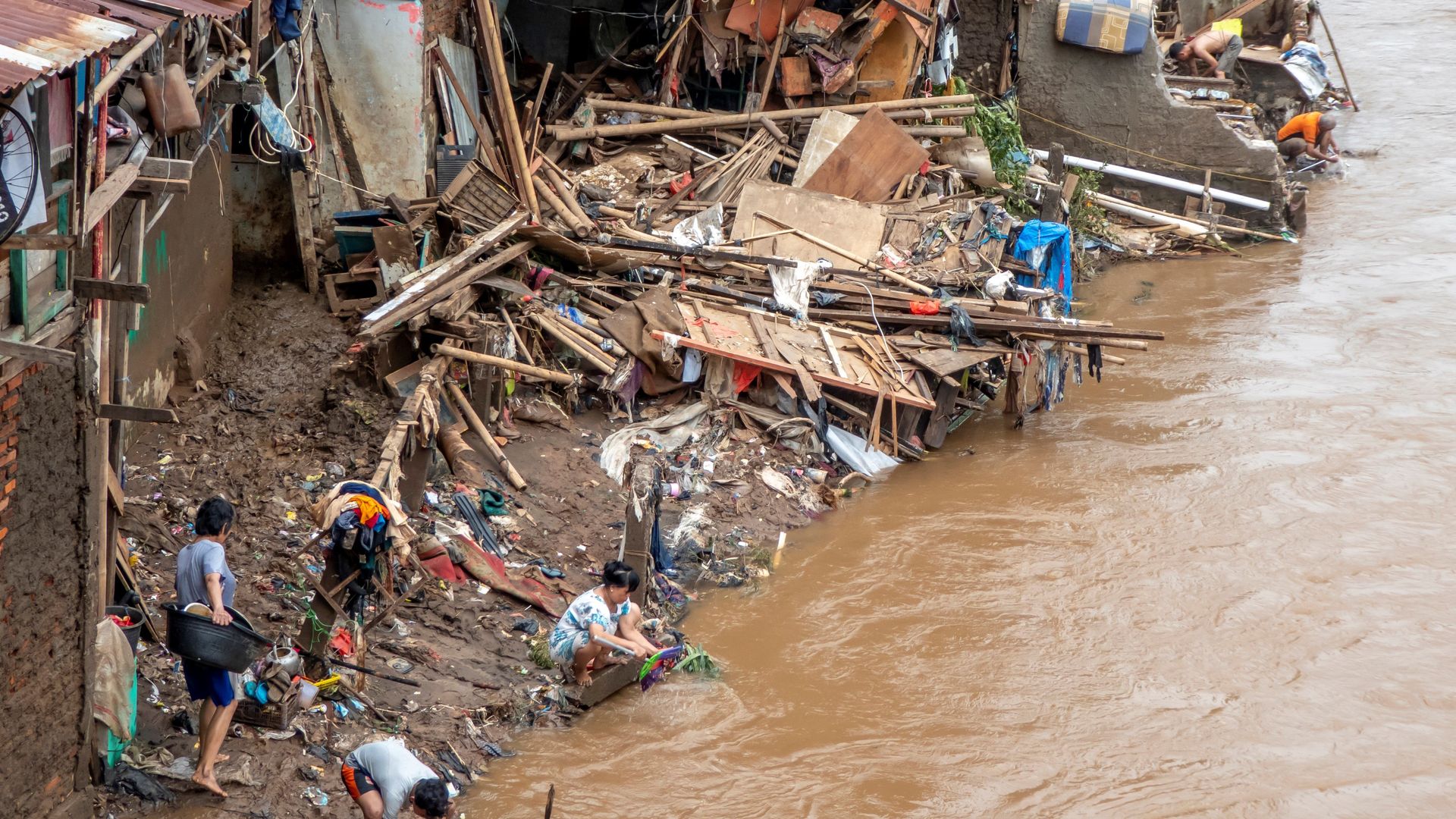 At least 53 people have died and more than 173,000 remain displaced after landslides and floods hit Indonesia's capital Jakarta as rescuers search for people trapped under tons of mud, officials told AP on Saturday.
The state of play: This is the worst flooding to plague the area since 2007, when 80 people died in 10 days, AP notes. Monsoon rains and rising rivers which started on Dec. 31 have flooded multiple districts surrounding Jakarta.
Weather conditions, blackouts and mudslides are making it difficult for rescuers and villagers to search for people in the Bogor district, AP writes.
Water rose as high as 6.5 feet in Bekasi, Indonesia, a city outside of Jakarta, according to AP.
The big picture: Indonesia is struck by deadly floods each year, however this year's deluge has been especially harsh, with approximately 397,000 people seeking shelter.
What to watch: More rain is anticipated for the capital in the days ahead, according to Indonesia's Meteorology, Climatology and Geophysics Agency.
The Meteorological, Climatological and Geophysics Agency said on Friday that climate change elevates the risk of extreme weather and cautioned that heavy rain could last through mid-February, with an expected peak between Jan. 11-15, per Reuters.
The number of fatalities is expected to increase, with at least three people believed to be buried in another landslide in Cigudeg village in Bogor district, AP notes.
Go deeper: Floods kill 21 people and displace 30,000 in Indonesian capital
Go deeper