WSJ: New York first proposed a larger tax incentive for Amazon's HQ2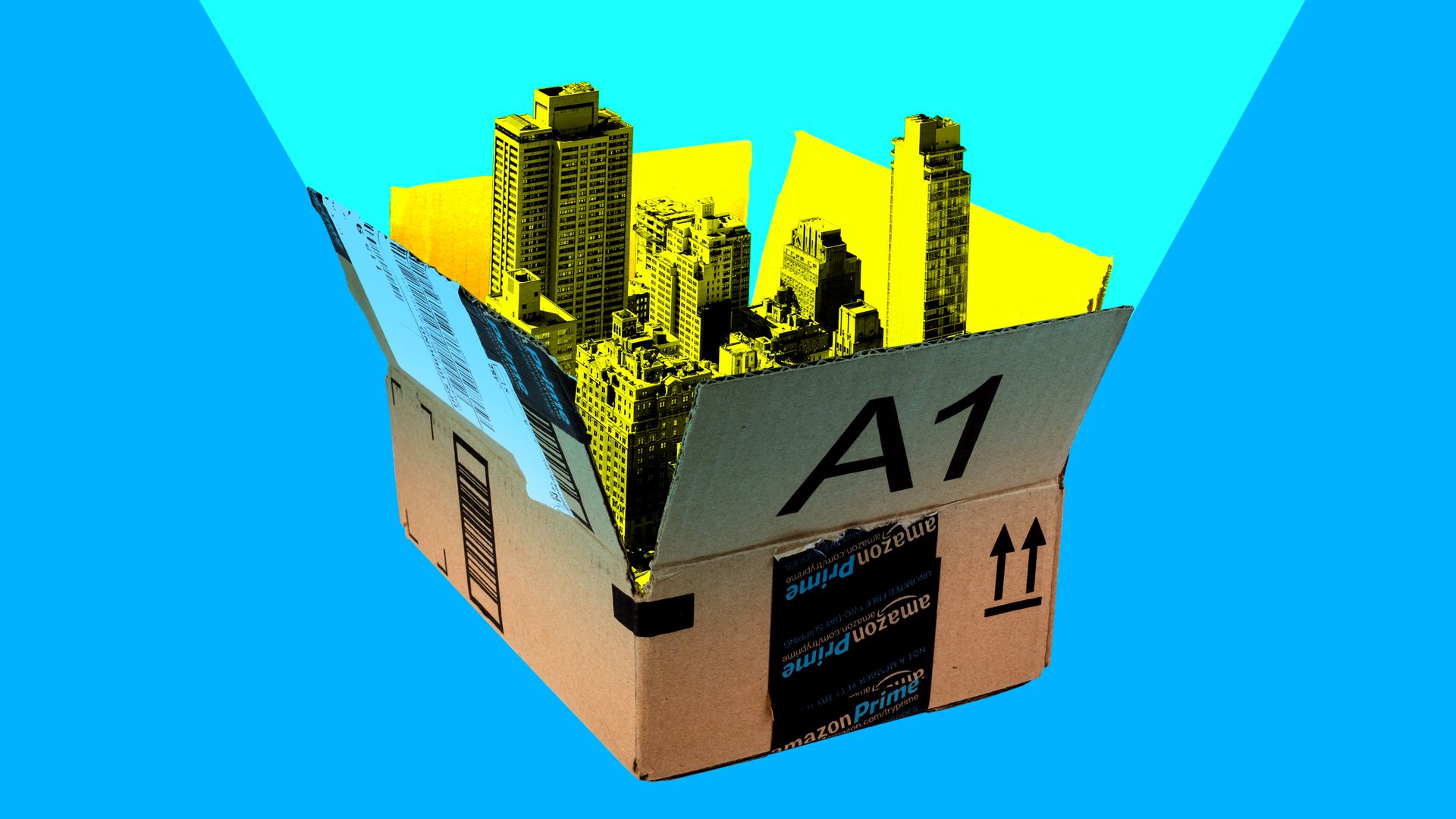 The initial offer for Amazon's now-canceled New York City HQ2 included $800 million more in tax credits and grants than its final $3 billion offer, the Wall Street Journal reports.
The big picture: Amazon is moving to New York City without the much-publicized HQ2 package. The company said in December it signed a new lease for 335,000 square feet in the city's Hudson Yards neighborhood.
What they're saying: A New York Empire State Development (ESD) official told the WSJ on Friday "that the initial offer was higher to reflect the original, larger scope of HQ2 and to draw Amazon to the negotiating table."
"The workforce incentives were designed with upstate areas in mind, the official said, and to help disadvantaged populations," the WSJ reports.
Details: New York state's larger offer to Amazon — as part of the nationwide 2017 HQ2 competition — included $1.1 billion in grants and "$1.4 billion of tax credits based on the number of employees hired," per WSJ.
The initial offer, made in Oct. 2017, marked hundreds of millions of dollars more than what the ESD proposed a year later, per its memorandum of understanding.
Go deeper