Methodist church proposes plan to split over LGBTQ inclusion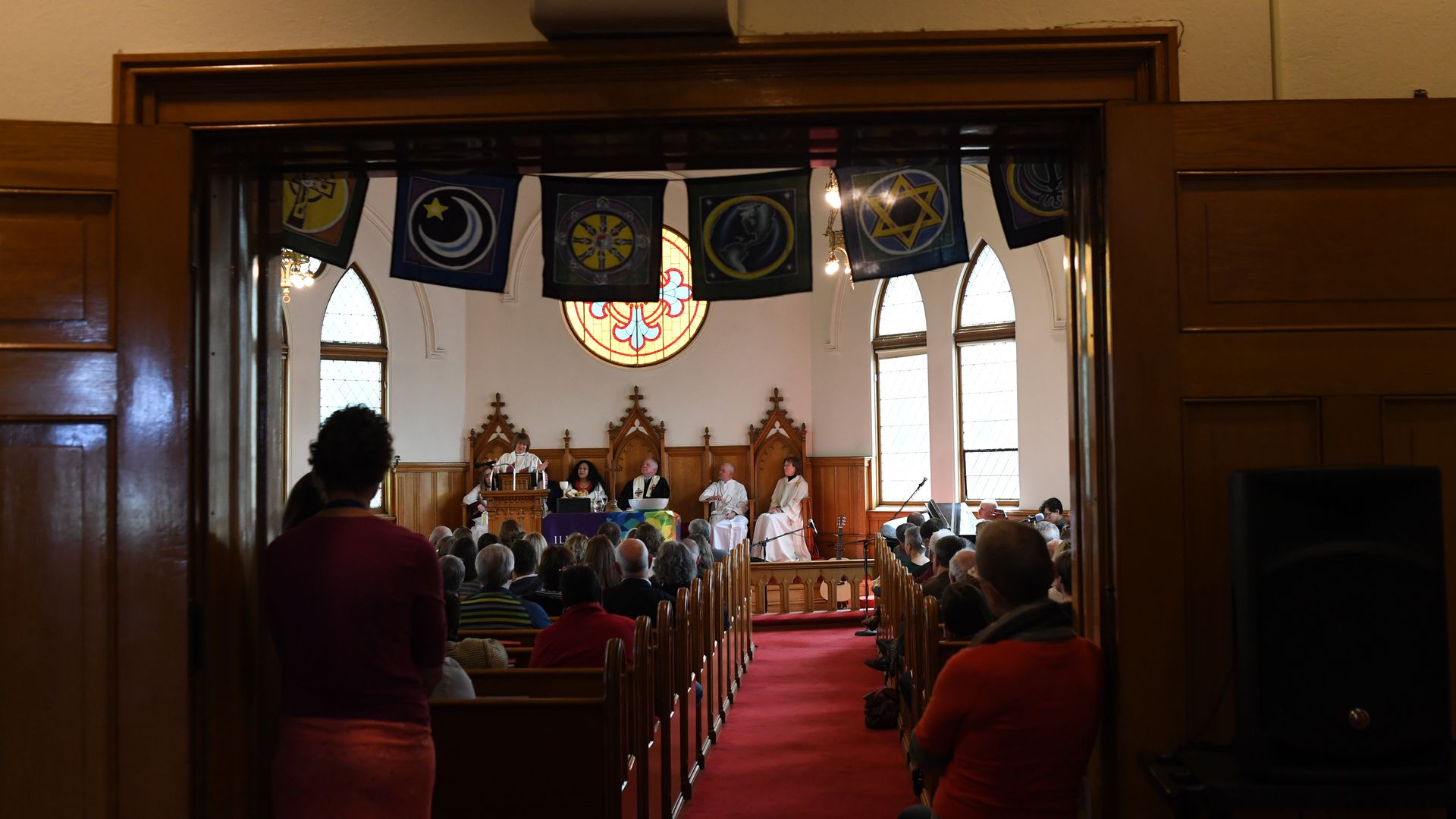 United Methodist Church leaders announced plans on Friday for a historic split of its 13 million-plus denomination over allowing same-sex marriage within the church and LGBTQ clergy members.
What's next: The church is expected to vote on the measure to implement the division of America's second-largest Protestant domination at the general conference in Minneapolis this May.
Flashback: Momentum for the separation got underway last February, when the church's "Traditional Plan" — to maintain status quo of banning LGBTQ clergy and same-sex marriages — won over a new, LGBTQ-inclusive plan.
Details: The proposal for a formal split was reached between progressive and traditionalist groups within the church, including the Reconciling Ministries Network, which has advocated for LGBTQ inclusion in the Methodist faith since the 1980s.
Go deeper: Americans are increasingly shedding their religious affiliations
Go deeper