Iraqi PM denounces Soleimani strike, warns it "will light the fuse of war"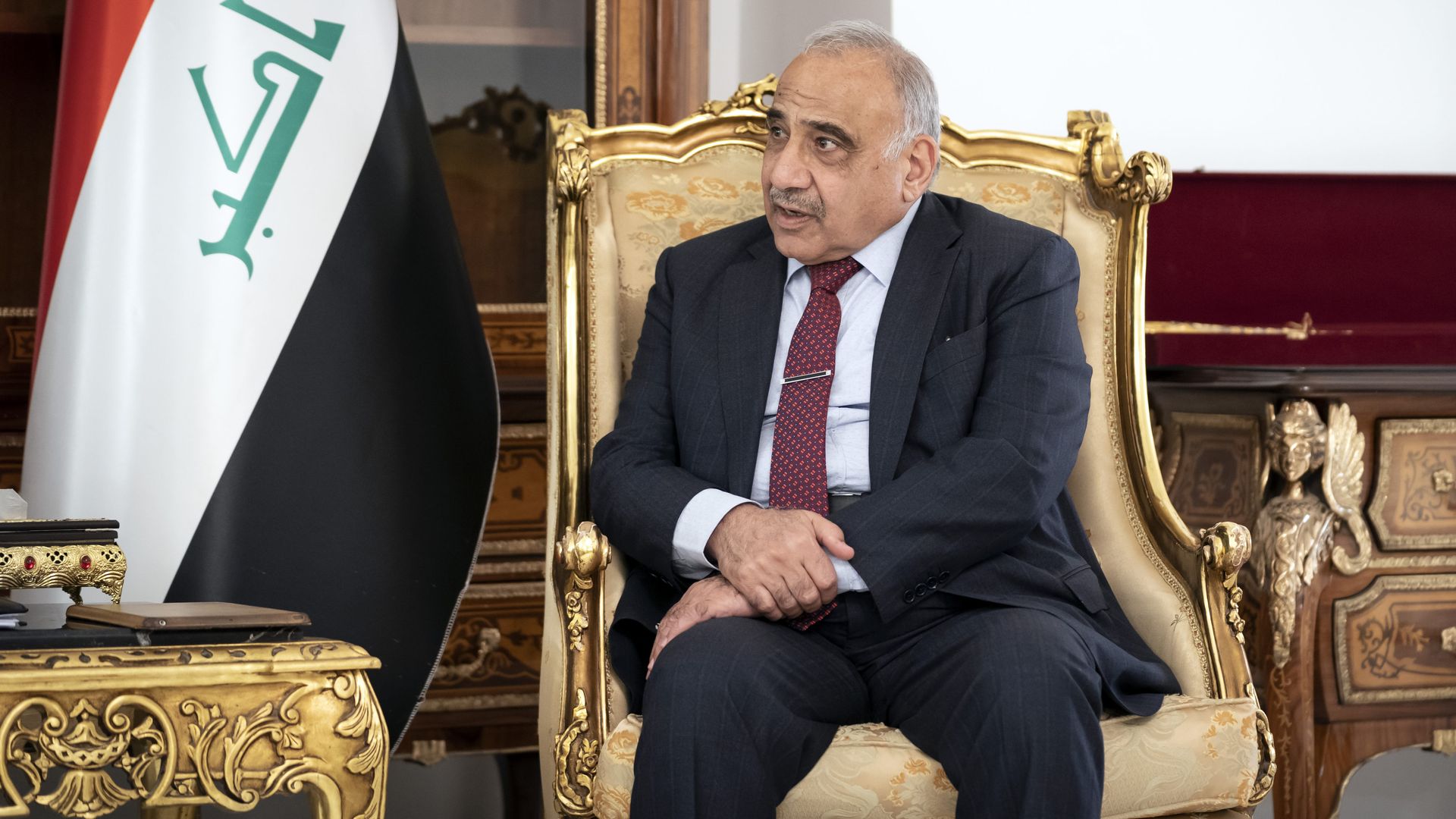 Iraqi Prime Minister Adel Abdul-Mahdi denounced Friday the U.S. airstrike that killed Iranian Gen. Qasem Soleimani and Iraqi militia commander Abu Mahdi al-Muhandis as an "act of aggression against Iraq" that would "light the fuse of war."
The latest: Mahdi, who has close ties to Iran, labeled the strike a "massive breach of sovereignty." He called an emergency parliamentary session to "take the appropriate legislative measures in a manner that preserves the dignity, security and sovereignty of Iraq."
Why it matters: The strike against Soleimani could well make the current U.S. presence in Iraq untenable, both because U.S. troops and other personnel could be targeted by Iran and its proxies and because this will further poison the relationship between Washington and Baghdad.
What they're saying:
President Trump has tweeted that Soleimani "should have been taken out many years ago." Former Presidents Obama and George W. Bush decided not to target him for fear of escalation with Iran.
Secretary of State Mike Pompeo said that the strike was intended to disrupt an "imminent" attack against Americans in the Middle East, but did not offer details.
Iranian Supreme Leader Ali Khamenei has vowed "severe revenge."
Go deeper: Why Qasem Soleimani mattered
Go deeper