Updated Jan 2, 2020 -

World
Turkey's parliament votes to send troops to Libya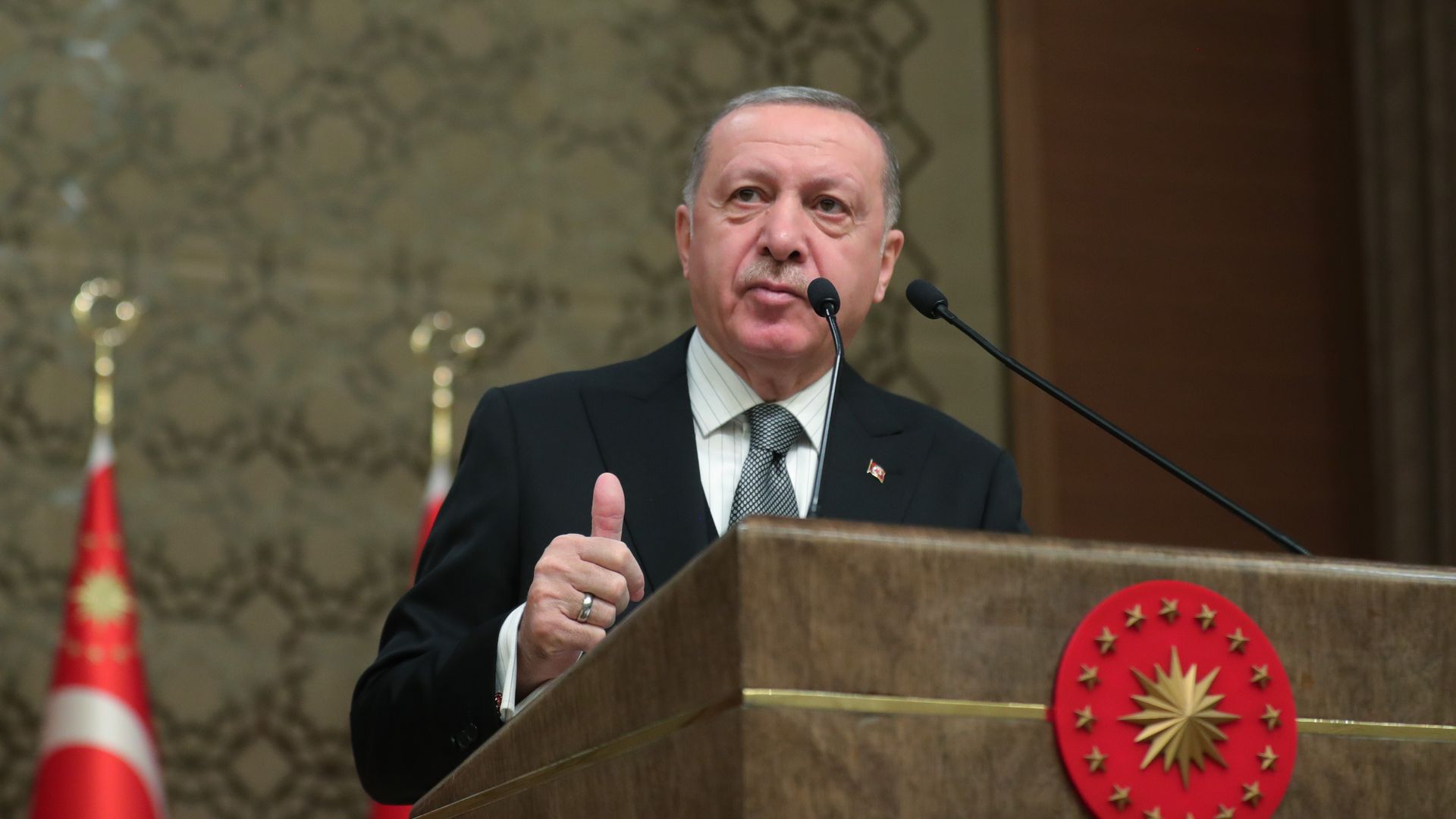 Turkey's parliament has voted to deploy troops to Libya in support of the UN-recognized government, deepening its role in a proxy war that's also pulled in Russia and other regional powers, Bloomberg reports.
The state of play: Turkey is supporting efforts by Libya's UN-recognized government to block an offensive on the capital, Tripoli, by rebel commander Khalifa Haftar. Haftar is backed by the United Arab Emirates, Egypt, and mercenaries from Russia's Wagner Group.
Turkey previously provided weapons, including armed drones, to the government in Tripoli. Defense Minister Hulusi Akar said in a televised address that Turkish troops would be engaged not in combat but "technical support and military training."
He also said Turkey would not be fighting against Russia in Libya. Libya's interior minister told Axios in November that the Russian mercenaries had dramatically shifted the nature of the fighting.
Libya has been in disarray since dictator Muammar al-Gaddafi was toppled in 2011.
Egypt has condemned Turkey's decision. In a phone call on Thursday, President Trump warned Turkish President Recep Tayyip Erdoğan that "foreign interference is complicating the situation in Libya," according to a White House readout.
The big picture: Turkish President Recep Tayyip Erdoğan's decision to go into Libya comes months after his military incursion into Syria — an example of "Turkey's growing self-confidence as a regional power," the New York Times reports. Erdoğan's foreign policy has helped him maintain his support at home as well.
Go deeper: Russia now on front lines of Libya's "proxy war," interior minister says
Go deeper