The 2010s: When all companies became tech companies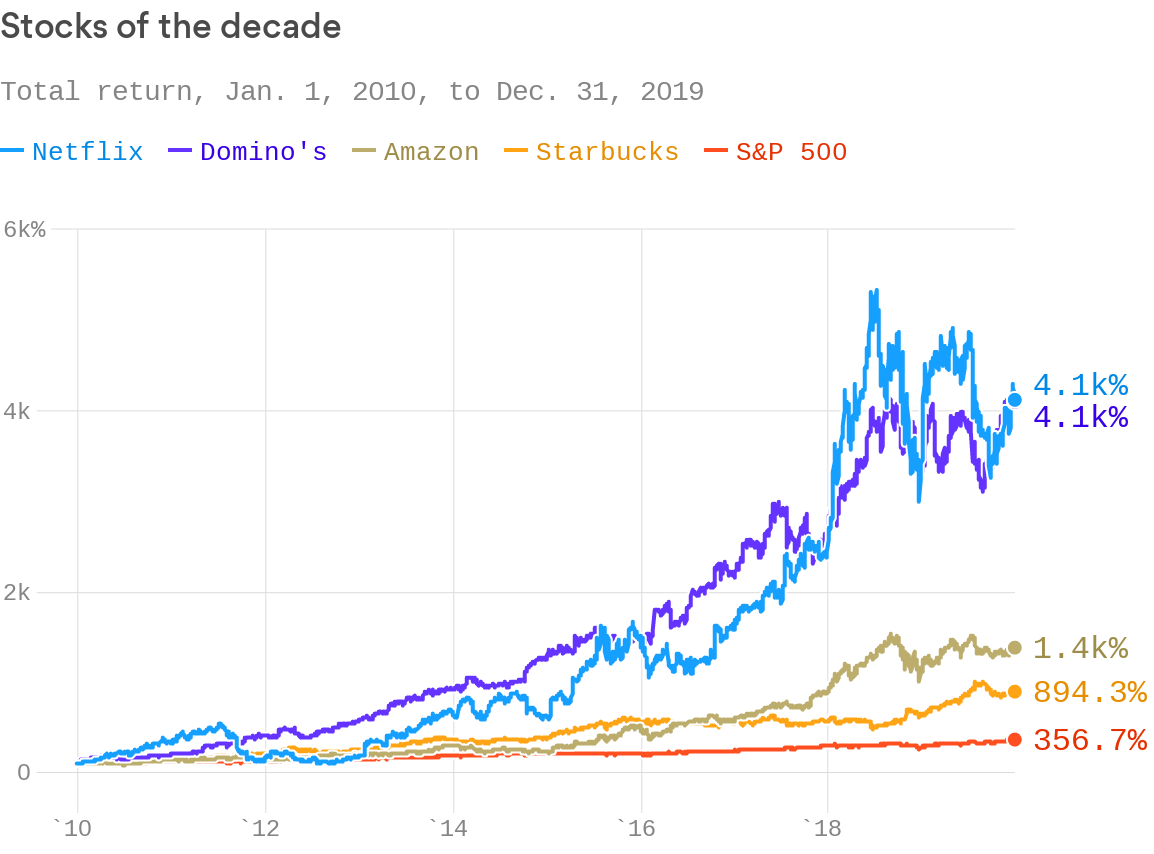 Tech companies dominated the 2010s, with the FANG stocks (Facebook, Amazon, Netflix, Google) helping the S&P 500 return more than 350% over the course of the decade. The index would have done even better had it included Domino's Pizza, which is also a tech company.
Why it matters: These companies don't look like the tech firms of earlier decades. They don't manufacture computer hardware; neither do they sell software. They don't even make high-tech planes, like Boeing, or high-tech cars, like Tesla.
All these companies are in very mature industries. In terms of where they get the bulk of their revenues, Amazon is a retailer, Netflix is in video entertainment, Google and Facebook are in advertising, and you don't need me to tell you what industry Domino's is in.
A tech company, these days, is any company that can use technology to scale the distribution of its products. In that sense, Kylie Jenner isn't just a billionaire, she's a tech billionaire. Even Starbucks can make a claim to being a tech company.
The bottom line: The 2010s were the decade when the concept of "the tech stack" entered popular culture. Every company plays somewhere in that tech stack, which makes every company a technology company. In the 2020s, it's safe to assume, either the "tech company" designation will become refocused, or else it will lose all meaning.
Go deeper:
Go deeper