Joe Biden's campaign says it raised $22.7 million in Q4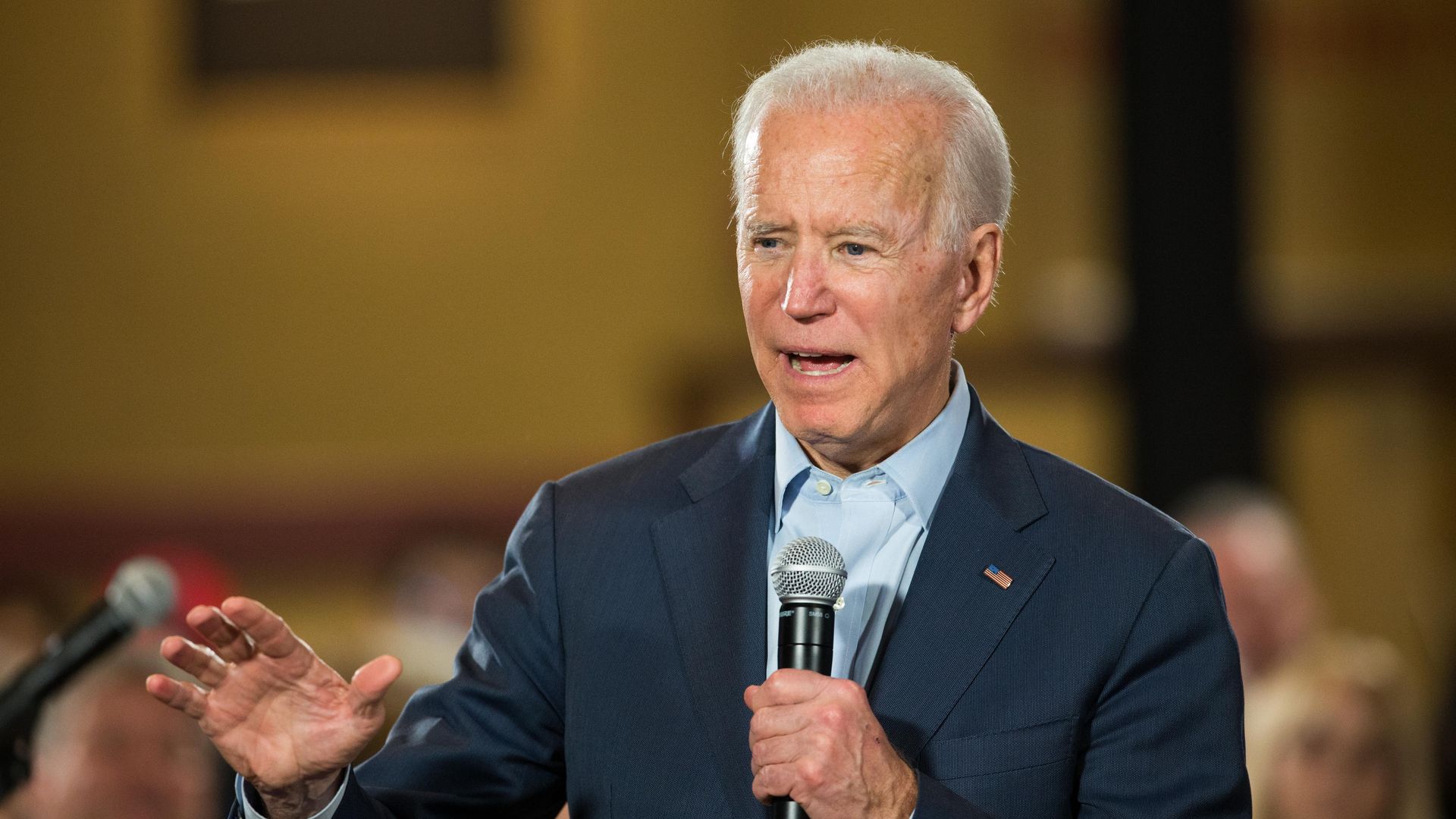 Joe Biden's 2020 presidential campaign said Thursday that his campaign raised $22.7 million in 2019's fourth quarter, the most he's raised in a single quarter since announcing his bid for the presidency.
Where it stands: Biden's Q4 total places him behind Sen. Bernie Sanders ($34.5 million) and Pete Buttigieg ($24.7 million), but ahead of Andrew Yang ($16.5 million) and Rep. Tulsi Gabbard ($3.4 million). The other candidates have not yet announced their Q4 fundraising hauls.
Details: The campaign says it has doubled its online fundraising and that 57% of its Q4 donors were first-time contributors, according to its Thursday press release to supporters.
The campaign's average digital revenue per day increased by 121% during impeachment compared to previous weeks, per the release.
Biden says he received an average online contribution of $23 and an overall average contribution of $41.
Biden's campaign manager expects the next eight weeks to be the most expensive weeks of the primary for Biden "due to heavy staff investment" in the first four states of the primary — Iowa, New Hampshire, Nevada and South Carolina — and Super Tuesday efforts.
What they're saying:
"These numbers clearly demonstrate Donald Trump's lies and attacks on the Vice President have only cemented and expanded his support, serving as a constant reminder to Democratic primary voters that Trump is terrified by the idea of facing Joe Biden in a general election.
We're also seeing significant support from Democrats who previously supported other candidates and are now rallying behind the candidate they believe can bring the country together and beat Donald Trump." 
— Greg Schultz, Biden's campaign manager
Go deeper