Australia's wildfires cause New Zealand glaciers to turn brown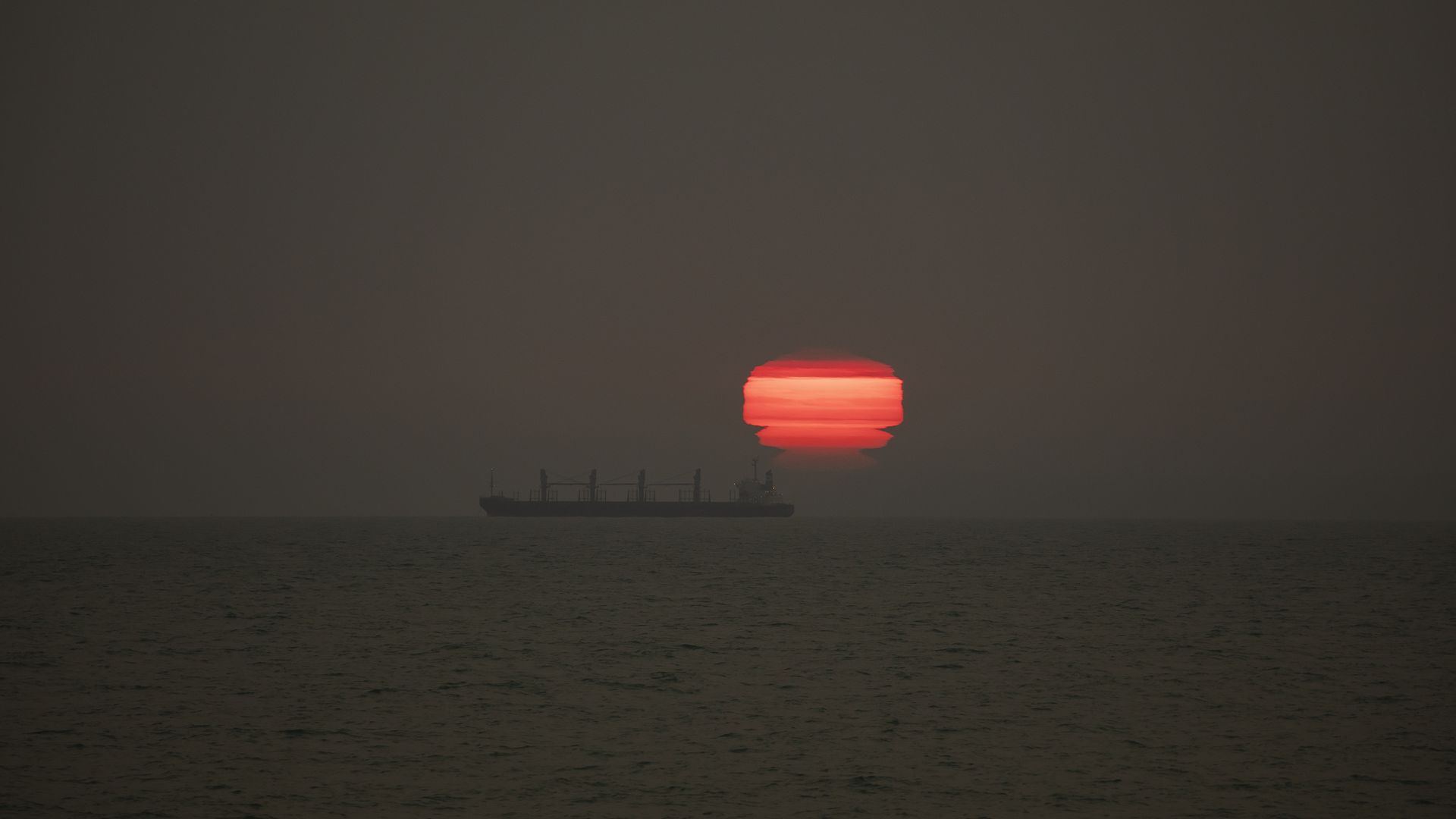 Australia's wildfires are so intense that smoke from the blazes has traveled over 1,200 miles to blanket parts of New Zealand's South Island, and images show it's turned the country's white glaciers in the Southern Alps brown.
Why it matters: Monash University professor Andrew Mackintosh, the former director of the Antarctic Research Centre, said in almost 20 years of studying the glaciers, he'd "never seen such a quantity of dust transported across the Tasman," and he estimated the bushfires could potentially "increase this season's glacier melt by 20–30%," per the Guardian.
What they're saying: "It is quite common for dust to be transported to New Zealand glaciers, but I would say that the amount of transport right now is pretty phenomenal – I don't think I've ever seen anything like it," Mackintosh told the Guardian. "It is concerning to me to see so much material being deposited on the glaciers."
Former New Zealand Prime Minister Helen Clarke tweeted her concern about the effects of the smoke, ash and dust on the glaciers.
"How one country's tragedy has spillover effects: Australian bushfires have created haze in New Zealand with particular impact on the south of the South Island yesterday & now spreading more widely. Impact of ash on glaciers is likely to accelerate melting."
The big picture: New Zealand's MetService said the smoke could "clearly be seen over the lower South Island," with visibility in the smoke haze as low as low as six miles in the worst affected areas.
By Thursday afternoon local time, much of the smoke had dispersed but sunset "may still have a tinge of orange" to it in some parts of the country, the national forecaster said in a tweet.
Go deeper: Australia fires: Race to evacuate thousands before conditions worsen
Go deeper