Pope Francis apologizes for slapping woman's hand away at New Year's event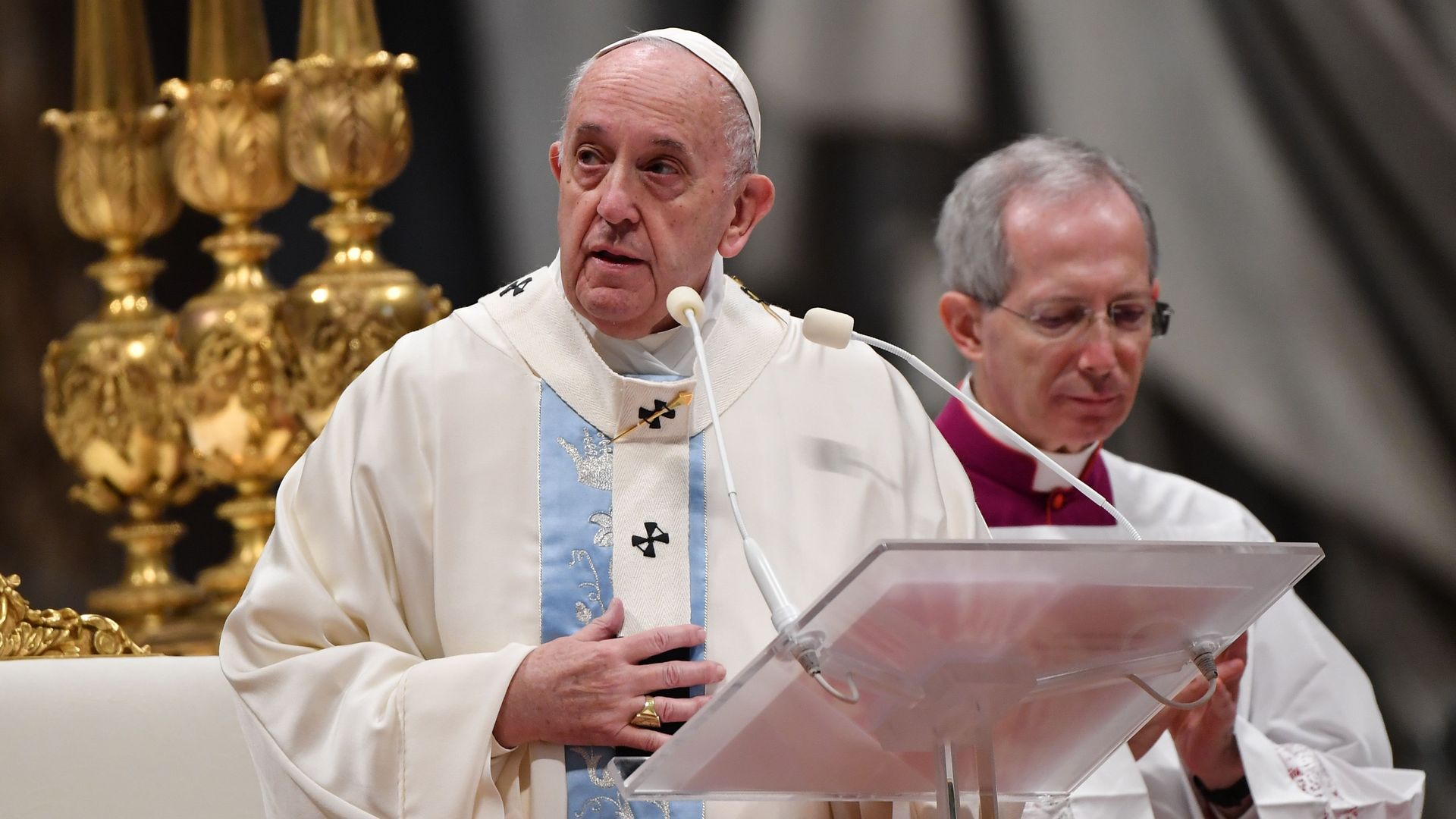 Pope Francis apologized Wednesday for slapping a woman's hand away after she unexpectedly grabbed him during a New Year's Eve event in Vatican City's St. Peter's Square, according to Reuters.
What he's saying: "So many times we lose patience, even me, and I apologize for yesterday's bad example." He also used his first homily during his first Mass of 2020 to denounce violence against women, comparing it to "a desecration of God."
"We can understand our level of humanity by the way we treat a woman's body."
He also praised immigrant mothers who "risk perilous journeys to desperately try to give the fruit of the womb a better future and are judged to be redundant by people whose bellies are full of things, but whose hearts are empty of love."
Go deeper:
Go deeper