AP: China's hidden, growing opioid crisis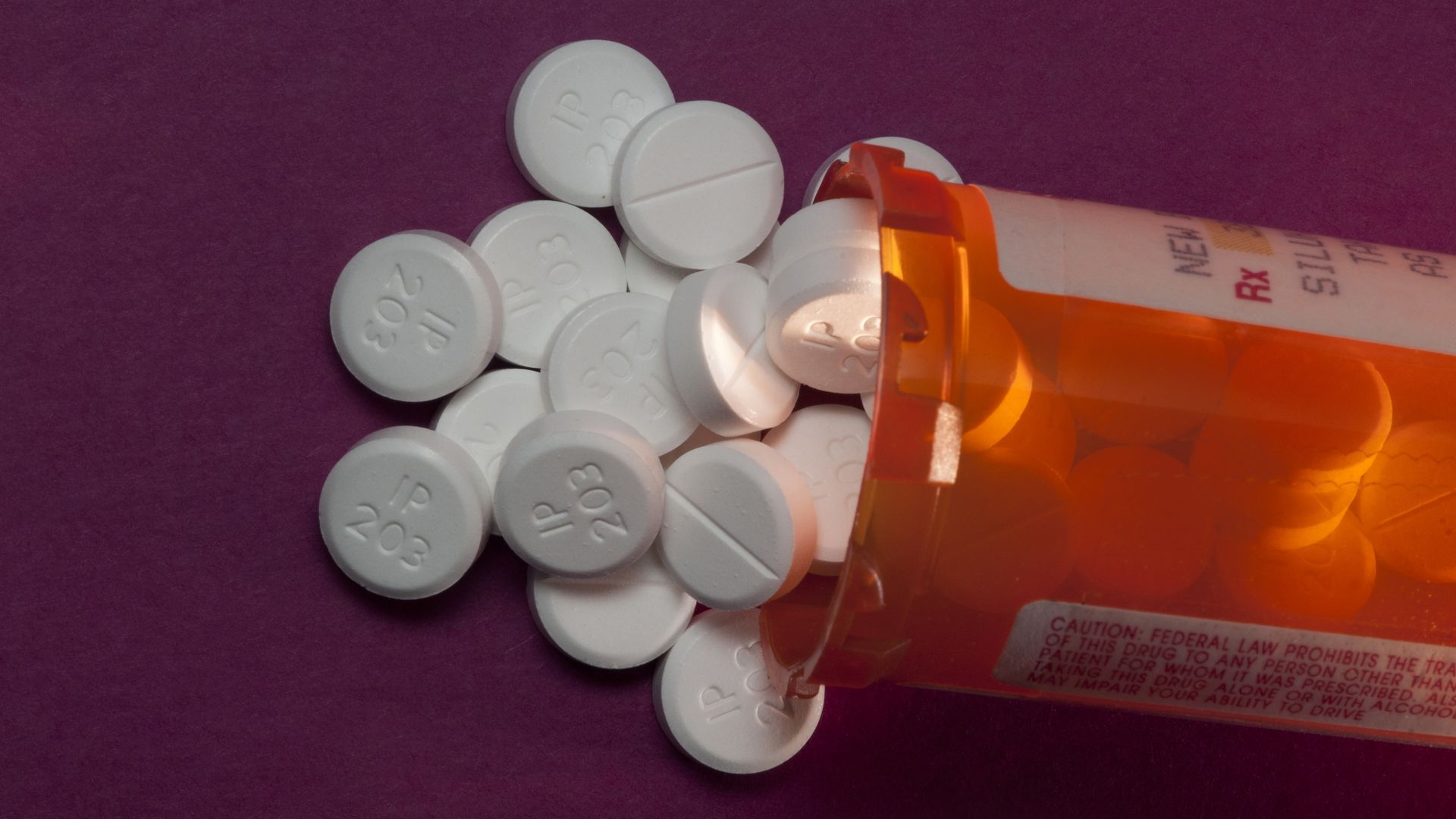 A lack of treatment options, overprescription and little official understanding of the scale of painkiller abuse in China are likely contributing to the spread of opioid addiction in the country, per AP analyses.
What's happening: Drug company Mundipharma has "pushed ever larger doses" of painkillers like OxyContin in China, "even as it became clear that higher doses present higher risks," AP found in November. Mundipharma is owned by the Sackler family, which also owns Purdue Pharma, the OxyContin maker accused of helping fuel the U.S. opioid crisis.
AP also found illicit opioid trafficking on China's internet and has identified 13 active vendors selling OxyContin and the painkiller Tylox, including on popular sites like WeChat and Alibaba's Xianyu marketplace.
Yin Hao, who started taking Tylox after being struck in a fight, told the AP that doctors in his northeastern town "didn't seem to know what withdrawal was" when he tried to quit the painkiller.
Where it stands: The Chinese government pulled combination opioid painkillers, including Tylox, from most pharmacies in September, per AP.
The bottom line: "The risks of opioid abuse in China may be growing as pharmaceutical companies look abroad to make up for falling opioid prescriptions in the U.S.," AP's Erika Kinetz writes.
Go deeper: The opioid epidemic is a global issue
Go deeper