Judge orders Alex Jones and InfoWars to pay $100,000 in Sandy Hook case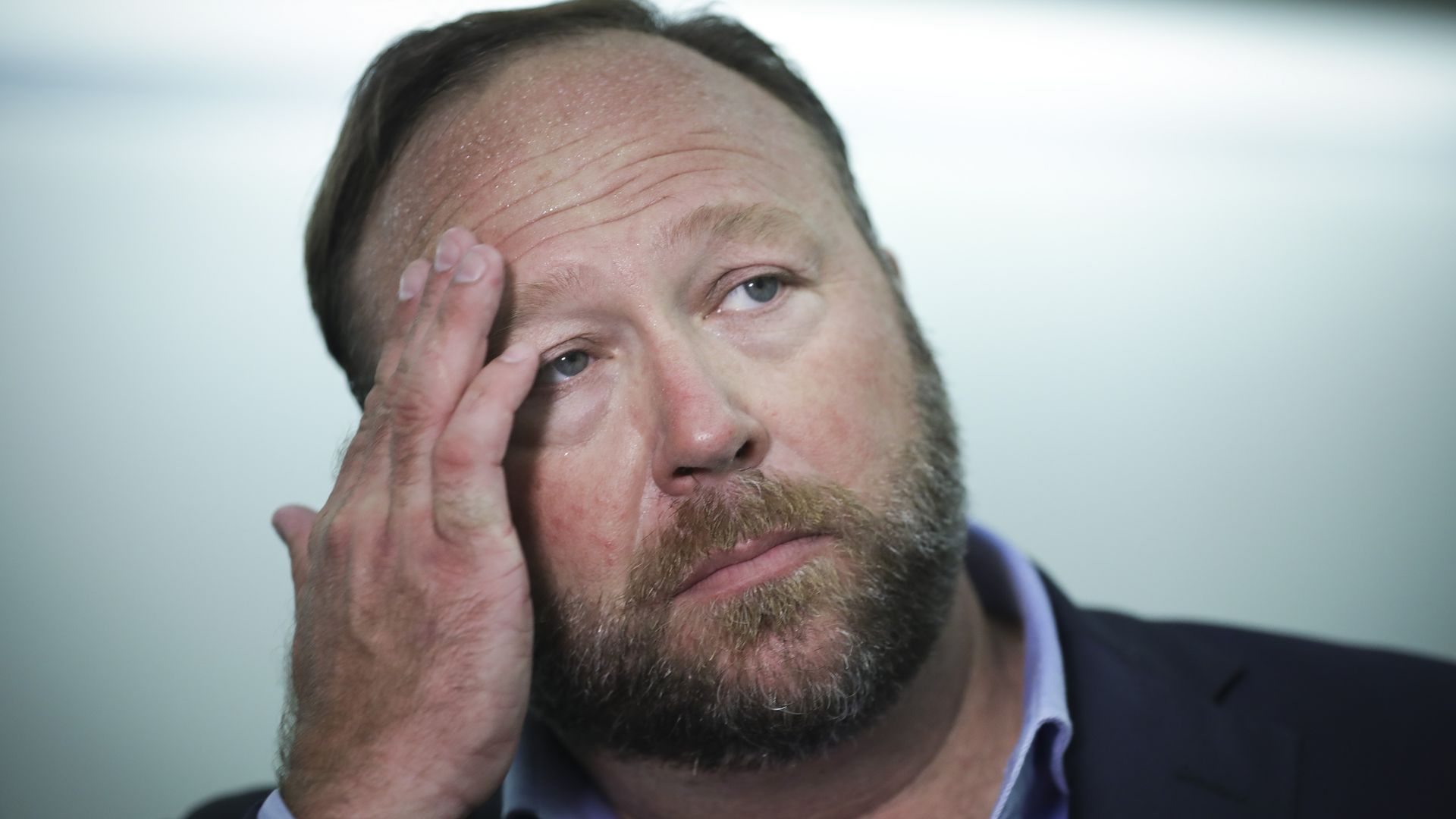 A Texas judge ordered conspiracy theorist Alex Jones and his website InfoWars on Monday to pay $100,000 in court costs and legal fees in a case brought forward by a Sandy Hook family, the Daily Beast reports.
Catch up quick: Jones has repeatedly spread unsubstantiated conspiracies about the 2012 Sandy Hook Elementary School massacre, in which 26 people died, including 20 children. Multiple families affected by the tragedy have sued Jones over the circulations.
Neil Heslin, who lost his six-year-old son to the shooting, is backing the suit at hand. Heslin's lawyers argued that Jones and his site dismissed court rules throughout the case and provided inadequate witnesses.
The suit earlier this month also unveiled that Jones' close ally Paul Watson claims he warned InfoWars that it was dealing with non-credible conspiracy theorists.
Go deeper: Gun control: Nearly 90% of voters want Congress to expand background checks
Go deeper