Monsey stabbing at New York rabbi's home: What we know so far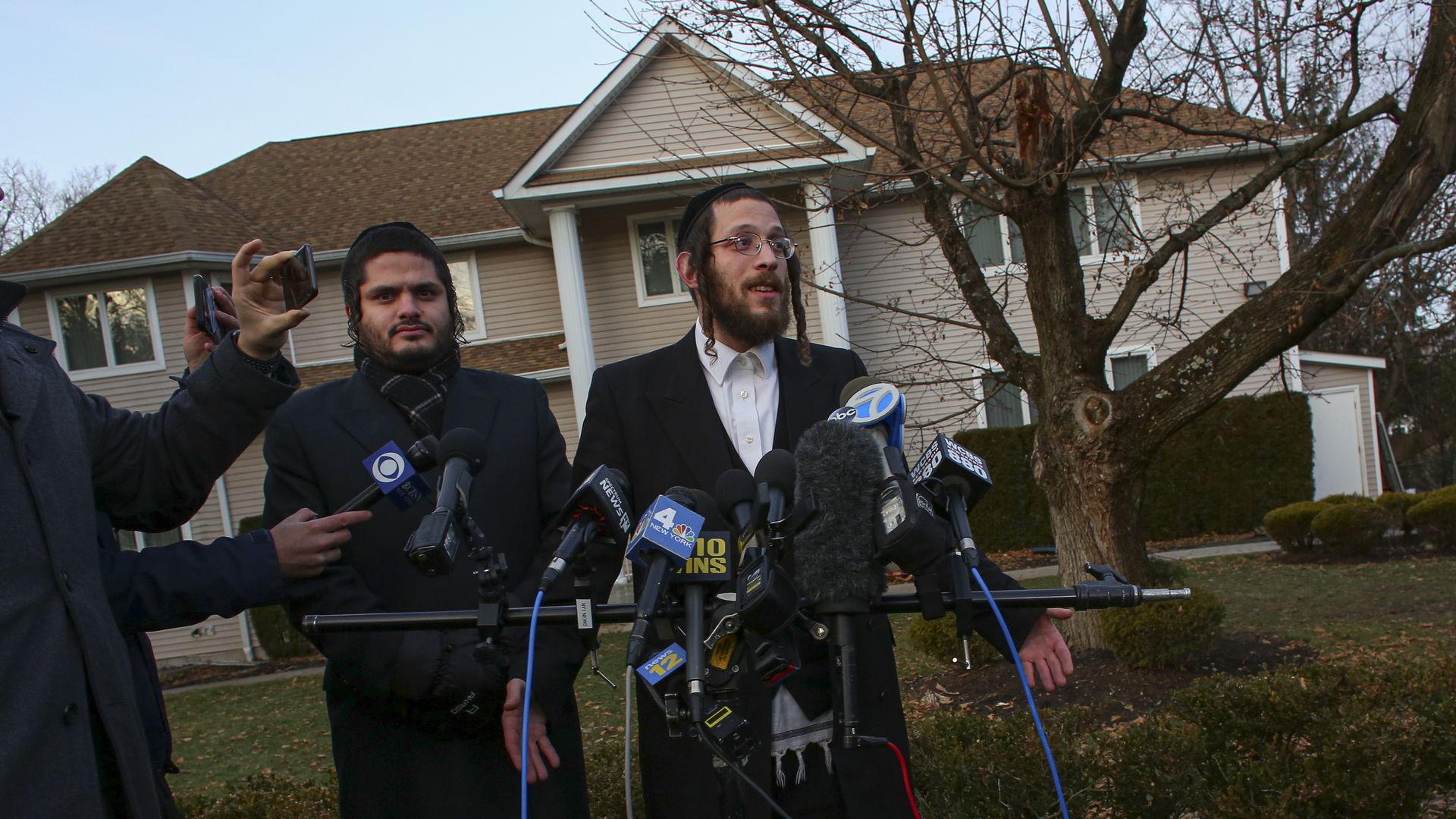 A mass stabbing at the home of a Hasidic rabbi in Monsey, N.Y., during a Hanukkah gathering has left five people wounded, including two critically.
The big picture: Police Chief Brad Weidel said a suspect, identified as 37-year-old Grafton Thomas of Greenwood Lake, N.Y., is in custody and has pleaded not guilty to five counts of attempted murder and one count of burglary, according to AP. New York Gov. Andrew Cuomo said Sunday he considers the attack to be an "act of domestic terrorism."
The wounded, all Hasidic, were taken to local hospitals following the attack, which happened at 9:50 p.m., the Orthodox Jewish Public Affairs Council said.
"One of the victims was stabbed at least 6 times. The fifth/least severe case had a cut in his hand," the Council said in a statement posted to Twitter, adding that the attacker fled in a vehicle.
The family of victim Josef Neumann, 71, released a statement detailing his severe injuries, which may leave brain damage and partially paralyze him, per AP.
Prosecutors said police tracked Thomas to Manhattan and found him with blood all over his clothing smelling like bleach, per AP.
The NYPD Counterterrorism Bureau is "closely monitoring" the situation, it said in a statement on Twitter.
The state police hate crimes task force task force has been instructed by New York Gov. Andrew Cuomo to investigate the stabbing, he announced in a statement posted to Twitter condemning the attack.
What they're saying: Anti-Defamation League CEO Jonathan Greenblatt called for authorities to urgently provide increased protection "and ensure that the full force of the law is brought down on those who perpetrate such horrific crimes."
"We cannot overstate the fear people are feeling right now," New York City Mayor Bill de Blasio tweeted. "I've spoken to longtime friends who, for the first time in their lives, are fearful to show outward signs of their Jewish faith. ... We will NOT allow this to become the new normal.
"We'll use every tool we have to stop these attacks once and for all," de Blasio added. "The NYPD has deployed a visible and growing presence around Jewish houses of worship on the streets in communities like Williamsburg, Crown Heights and Boro Park."
Go deeper: ADL official says the Jewish community is facing an "epidemic" in New York
Editor's note: This article has been updated with new details throughout.
Go deeper