Joe Biden says he won't testify in Trump impeachment trial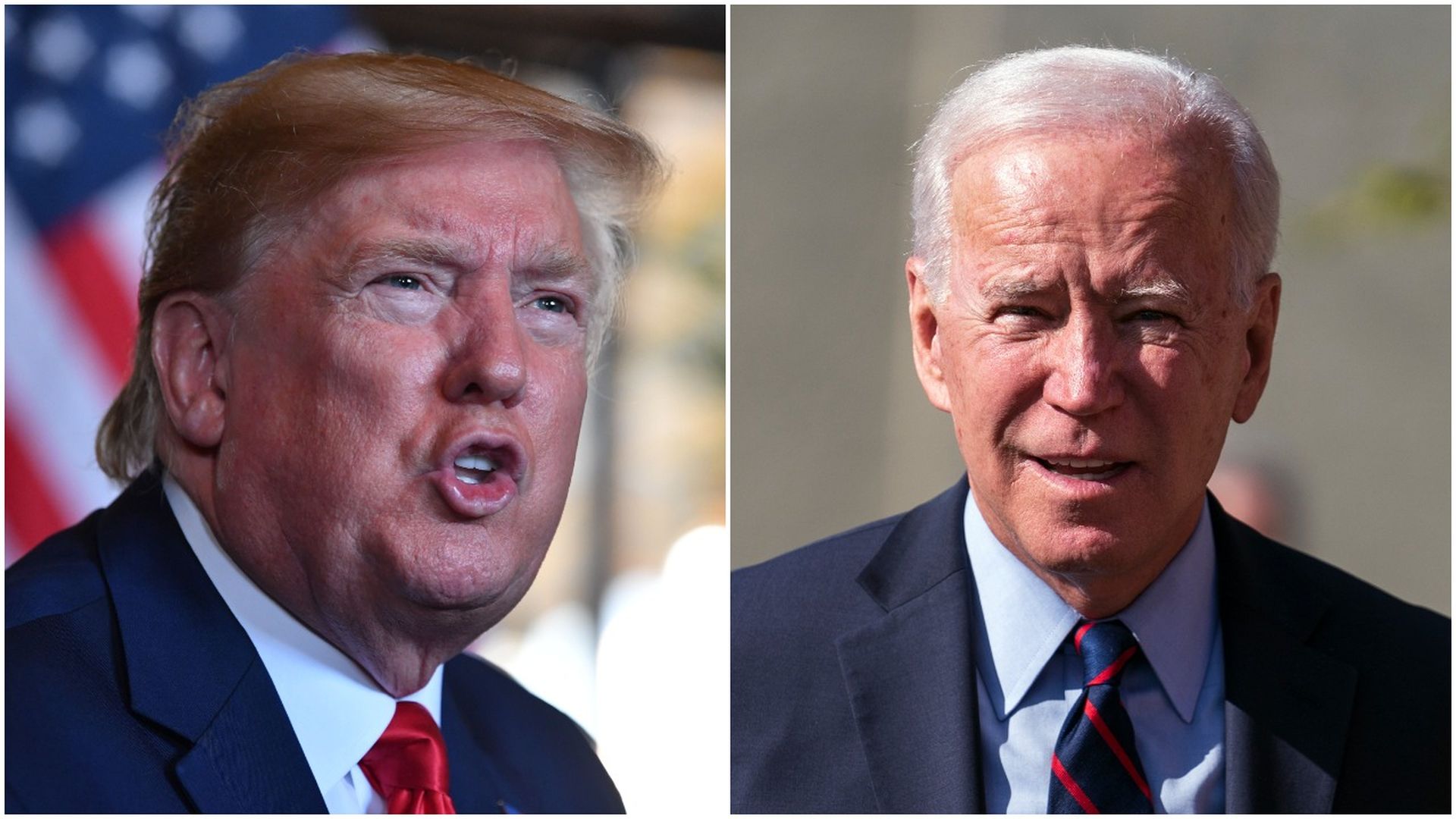 Former Vice President Joe Biden tweeted Saturday he wanted to clarify comments he made to The Des Moines Register that he would defy a subpoena to testify in President Trump's Senate impeachment trial. But he didn't make clear whether he would testify.
Why it matters: Biden told the news outlet his testimony would take all of the focus off Trump, allowing the president would be able to get away with violating the Constitution. This is a move straight out of Trump's career playbook, according to Biden.
During his interview with the Register, Biden said the media plays a role in taking the focus off of Trump because they would report on Biden's testimony for weeks afterward.
"The reason I wouldn't is because it is all designed to deal with Trump doing what he's done his whole life. Trying to take the focus off him. Not a single person, not one single person, not even that thug Giuliani and his crony compatriots have said I did anything other than my job."
— Former Vice President Joe Biden
What's new: Following the publication of his comments to the Des Moines Register, Biden said on Twitter that he'd always complied with a lawful order in his 40 years in public life "and in my eight years as VP, my office — unlike Donald Trump and Mike Pence — cooperated with legitimate congressional oversight requests." He added:
Go deeper: 99% of the Trump campaign's TV ads this year discussed impeachment
Go deeper