China separating Uighur children from families to re-educate them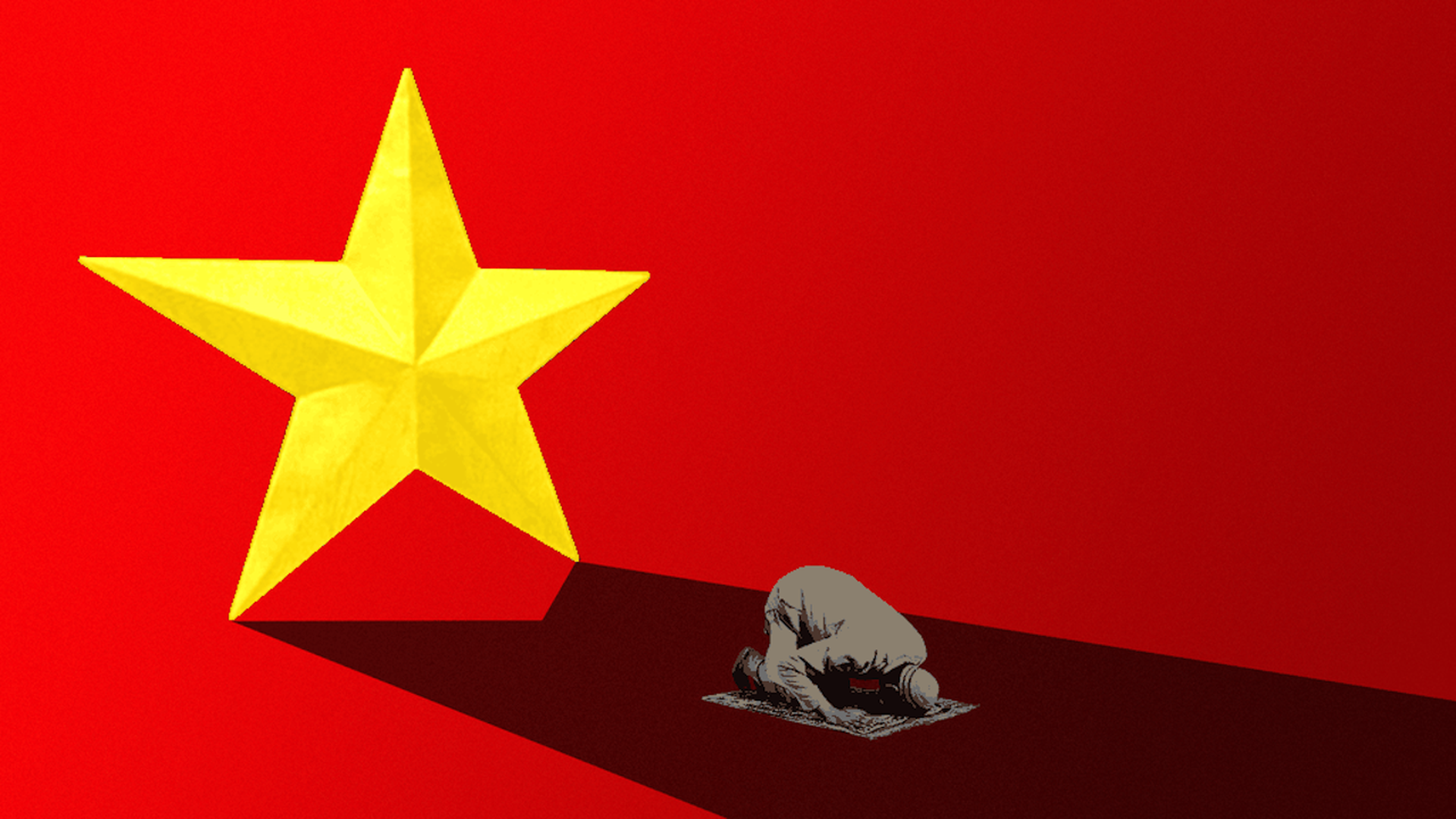 About a half-million Uighur children have been separated from their families and placed in boarding schools as part of China's effort to eradicate the Uighur identity, The New York Times reports.
The big picture per Axios' Bethany Allen-Ebrahimian: Forced family separation is a tried-and-true method that governments have used to permanently eradicate minority identities and culture. The New York Times reveals for the first time the true scale — and the genocidal intent — of China's intergenerational family separation policies in Xinjiang, a province with a large population of Uighurs.
The state of play: The Chinese government showcases the schools as a way to fight poverty, and plans to have up to two schools in each of Xinjiang's 800-plus townships by the end of next year, the Times writes.
Chinese officials hope the boarding schools will teach the children to be secular and more loyal to both the nation and the Communist Party.
Authorities in Xinjiang are recruiting tens of thousands of teachers from across the country to teach at these schools, while many Uighur teachers have been imprisoned. Most of the newly recruited teachers are Han Chinese, the nation's dominant ethnic group, according to the Times.
The schools do not teach in or use Uighur as the main language. Preschools being built in the area are exposing younger children to Chinese as soon as possible.
More than a million dollars has been set aside for security equipment at these schools, including facial recognition technology.
Go deeper:
Go deeper