Wages for typical workers are rising at their fastest rate in a decade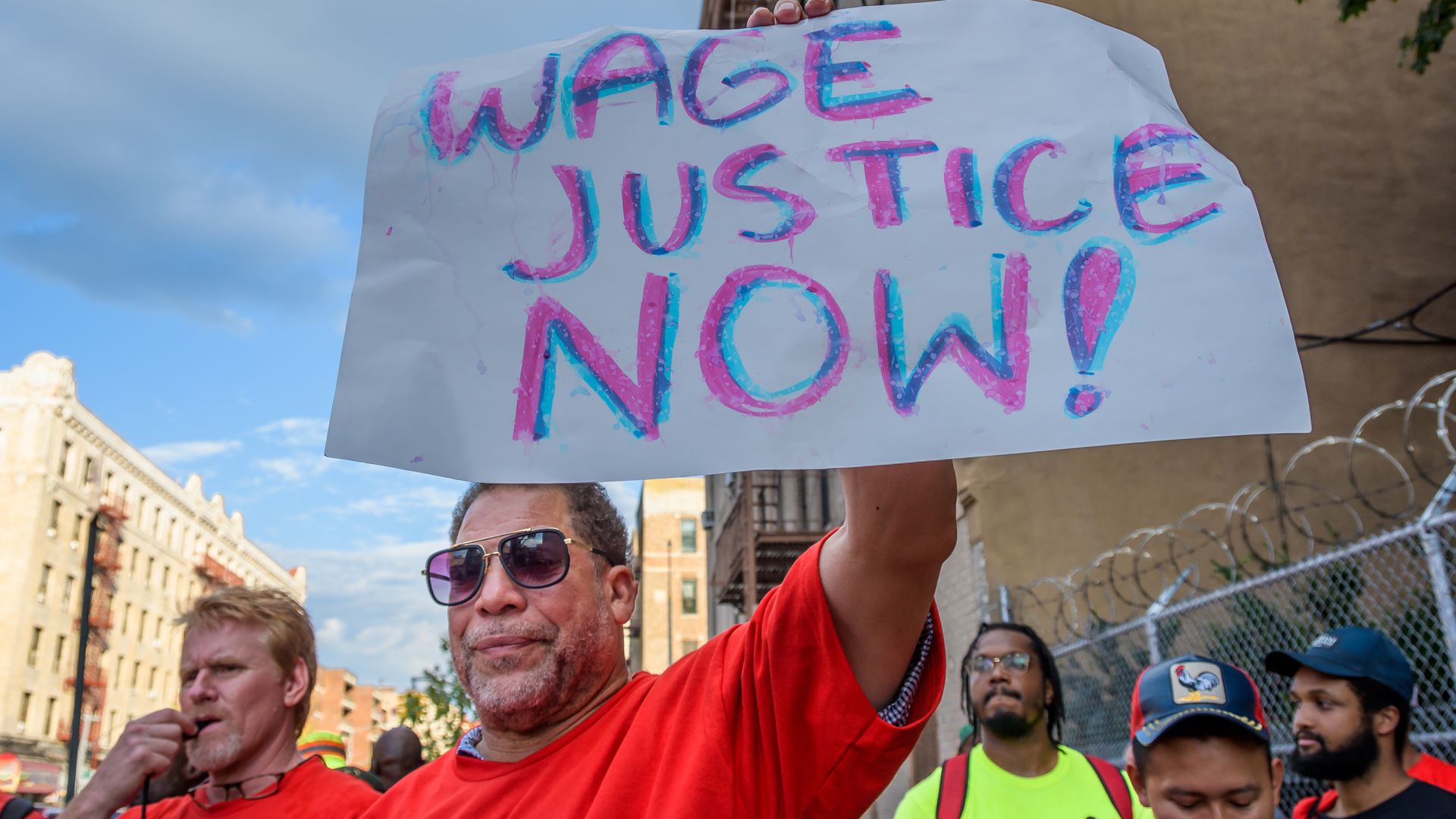 Wages for nonsupervisory employees — who make up 82% of the workforce — are rising at the fastest rate in more than a decade, the Wall Street Journal reports.
Why it matters: It indicates that the benefits of a tightening labor market and a time of historically low unemployment rates are finally being passed along to most workers.
The big picture: Workers at the bottom of the pay scale have been feeling positive effects on their wages at the end of 2019 — especially when compared to those at the top.
Pay rates the bottom 25% of wage earners rose 4.5% in November from a year earlier, while wages for the top 25% of earners rose only 2.9%, per data from the Federal Reserve Bank of Atlanta.
The bank also found that the rate of pay rises for low-skilled workers matched those for high-skilled workers last month for the first time since 2010.
Go deeper: Job loss predictions over rising minimum wages haven't come true
Go deeper