Trump retweets supporter, naming purported Ukraine whistleblower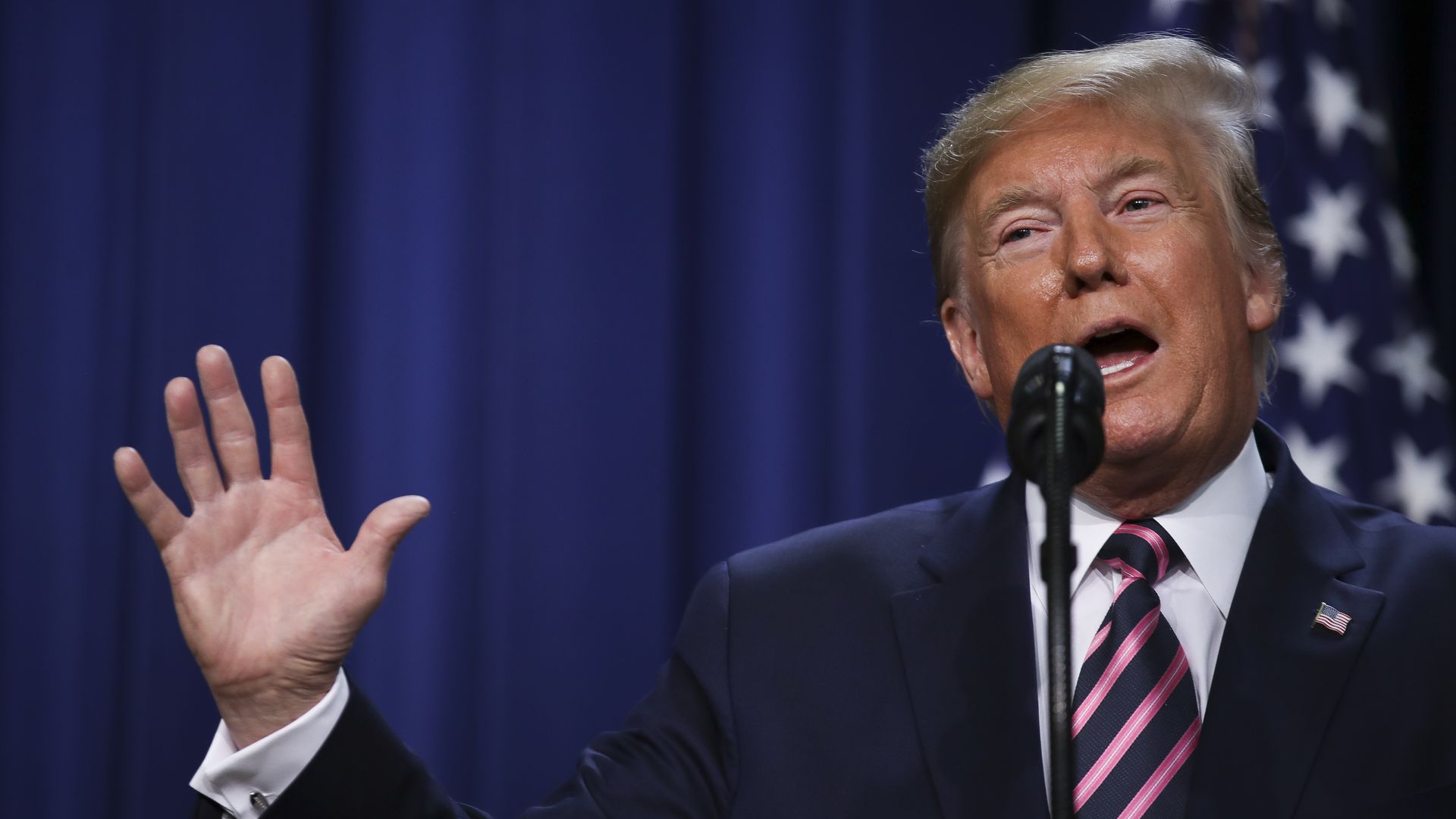 President Trump has retweeted the name of the alleged Ukraine whistleblower on his Twitter feed.
Why it matters: It and a retweet of a Washington Examiner post that also named the purported whistleblower marked the first time Trump has actively promoted the name, despite the fact that some of his allies, including son Donald Trump Jr. have repeatedly done so online.
Some conservative media outlets have published the name, but most major outlets have refrained from doing so.
A group of Senate Republicans told Politico last month that they did not support naming the whistleblower over fears that doing so might be illegal.
Sen. Rand Paul (R-Ky.) called on the media to print the name at a rally in November as President Trump stood alongside him.
What happened: Trump retweeted an official account for his 2020 campaign on Thursday night, which shared a tweet aimed at Mark Zaid, the whistleblower's lawyer.
"It's pretty simple. The CIA 'whistleblower' is not a real whistleblower!" the tweet read.
It included a link to a Washington Examiner item that had the whistleblower's purported name in the headline.
On Friday night, Trump promoted a tweet by a Trump supporter that included the alleged whistleblower's name and accused him of committing perjury.
By Saturday morning, it appeared that the retweet had been removed when Axios and other news outlets checked. However, a spokesperson for Twitter told Axios an internal systems outage affecting millions of accounts — including Trump's — meant some tweets were not visible to all Twitter users.
What they're saying: The spokesperson clarified that Trump's retweet mentioning the name alleged to be the whistleblower's should be visible to all now.
The spokesperson cited Twitter's private information policy that any tweets that include private information about any individual, including the alleged whistleblower, would be in violation of the Twitter Rules. However, names are not considered private information.
The spokesperson stressed that the bug was not a security issue nor a cause for concern.
Go deeper: The GOP's war over naming the Ukraine whistleblower
Editor's note: This story has been updated with comments from Twitter.
Go deeper