Kazakhstan plane crash leaves at least 12 dead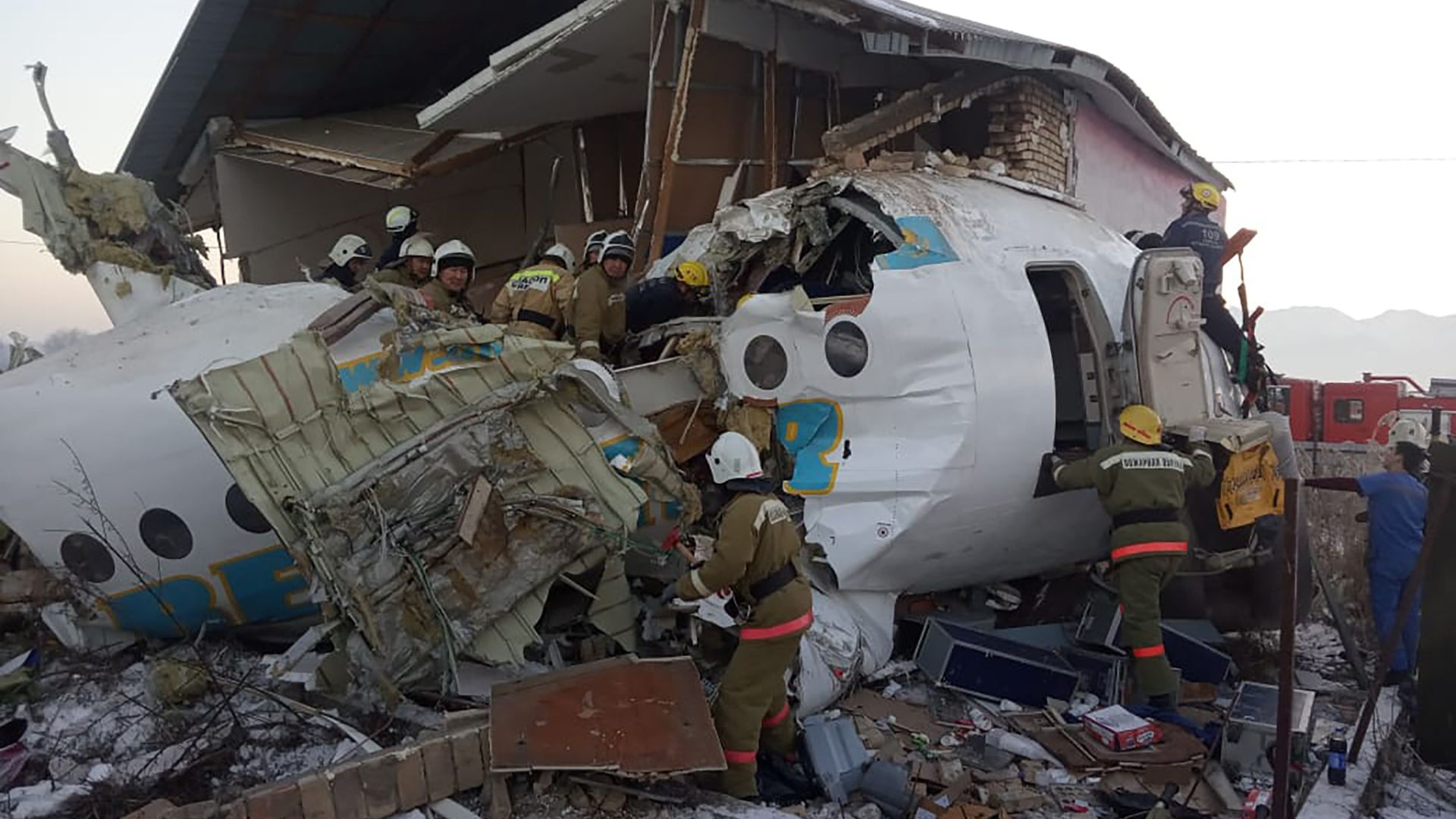 A Bek Air plane crashed shortly after taking off from Almaty International Airport in Kazakhstan on Friday morning, leaving at least 12 people dead, the New York Times reports.
Why it matters: It's the latest aviation tragedy in the former Soviet region, which faces a spotty historic safety record and masses of new passengers thanks to the creation of low-cost carriers like Bek Air.
41 people died when a plane operated by Russian airline Aeroflot burst into flames during an emergency landing in Moscow in May 2019.
The state of play: Authorities eventually confirmed that 98 people — 93 passengers and five crew — were on board the plane.
The plane was a Dutch-made Fokker 100, a twin-engine model built in the 1980s and 1990s.
Many airlines have retired the aircraft after the manufacturing company went bankrupt in 1996, but there are still around 100 flying around the world.
Kazakh authorities reportedly halted ongoing Fokker 100 flights while they determine what caused the crash.
Go deeper: What you need to know about the fatal Aeroflot crash
Go deeper