Tulsi Gabbard betting on billboard advertising in early primary states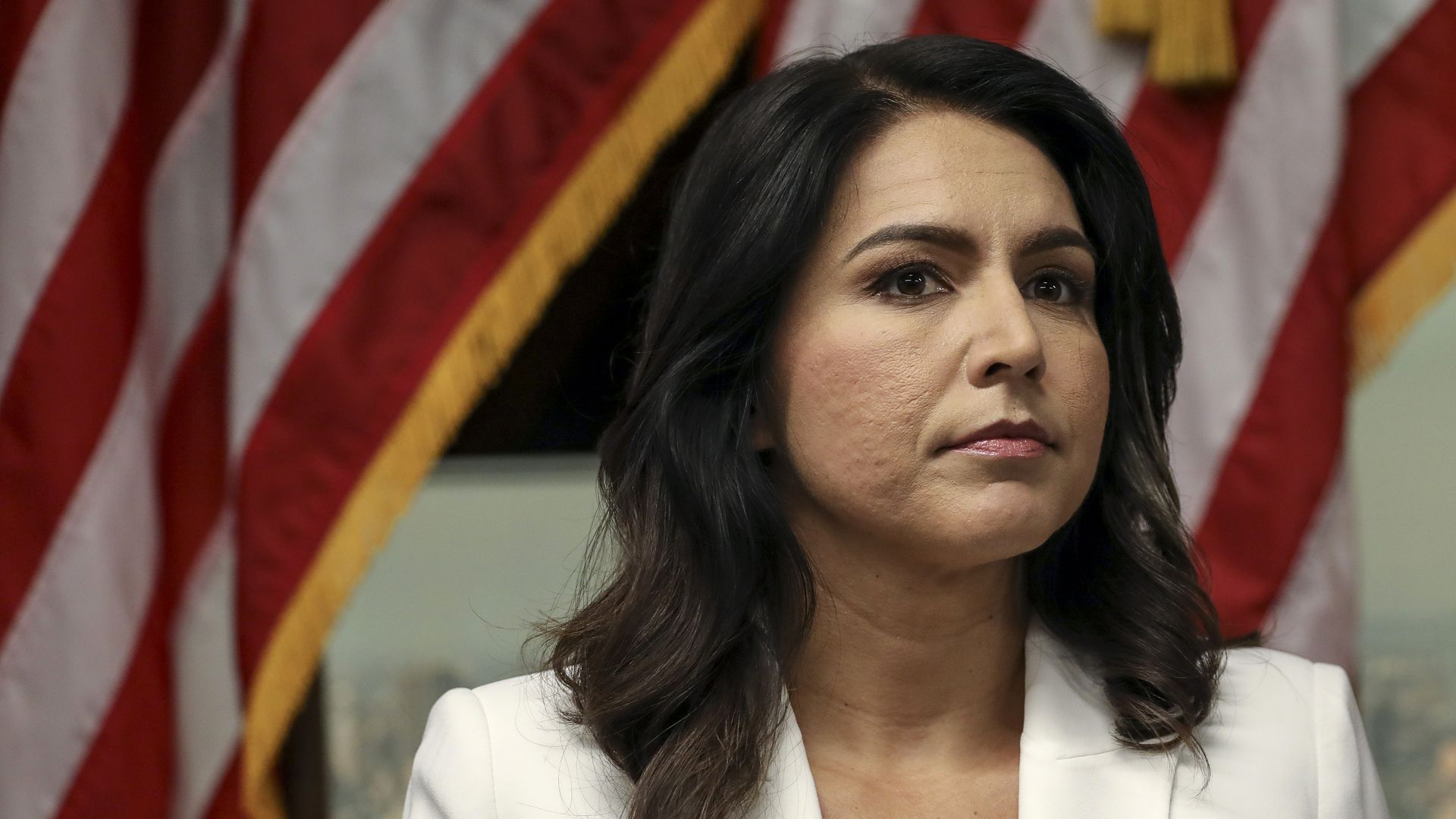 Tulsi Gabbard spent $678,790 on billboards for her 2020 presidential campaign during the first three quarters of 2019, making her one of the only candidates to do so, NBC News reports.
Why it matters: Gabbard's investment in billboards is unique as most of her competitors are focusing their funds on television advertising in early voting states.
She has also invested heavily in yard signs in Iowa and New Hampshire.
Only Tom Steyer has listed billboards as a campaign expenditure among the other 2020 contenders, according to NBC's review of FEC filing.
Worth noting: Her campaign has still spent a decent chunk on social media ads over the same time frame — $582,000 on Facebook and $167,000 on Twitter before its ban of political ads.
Gabbard is polling in the single digits in early states and just over 1% nationally.
She has yet to qualify for the January debate, and did not qualify for the December debate.
Go deeper