NBC's Chuck Todd claims Republicans have an "incentive" to spread misinformation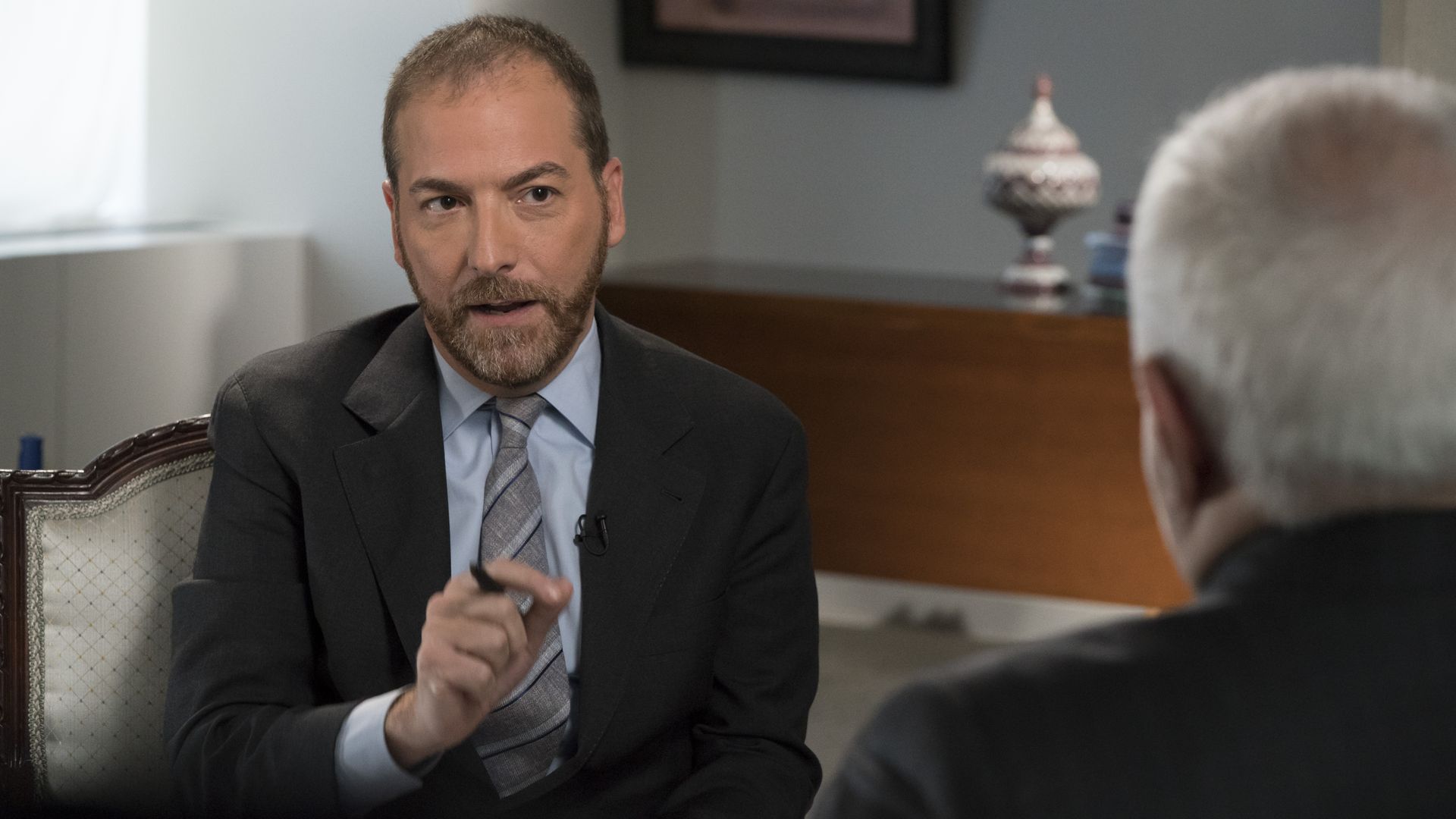 NBC's Chuck Todd claimed in an interview with Rolling Stone that "the right" has "an incentive structure" to spread misinformation, specifically with respect to the conspiracy theory that Ukraine interfered in the 2016 election.
The big picture: Todd's popular show "Meet the Press" has consistently led its Sunday competitors in total viewers in 2019. Todd has had a number of combative interviews with Republicans and members of the Trump administration, and will host a special edition of MTP on Dec. 29 centered on the weaponization of disinformation.
In January 2017, White House counselor Kellyanne Conway famously used the phrase "alternative facts" on MTP while defending a false statement by then-Press Secretary Sean Spicer, just two days into the administration.
In August 2018, Rudy Giuliani said on MTP that "truth isn't truth" while debating whether President Trump should testify in the Mueller investigation.
More recently, Sen. Ted Cruz (R-Texas) became the third Republican senator to promote the Ukrainian interference theory on MTP, creating a viral moment when Todd accused him of helping spread Russian disinformation.
"I started to think, he wants the confrontation. He wants to use this for some sort of appeasement of the right," Todd told Rolling Stone, adding that he had not expected Cruz — who has traditionally been hawkish on Russia — to repeat the conspiracy theory.
"People that are the loudest chanters of fake news and accusatory of us are the ones who, under a lie detector, would probably take our word over any word they've heard from the other side on whether something was poisonous or not," Todd said.
The bottom line: Todd claimed that he was "naive" when he believed that the Trump administration wouldn't willfully mislead the public, and that the Ukraine story has helped "crystallize" the reality of the situation. "Donald Trump's entire life has been spent using misinformation," Todd told Rolling Stone. "His entire life."
Go deeper:
Editor's note: NBC is an investor in Axios and Andy Lack, chairman of NBC News and MSNBC, is a member of the Axios board. MSNBC & Axios engage in a weekday sponsored television appearance at 5:55am ET.
Go deeper