Murkowski "disturbed" by McConnell's coordination with White House on impeachment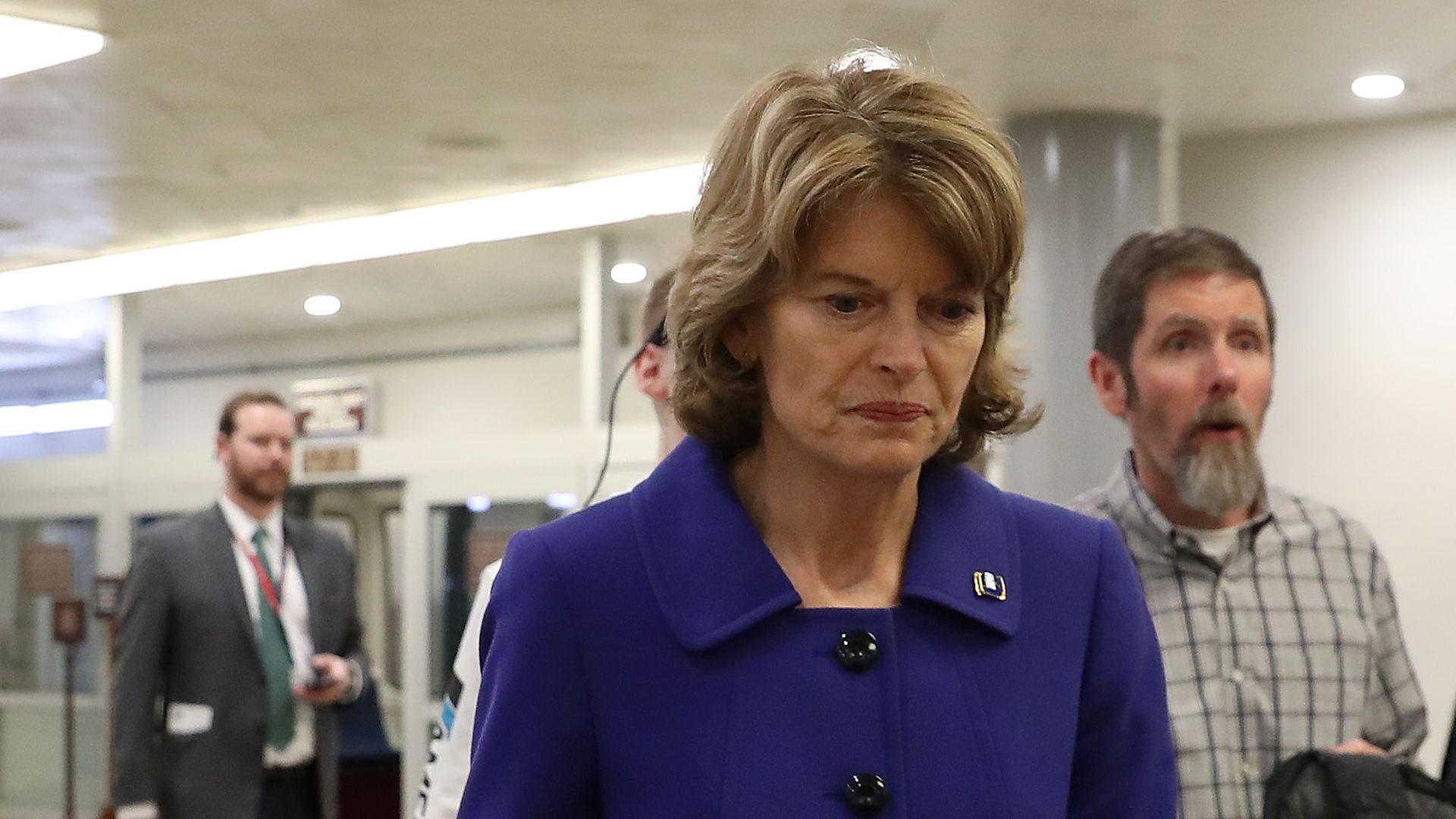 Sen. Lisa Murkowski (R-Alaska) told ABC affiliate KTUU on Tuesday that she was "disturbed" upon hearing Majority Leader Mitch McConnell's assurance of "total coordination" between himself and White House lawyers in the impeachment trial of President Trump.
Why it matters: A simple majority vote is needed for the Senate to call new witnesses, which McConnell opposes. Democrats view Murkowski as one possible Republican defection, along with other moderates like Sens. Susan Collins (R-Maine) and Mitt Romney (R-Utah.)
The backdrop: In an interview with Fox News' Sean Hannity, McConnell said, "We'll be working through this process ... in total coordination with the White House counsel's office and the people who are representing the president as well as the Senate."
"There will be no difference between the president's position and our position as to how to handle this to the extent that we can," he added.
What she's saying: "To me it means that we have to take that step back from being hand in glove with the defense. And so I heard what Leader McConnell had said. I happened to think that has further confused the process."
Murkowski criticized the House impeachment process, saying, "Speaker Pelosi was very clear, very direct that her goal was to get this done before Christmas," leaving the Senate to rectify weaknesses in the evidence that will be presented at the trial.
"How we will deal with witnesses remains to be seen," she added.
The Alaska Republican is undecided on how she would vote on impeachment, but wants a "full and fair process."
"For me to prejudge and say there's nothing there or on the other hand, he should be impeached yesterday, that's wrong, in my view," Murkowski said.
Go deeper:
Go deeper