Judiciary Committee says House could consider "new articles of impeachment"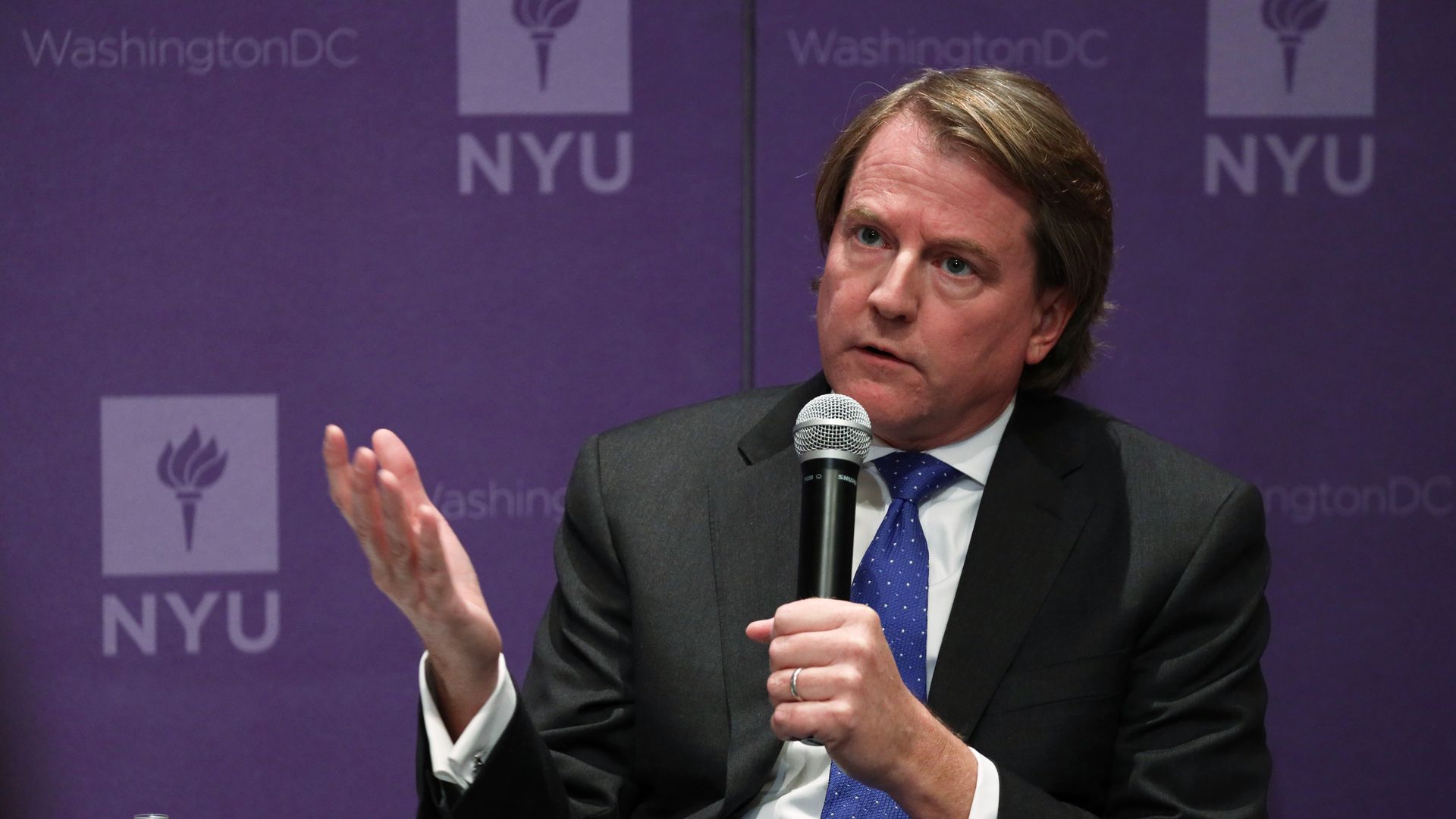 The House Judiciary Committee is continuing its effort to enforce a subpoena for former White House counsel Don McGahn in order to determine "whether to recommend additional articles of impeachment" against President Trump for conduct not covered in the articles approved last week, according to a court filing Monday.
The big picture: The Justice Department argued in its own court filing that the House's impeachment vote means there is no longer urgency to resolve the McGahn case, and that the courts should not intervene in a political fight ahead of a high-stakes Senate trial.
House Democrats countered that McGahn's testimony could "inform" their presentation of the articles to the Senate, in addition to providing crucial evidence as they continue to investigate President Trump for alleged obstruction of justice in the Mueller investigation.
What's next: The McGahn case — and a separate, but related case concerning the unsealing of grand jury materials from the Mueller report — are expected to be heard on Jan. 3, according to Politico.
Go deeper: John Bolton's lawyer says McGahn ruling does not apply to national security officials
Go deeper