Schumer argues for White House document production before Trump impeachment trial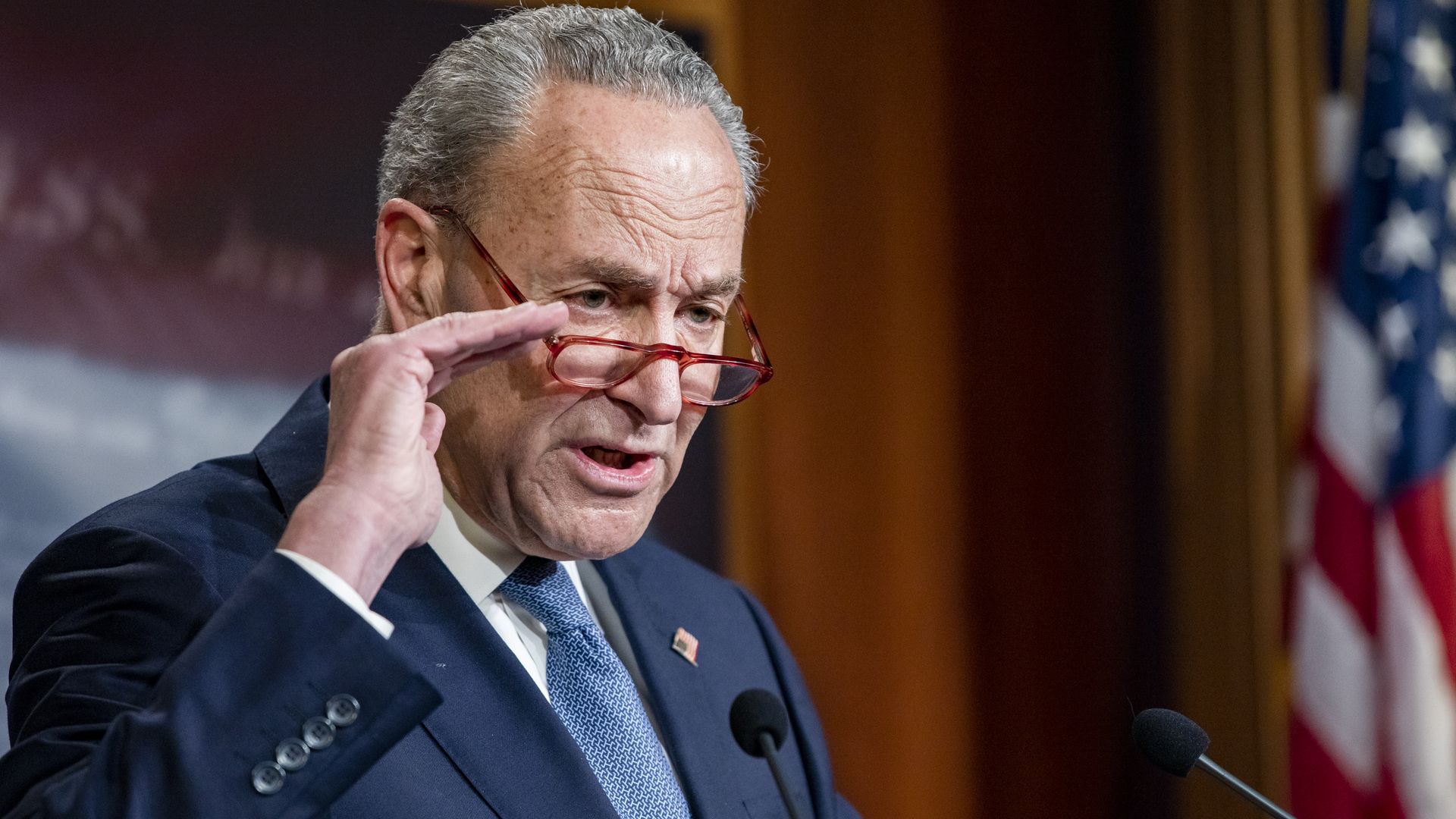 Senate Minority Leader Chuck Schumer sent a letter to all senators on Monday arguing that the White House produce documents linked to an alleged effort to pressure the Ukrainian government to investigate President Trump's political rivals ahead of the Senate's impeachment trial.
The big picture: A batch of newly released emails showed that the Office of Management and Budget ordered the Pentagon to withhold military aid to Ukraine 91 minutes after President Trump's July phone call with Ukrainian President Volodymyr Zelensky.
There simply is no good reason why evidence that is directly relevant to the conduct at issue in the Articles of Impeachment should be withheld from the Senate and the American people."
— Excerpt from Schumer's letter
What he's saying:
"To oppose the admission of this evidence would be to turn a willfully blind eye to the facts, and would clearly be at odds with the obligation of Senators to 'do impartial justice' according to the oath we will all take in the impeachment trial," Schumer said in the letter.
He later told reporters Senate Majority Leader Mitch McConnell was "hiding the truth" by blocking documents and witnesses for the Senate's impeachment trial, saying: "He's afraid of the truth."
Context: McConnell dismissed Schumer's (D-N.Y.) original request to have four White House witnesses testify in the Senate's impeachment trial on the grounds that it's the House's "duty to investigate," saying the Senate won't volunteer its time for a "fishing expedition."
Read the letter:
Go deeper ... Mitch McConnell on Trump impeachment: "Let's quit the charade"
Editor's note: This article has been updated with Schumer's comments on McConnell and the Senate majority leader's position on the issue.
Go deeper