Trump administration lays out case against Senate bill that would levy Turkey sanctions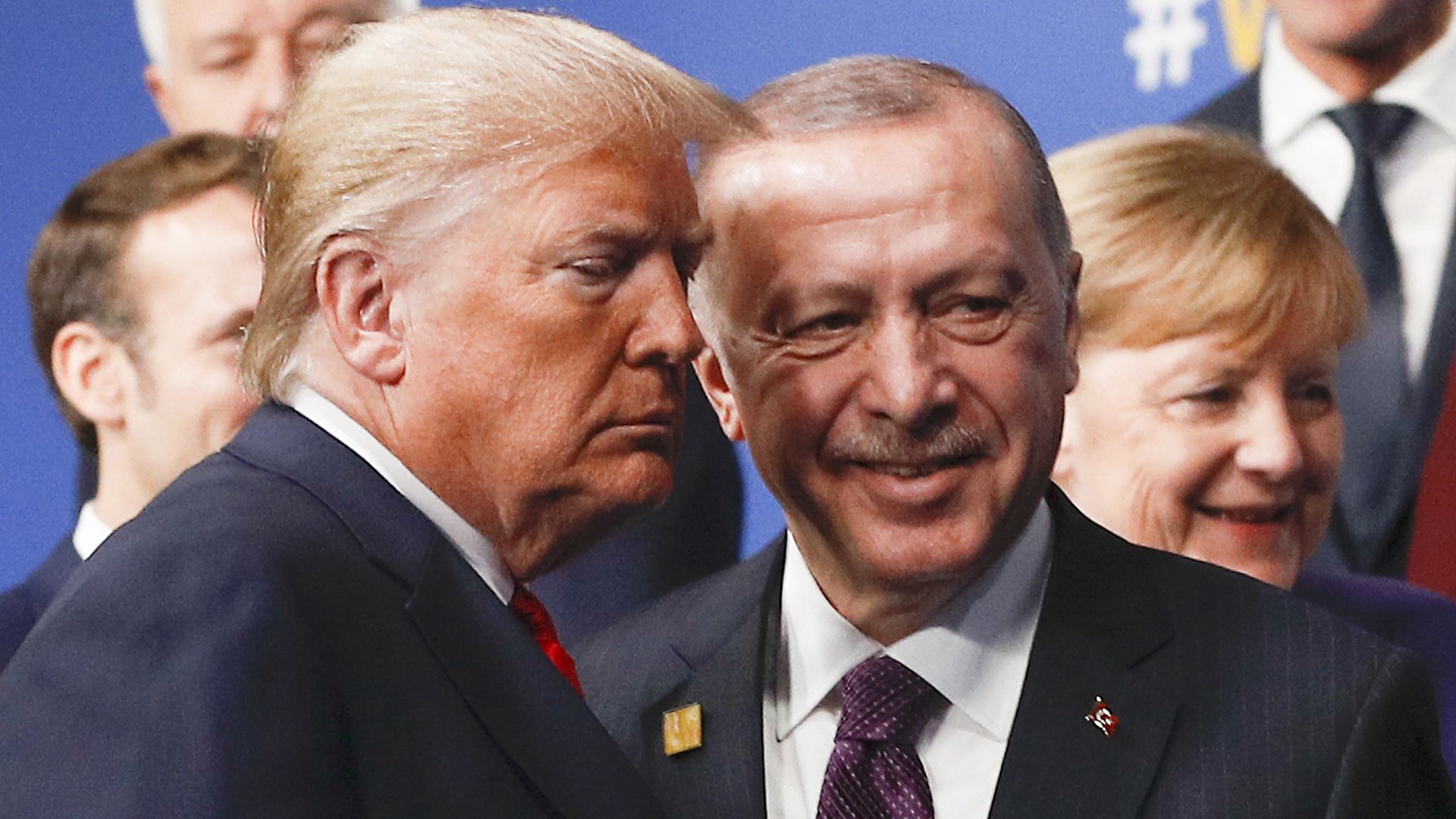 The Trump administration laid out its case against a Senate bill that would sanction Turkey for purchasing Russian-made defense systems and help Syrian Kurdish refugees immigrate to the U.S. in a State Department document obtained by The Daily Beast.
Why it matters: The document reveals how Turkey's actions have divided Trump officials and members of Congress, who have criticized the executive branch for not sanctioning Turkey for trading with Russia's defense and intelligence sectors.
The bipartisan "Promoting American National Security and Preventing the Resurgence of ISIS Act" — sponsored by Sens. Jim Risch (R-Idaho) and Bob Menendez (D-N.J.) — would bar the U.S. from selling Turkey F-16 or F-35 fighter jets unless the country abandons the Russian-made S-400 missile defense system it has purchased and tested. 
The big picture: In the document, the administration argues that the legislation would damage defense trade between the U.S. and Turkey, pushing Turkey to buy more weapons from Russia or other "adversary arms providers."
The administration says the legislation would "treat Turkey as a pariah in NATO, feeding a narrative that the Russian Federation would likely seek to amplify and exploit."
The administration also opposes a provision of the bill that would help Kurdish allies immigrate to the U.S.
"The President has been clear on this Administration's approach to refugees as reflected in the National Security Strategy of the United States," the document says.
The administration has already capped the number of refugees the U.S. will accept at a historic low of just 18,000 from a high of 110,000 in 2016.
Go deeper:
Go deeper