Boeing CEO Dennis Muilenburg is out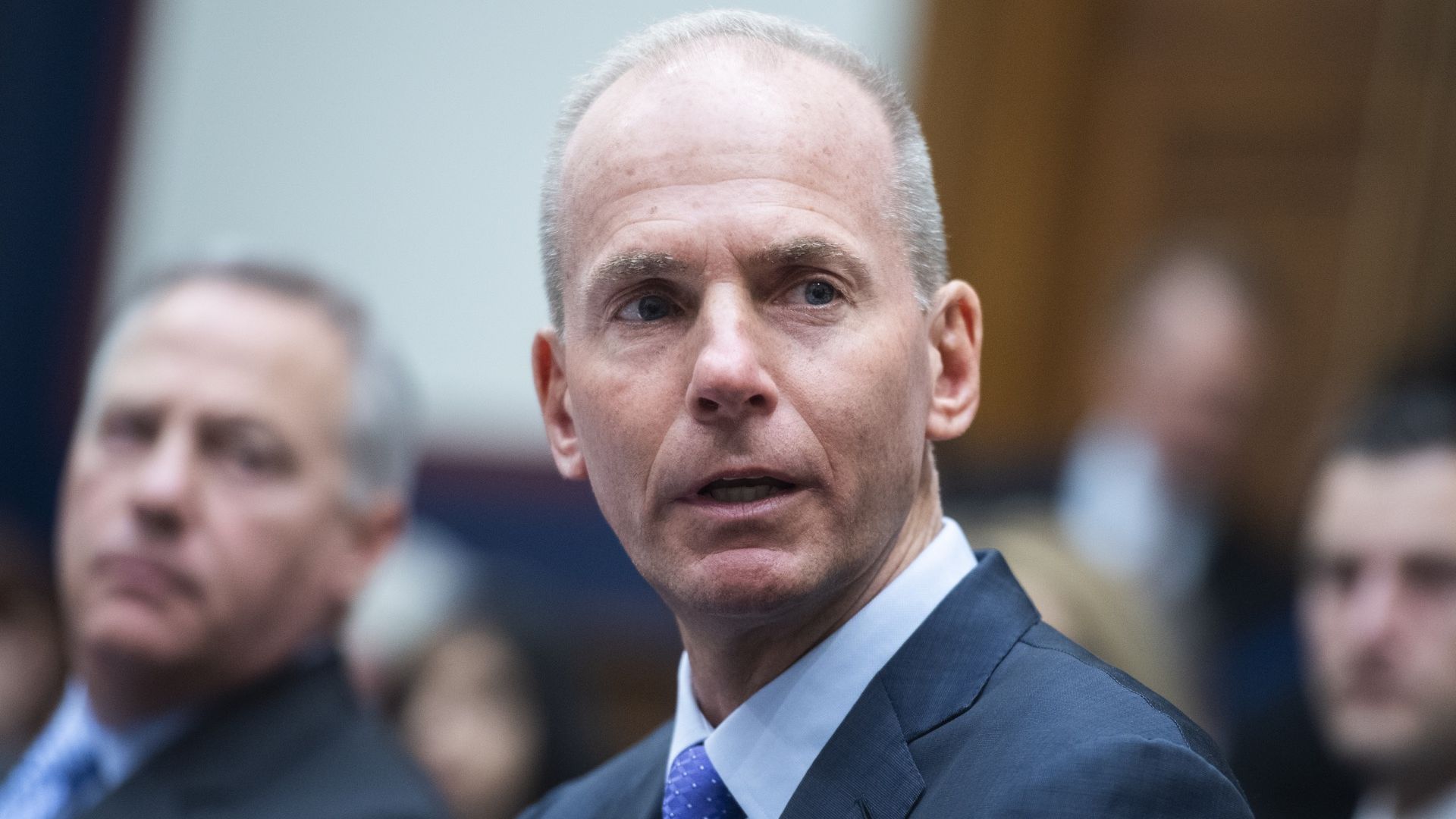 Boeing announced Monday that CEO Dennis Muilenburg has resigned effective immediately after its board of directors "decided that a change in leadership was necessary to restore confidence."
Why it matters, via Axios' Dan Primack: The aftermath of the aircraft maker's twin 737 MAX crashes, which killed 346 people, laid bare a culture in which safety concerns were discounted — and federal regulators were treated as little more than malleable rubber stamps.
Muilenburg managed to survive more than a year after the first 737 MAX crash, which took place in Indonesia in October 2018.
He's been unable to get Boeing's 737 MAX fleet back in operation after it was grounded by regulators across the globe, and last week the company announced an indefinite production stoppage that was at one point unthinkable.
Boeing's failure related to its Starliner spacecraft, which proved unable to dock with the International Space Station (although it did return safety to Earth yesterday).
The big picture: Muilenburg has led Boeing since 2015, and he had previously been heralded for achieving record profits and tripling the company's stock price.
But the company's profits have sagged thanks to the 737 MAX debacle, even turning a loss in Q2. Shareholders have lost more than $65 billion since March.
Muilenburg was stripped of his chairman title in October and recently vowed to forgo any 2019 bonuses, but he continues to lead the company and earn millions of dollars in base salary.
The state of play: Boeing shares were up around 1.5% in pre-market trading, and opened more than 3% higher.
What's next: David Calhoun, who took over as chairman from Muilenburg in October, becomes the company's president and CEO.
It's unclear if those upset with Muilenburg's leadership will welcome Calhoun's installation, or would prefer a fresh start.
He's been on Boeing's board of directors since 2009 and is a former GE exec and ex-CEO of television ratings firm Nielsen, who has spent the past five years with private equity giant The Blackstone Group. A Blackstone spokesperson says he has resigned his position with the firm.
Board member Larry Kellner, who previously was CEO of Continental Airlines, will become chairman.
Go deeper: Boeing's Teflon CEO
Go deeper