Billionaire owners of wine cave that hosted Buttigieg fundraiser call criticism "not fair"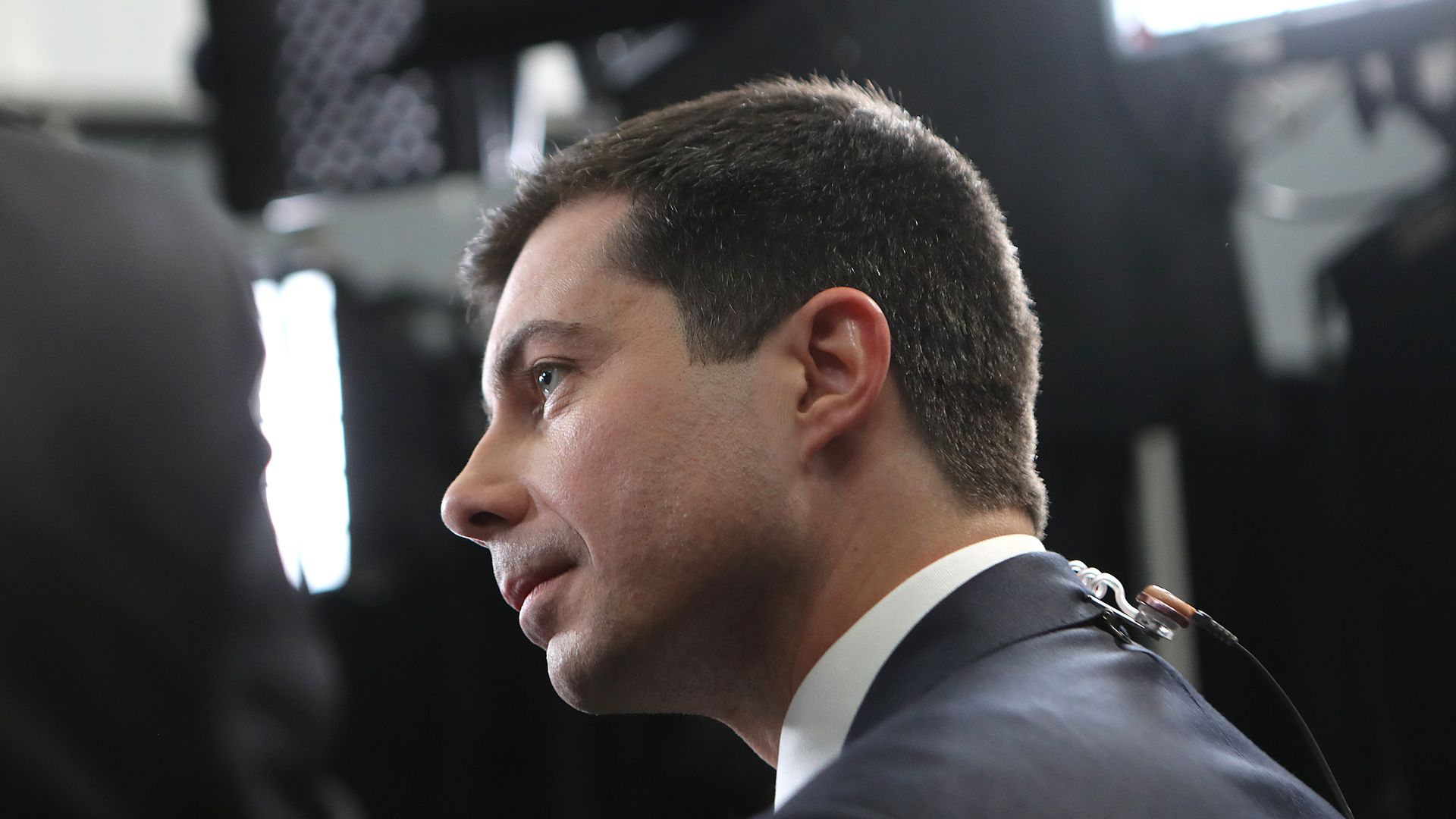 The billionaire couple who hosted a December fundraising event for South Bend Mayor Pete Buttigieg in a California wine cave expressed their frustration with how they are being depicted, saying they are just political "pawns," The New York Times reports.
Why it matters: Sen. Elizabeth Warren (D-Mass.) on Thursday used the fundraising event to slam Buttigieg for taking campaign contributions from wealthy donors. Warren claimed politicians shouldn't be corrupted by money at the latest Democratic debate. Several 2020 hopefuls have shunned donations from wealthy individuals, PACs and lobbyists.
Who are the Halls: Craig and Kathryn Hall are the owners of the Hall Wines in Rutherford, California, a winery in Napa Valley.
Craig told the Times he made a chunk of his fortune in real estate when he started his own business at 18.
Kathryn is a lawyer and businesswoman, who previously served as the U.S. ambassador to Austria under former President Clinton after donating to his re-election campaign, the Times notes.
The couple has donated at least $2.4 million to Democratic candidates, committees and PACs since the 1980s.
What the Halls are saying:
They said caves are a common place to store wine in Napa Valley because of its ability to store wine at cool temperatures cost-efficiently, per AP.
The Halls also said the $900 bottle of wine that Warren said guests were served at the Buttigieg event is a misrepresentation of what the winery actually sells. It's actually one three-liter bottle, equivalent to four wine bottles. They added that this bottle was not served at the Buttigieg fundraiser, AP notes.
"It seems someone's intentionally trying to create a different image than the reality. And that's unfortunate," Hall told AP.
Go deeper:
Go deeper