Sixth Democratic debate draws smallest audience in election cycle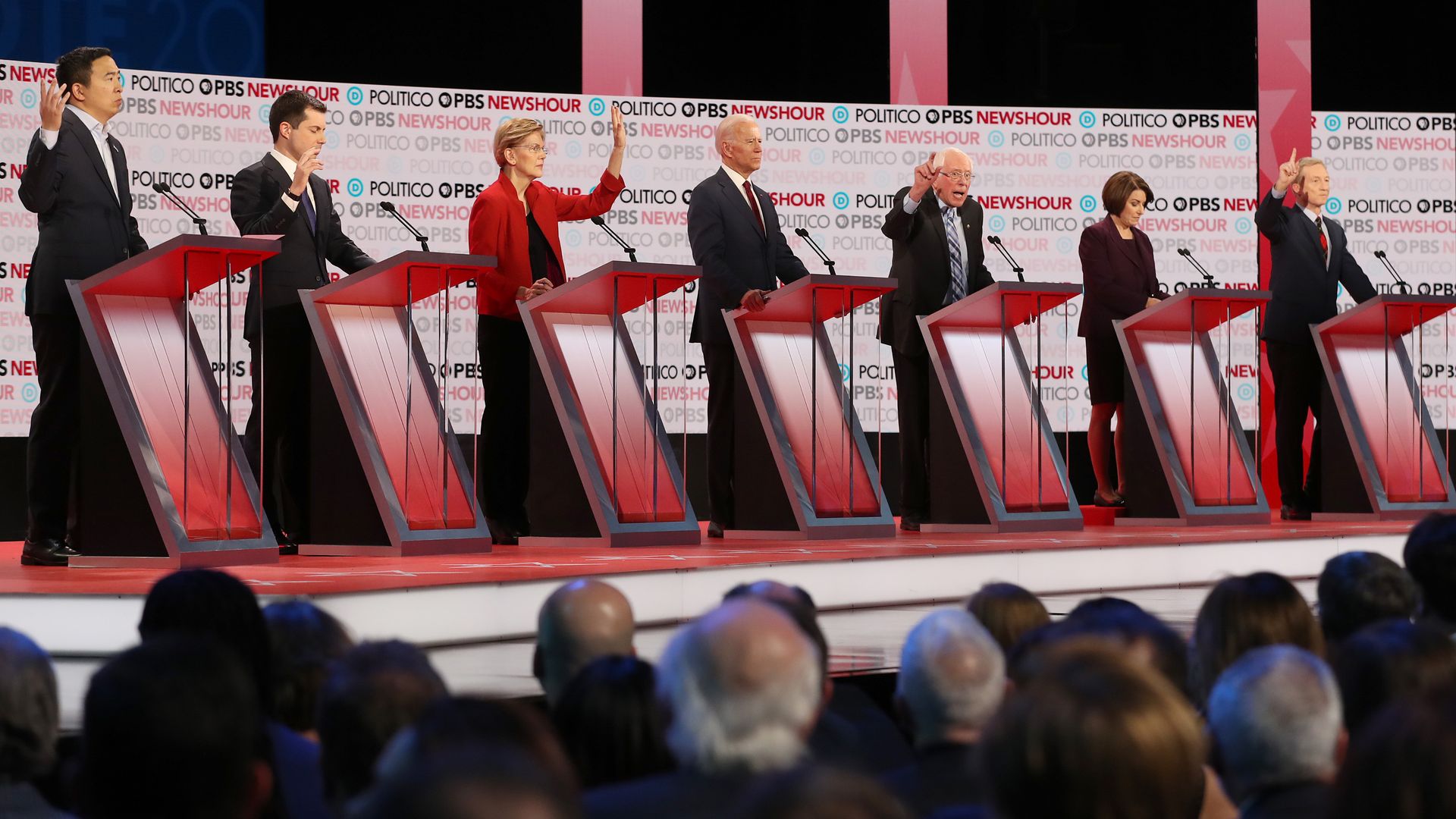 About 6.171 million people watched December's Democratic debate hosted by CNN, Politico and PBS NewsHour on Thursday, according to Nielsen data cited by CNN on Friday.
The big picture: That makes Thursday's debate the least-watched of this election cycle, The Hollywood Reporter notes. The second night of the first debate, hosted by NBC, MSNBC and Telemundo in June, was the most-watched Democratic primary debate of all time, with 18.1 million people tuning in.
CNN's simulcast of this week's debate garnered 4.088 million viewers, while PBS drew in 2.062 million. Another 20,000 watched on CNN en Español.
CNN topped primetime coverage among its competitors, Fox News and MSNBC, the network said in its news release.
By the numbers: 16 million people tuned in to watch the House vote on articles of impeachment against President Trump one day before the debate.
Go deeper: 4 takeaways from the sixth Democratic debate
Go deeper