Trump accuses Democrats of subverting democracy in blistering letter to Pelosi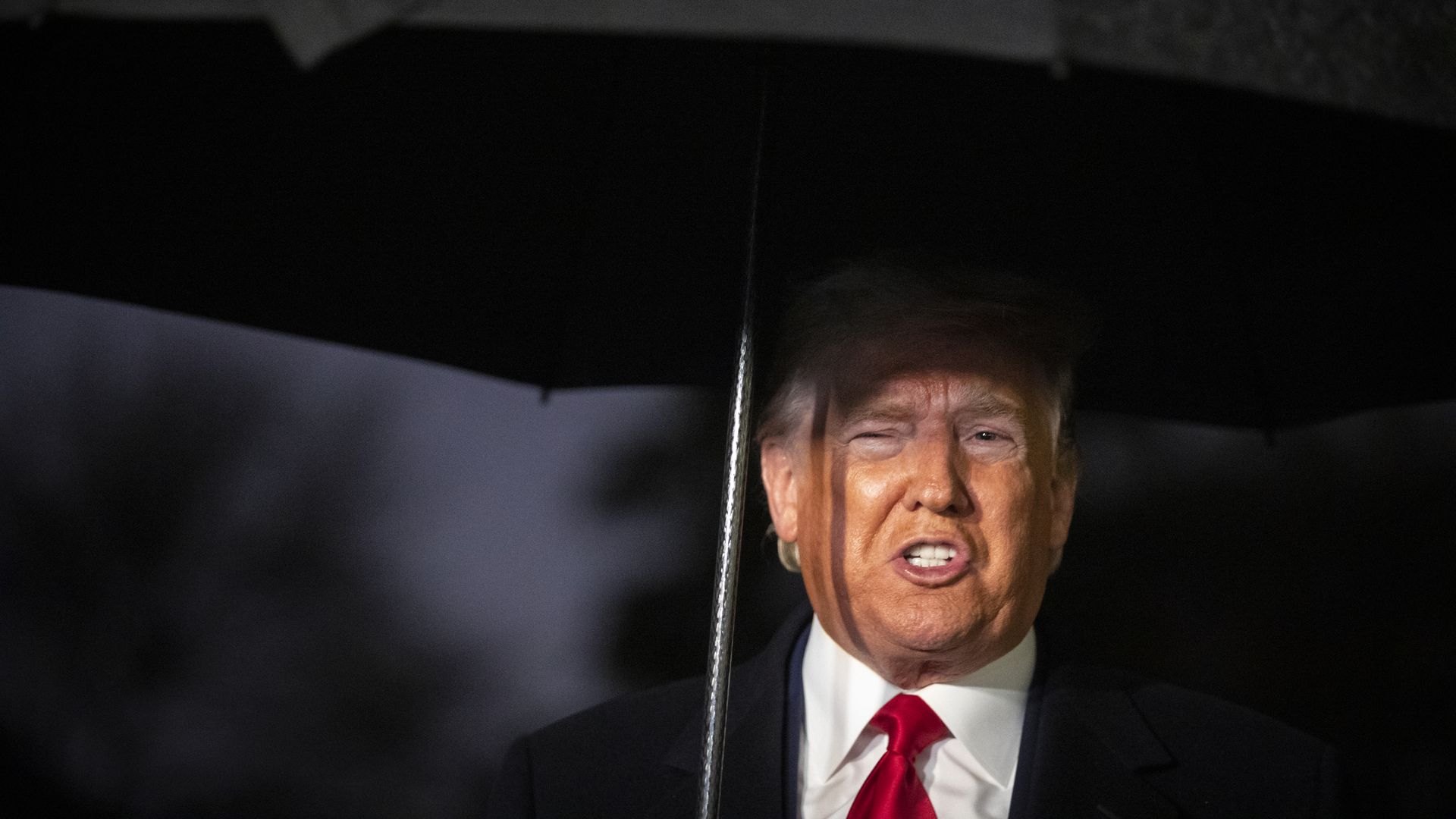 President Trump sent a letter to House Speaker Nancy Pelosi on Tuesday accusing Democrats of "perversion of justice" and condemning them for their handling of impeachment, at one point writing: "More due process was afforded to those accused in the Salem Witch Trials."
The big picture: Written on White House letterhead, the letter memorializes Trump's defense on the eve of his expected impeachment. The House is set to approve articles of impeachment on Wednesday, sending them to the Senate for what is likely to be a speedy trial that ends with Trump's acquittal.
What he's saying: Trump rehashed his usual arguments against impeachment, including that Democrats are seeking revenge over their 2016 election loss and that his call with Ukrainian President Volodymyr Zelensky was "perfect."
"There is nothing I would rather do than stop referring to your party as the Do-Nothing Democrats. Unfortunately, I don't know that you will ever give me a chance to do so," Trump wrote.
"You are the ones interfering in America's elections. You are the ones subverting America's Democracy. You are the ones Obstructing Justice. You are the ones bringing pain and suffering to our Republic for your own selfish, personal, political and partisan gain," he added.
Trump also argued the impeachment has affected him on a personal level, writing: "Few people in high position could have endured or passed this test. You do not know, nor do you care, the great damage and hurt you have inflicted upon wonderful and loving members of my family."
Flashback: The White House dared Pelosi in October to hold a vote on an impeachment inquiry.
White House lawyers carefully reviewed the language in that October letter, expecting that it could find its way before a judge, Axios' Alayna Treene and Margaret Talev reported.
The lawyers weren't steering the bus on today's letter, according to two sources familiar with its drafting.
Between the lines: Trump's tweets and "Fox & Friends" appearances could be losing their shock value, incentivizing him to turn to the imprimatur of the White House.
Go deeper: McConnell rejects Schumer's call for new witnesses in Senate trial
Go deeper