WashPost: Mormon Church allegedly stockpiled $100 billion in donations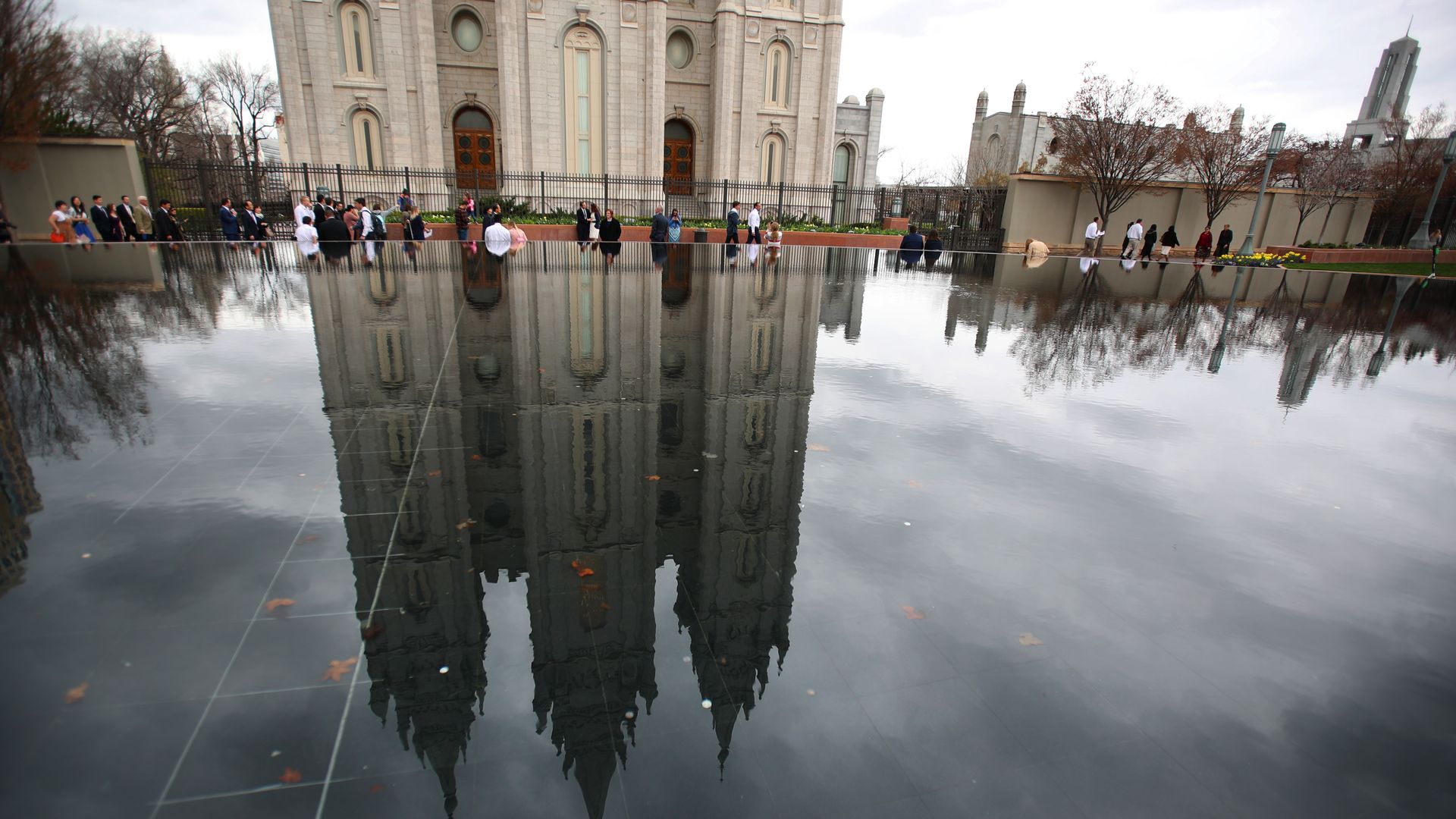 The Church of Jesus Christ of Latter-day Saints allegedly amassed $100 billion in tax-free funds "intended for charitable purposes," a whistleblower claimed in a report to the Internal Revenue Service obtained by the Washington Post Monday.
The allegations: Per WashPost, the Nov. 21 complaint to the IRS alleges church leaders misled congregants "by stockpiling their surplus donations instead of using them for charitable works" and "possibly breaching federal tax rules."
The report also "accuses church leaders of using the tax-exempt donations to prop up" two private businesses, the Post notes.
"In a declaration signed under penalty of perjury, [the complainant] urges the IRS to strip the nonprofit of its tax-exempt status and alleges that Ensign could owe billions in taxes. He is seeking a reward from the IRS, which offers whistleblowers a cut of unpaid taxes that it recovers."
— Washington Post
The big picture: The complaint by David A. Nielsen, a 41-year-old Mormon who until September worked at Ensign Peak Advisors, the investment division of the church, offers a glimpse into the finances of the church, which has not publicly disclosed its financial statements in the U.S. since 1959, per the Salt Lake Tribune.
By the numbers: Nielsen's complaint estimates the church collects $7 billion in annual contributions, $6 billion of which covers yearly operations costs, while the remaining $1 billion goes to Ensign Peak Advisors for he church's investment portfolio.
"Based on internal accounting documents from February 2018, the complaint estimates the portfolio has grown in value from $12 billion in 1997, when Ensign was formed, to about $100 billion today," WashPost notes.
What they're saying: Church spokesman Eric Hawkins would only say to the Post, "The Church does not provide information about specific transactions or financial decisions."
Go deeper