Schumer's opening pitch for the Senate impeachment trial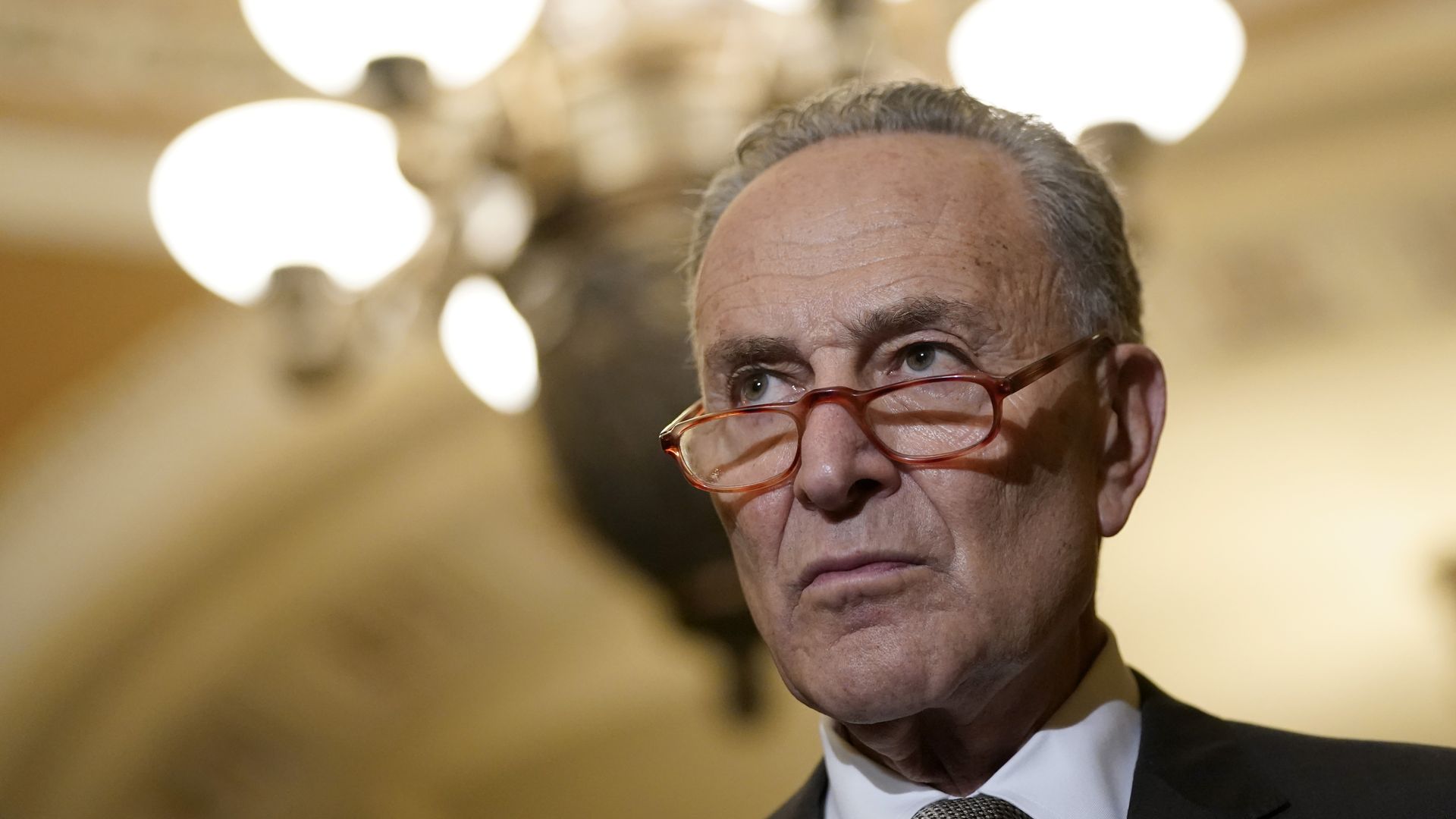 On Sunday night, Chuck Schumer made his opening bid to Mitch McConnell in the two leaders' negotiations over the Senate impeachment trial.
Driving the news: Schumer has sent a letter to McConnell in which he asks the Republican leader to call four witnesses who refused to testify before the House impeachment committees.
The witnesses Schumer has asked for all have direct knowledge of Trump administration decisions concerning the holdup of aid to Ukraine and the requests for investigations of the Bidens and of the origins of the Russia investigation.
They are: Mick Mulvaney, acting White House chief of staff; John Bolton, former national security adviser; Michael Duffey, associate director for national security, Office of Management and Budget; and Robert Blair, senior adviser to Mulvaney.
Schumer also proposes that the Senate issue subpoenas "for a limited set of documents that we believe will shed additional light on the administration's decision-making regarding the delay in security assistance funding to Ukraine and its requests for certain investigations to be announced by the government of Ukraine," per the letter obtained by Axios.
Why it matters: The Senate Democratic leader's request — particularly his call for additional impeachment witnesses — may appeal to some moderate Republicans but is sure to meet forceful resistance from President Trump and McConnell.
Between the lines: Schumer offers other suggestions to McConnell, such as the amount of time he believes should be allocated for arguments and counter-arguments. But it's his requests for witnesses that will be most controversial.
By tailoring the description of the kind of witnesses Democrats think should be called — those with "direct knowledge" of the administration's decisions related to delaying the military aid and seeking investigations — Schumer may be drawing a distinction between witnesses Trump has sought to shield and the sort of Democrats that Trump wanted to drag into the Senate, including the Bidens.
Schumer appears to be trying to drive a wedge into the Republican Senate conference. The bet would be that even as McConnell defends Trump, some swing state Republicans who are no fans of the president may want to at least make it seem like they're seriously examining Trump's actions.
Go deeper: Dems doubt Senate impeachment trial legitimacy after McConnell vows White House coordination
Go deeper