The slippery slope of foreign investments and human rights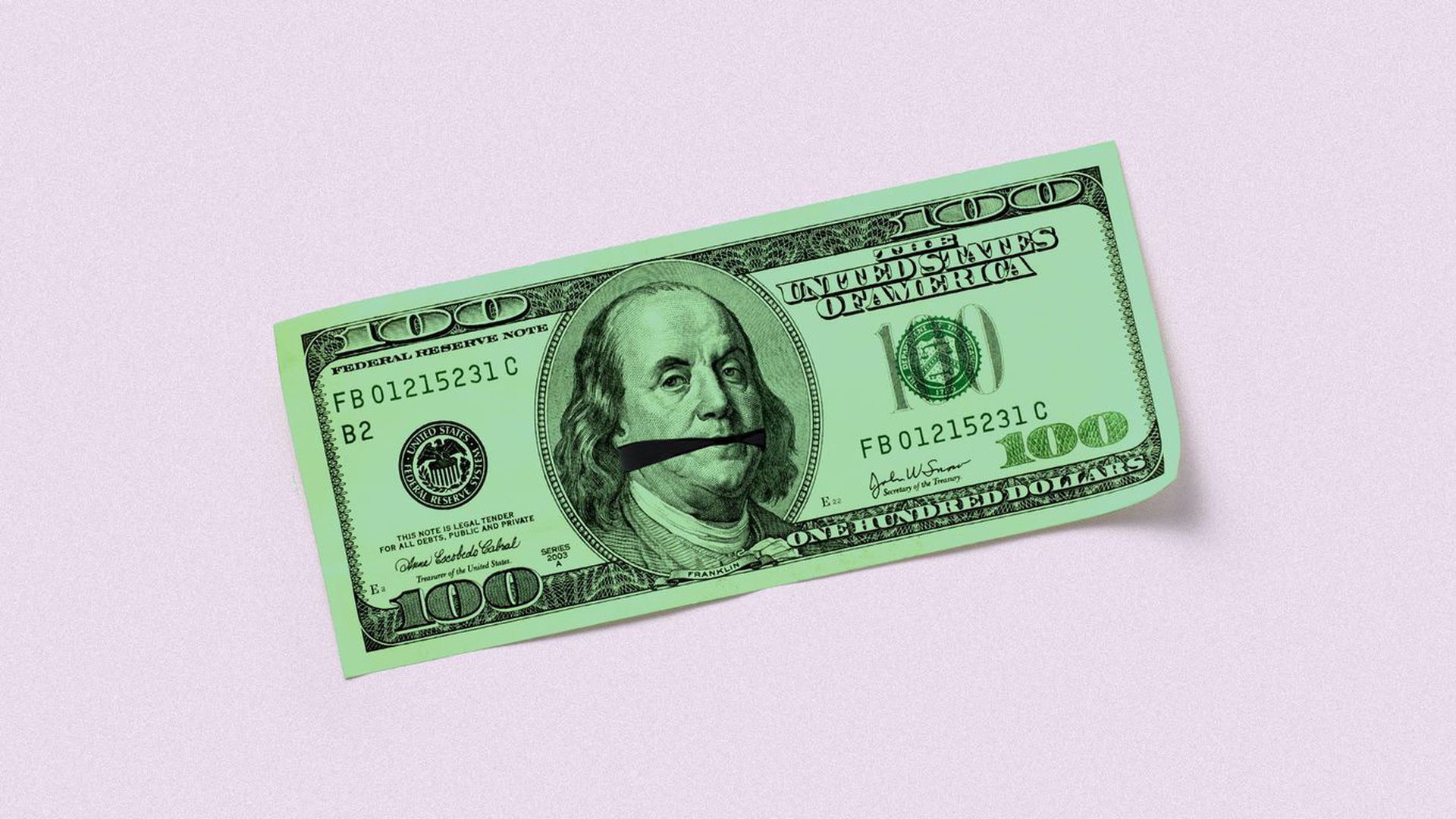 For the past year, I've had a running digital conversation with a well-known Silicon Valley investor over my criticisms of tech startups taking money from Saudi Arabia's sovereign wealth fund. Almost any time I write the word "Khashoggi," my phone buzzes with a link to the latest human rights violation in China.
The state of play: The investor's argument is that I dove head-first down a slippery slope. Even if the Chinese government doesn't directly invest in a U.S. company, as the Saudis often do, it's very difficult to separate China's private and public enterprise. Particularly in tech.
So, de facto, the Chinese government is arguably investing. And, conversely, U.S. investors and firms are supporting China's government by backing Chinese companies.
The big picture: Yes, foreign direct investment between the countries has deteriorated in the past year, thanks to the endless trade war, but there's still plenty of cross-border deals and non-investment partnerships.
I write this against the backdrop of British soccer team Arsenal, owned by St. Louis turncoat Stan Kroenke, today publicly distancing itself from the comments of one of its own players, who criticized China's government for its mass detention of Uighur Muslims (thus causing China's state broadcaster to pull an Arsenal match).
Why it matters: There is no simple exit off the slippery slope here for me, or for those who invest in China but abhor its human rights record.
Except, perhaps, to first consider how you'd react if an employee or other stakeholder were to make a criticism similar to that of the Arsenal player, or when asked by a journalist.
If the answer is to beg forgiveness, like usually-Silent Stan, or to dodge, then don't lie down in the first place.
If it's to support the comments and let the chips fall where they may, then enjoy the ride.
Go deeper:
Go deeper