A new cataract surgery drug gets a quiet agreement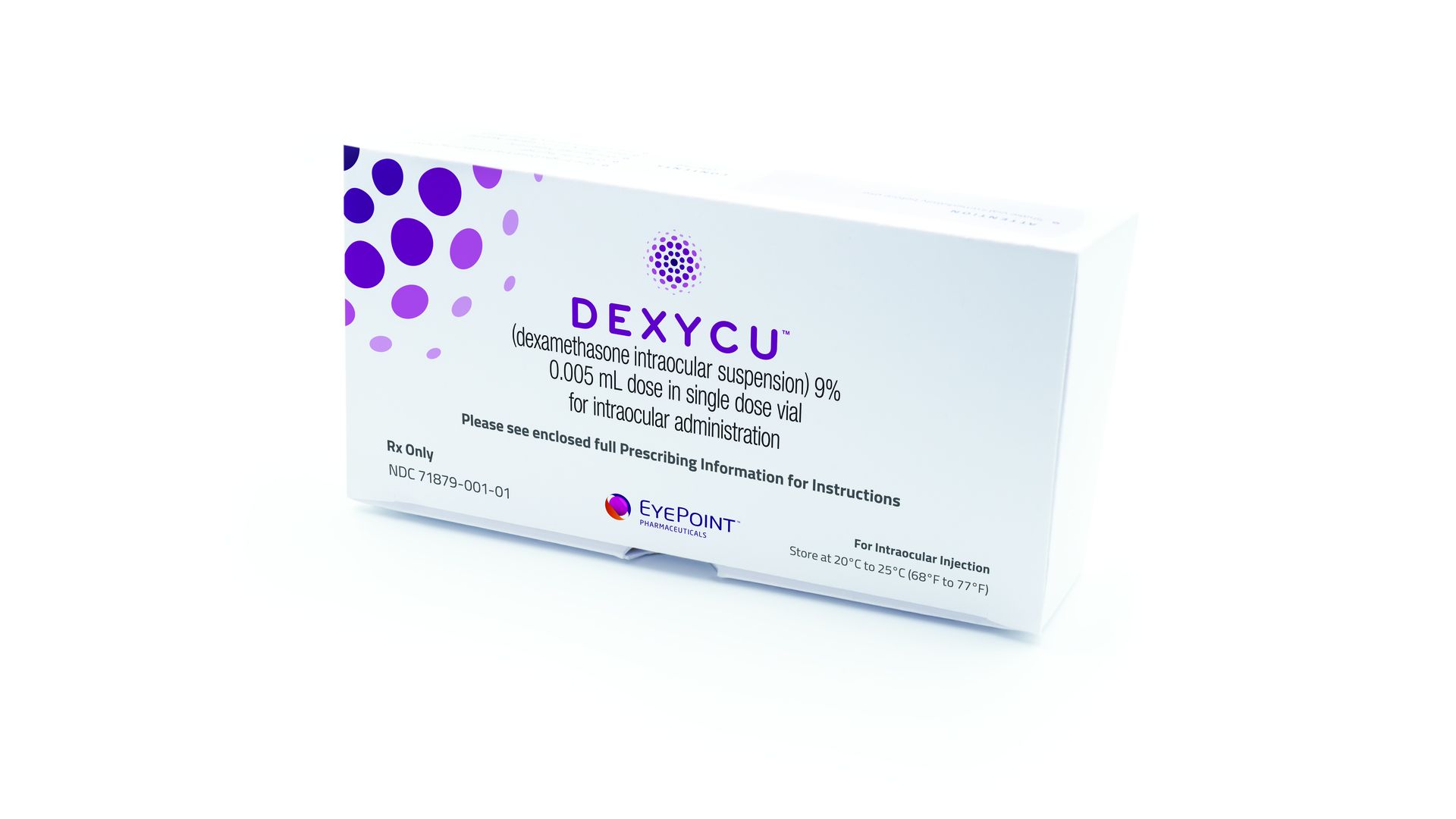 A new agreement between a small drugmaker and Kaiser Permanente will allow for the use of a new, pricey cataract surgery drug in Kaiser facilities, except there's one major issue: Nobody's admitting Kaiser is the distributing system.
Why it matters: When it comes to transparency, the health care industry is a black box — even on seemingly small things.
Driving the news: EyePoint Pharmaceuticals recently touted in a press release that it locked in a deal with an "integrated delivery system" to offer its new eye treatment, Dexycu, which is injected into patients' eyes after cataract surgery as a means to replace post-surgery eyedrops.
The release said this health system operates in "California, Washington, Georgia, Colorado and mid-Atlantic states" and has more than 8.5 million patients.
The only system that is big enough and is in those locations is Kaiser Permanente.
What they're saying: Scott Jones, chief commercial officer at EyePoint, said he could "neither confirm nor deny" that Kaiser is the system that will start offering Dexycu because "we're not allowed to use [the system's] name."
Meanwhile, a Kaiser spokesperson said: "We do not comment on the details of our pharmaceutical contracts. In general, our contracting strategy — like all of our services — is focused on ensuring that our clinicians can provide the high-quality, affordable care that is at the heart of our mission."
The big picture: Dexycu has a list price of $595, and Jones said this deal opens the door to roughly 70,000 to 100,000 cataract surgeries within the network every year.
Drugs like Dexycu, which are part of bigger procedures, usually garner payment that is close to or even above their list prices. So it's reasonable to expect this deal is worth tens of millions of dollars.
This treatment also costs a lot more than typical prescription eyedrops, but the cost will be more hidden because it will be covered by insurance premiums.
Go deeper