NYT: U.S. expelled Chinese Embassy officials for trespassing on military base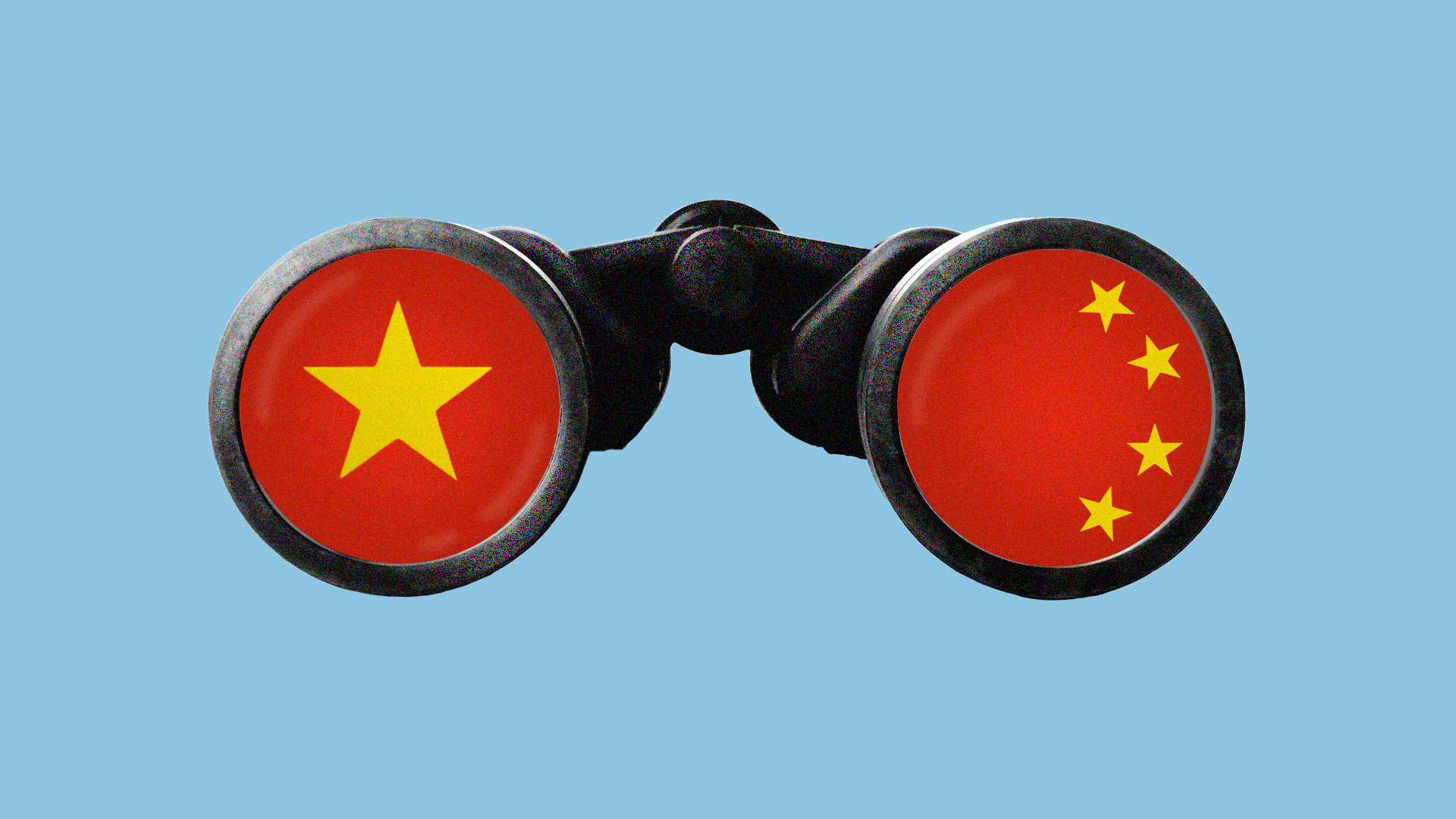 The United States this fall quietly expelled two Chinese Embassy officials suspected of spying after they breached a military base near Norfolk, Virginia, that houses U.S. Special Operations forces, the New York Times reports.
Why it matters: The episode, which has not been publicly acknowledged by either Washington or Beijing, is believed to be the first instance of Chinese diplomats being expelled on suspicions of espionage in more than 30 years, per the Times. It has also heightened concerns in the Trump administration that China is expanding its spying operations in the U.S.
Details: In September, the Times reports that two Chinese Embassy officials and their wives drove up to an entrance checkpoint on the Virginian base. A guard realized the officials did not have permission to enter and asked the group to drive through the gate, turn around and exit.
The Chinese officials instead continued onto the base and evaded military personnel pursuing them. Fire trucks finally blocked the group, and the officials were kicked off the base.
The Chinese officials said they misunderstood the guard's English instructions and simply got lost — but U.S. officials believe the group was testing the base's security.
In response to the base intrusion and other incidences of suspected spying, the State Department in October announced new restrictions on Chinese diplomats, requiring them to provide notice before meeting with American officials or visiting educational and research institutions.
China accused the U.S. of violating the Vienna Convention, which defines diplomatic relations between independent countries, but has not retaliated by expelling any American officials.
The Times notes that this could be an acknowledgment by Chinese officials that the diplomats overstepped their limits by attempting to gain access to the sensitive base.
Go deeper: How China became a global power of espionage
Go deeper