Universities with ties to slavery lead the charge for reparations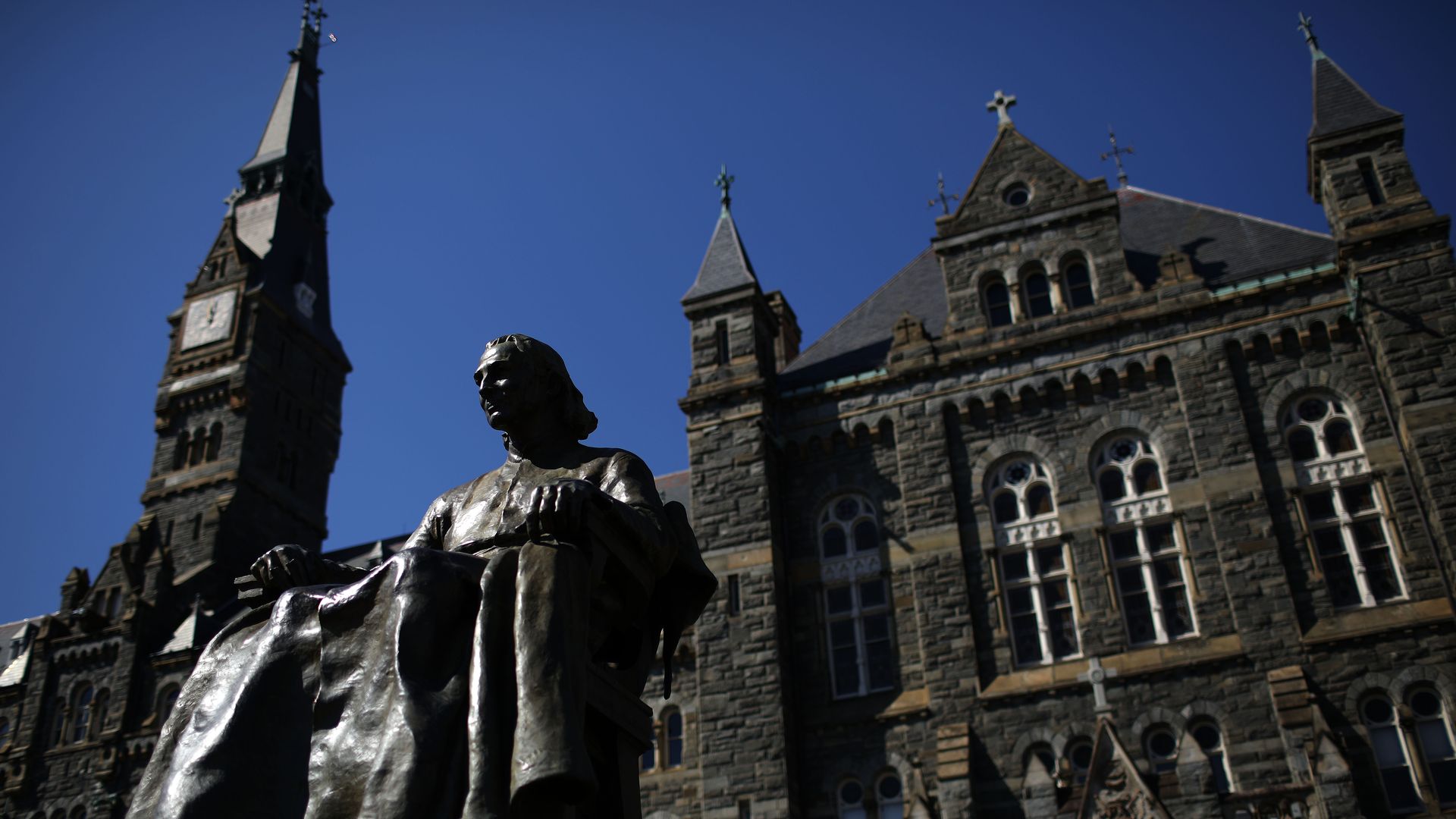 Universities across the country have publicly examined their ties to slavery and leading the charge to pay reparations — including renaming buildings, addressing controversial monuments and issuing public apologies, AP reports.
Why it matters: The U.S. has discussed reparations for decades, but the conversation has been reinvigorated in recent years as some Democratic presidential candidates bring the issue to the mainstream, AP writes.
The state of play: Georgetown University and two theological seminaries announced they are paying reparations to the descendants of slaves who were sold or forced to work by the institutions, AP notes.
The University of Virginia and at least 56 other universities have pledged to research and share their schools' histories and experiences with slavery.
At some schools, the discussion of reparations is brought up by academic professors or graduate students, such as at the University of Alabama and the University of Chicago, per AP.
Yale University has erased the names of slavery supporters from its buildings, while other schools like brown University are erecting new statues to commemorate the sacrifice of slaves.
The bottom line: While the process to approve reparations in Congress will be long-winded, individual universities have opted to take the matter in their own hands.
Go deeper:
Go deeper