National Dems push to flip legislative chambers in 2020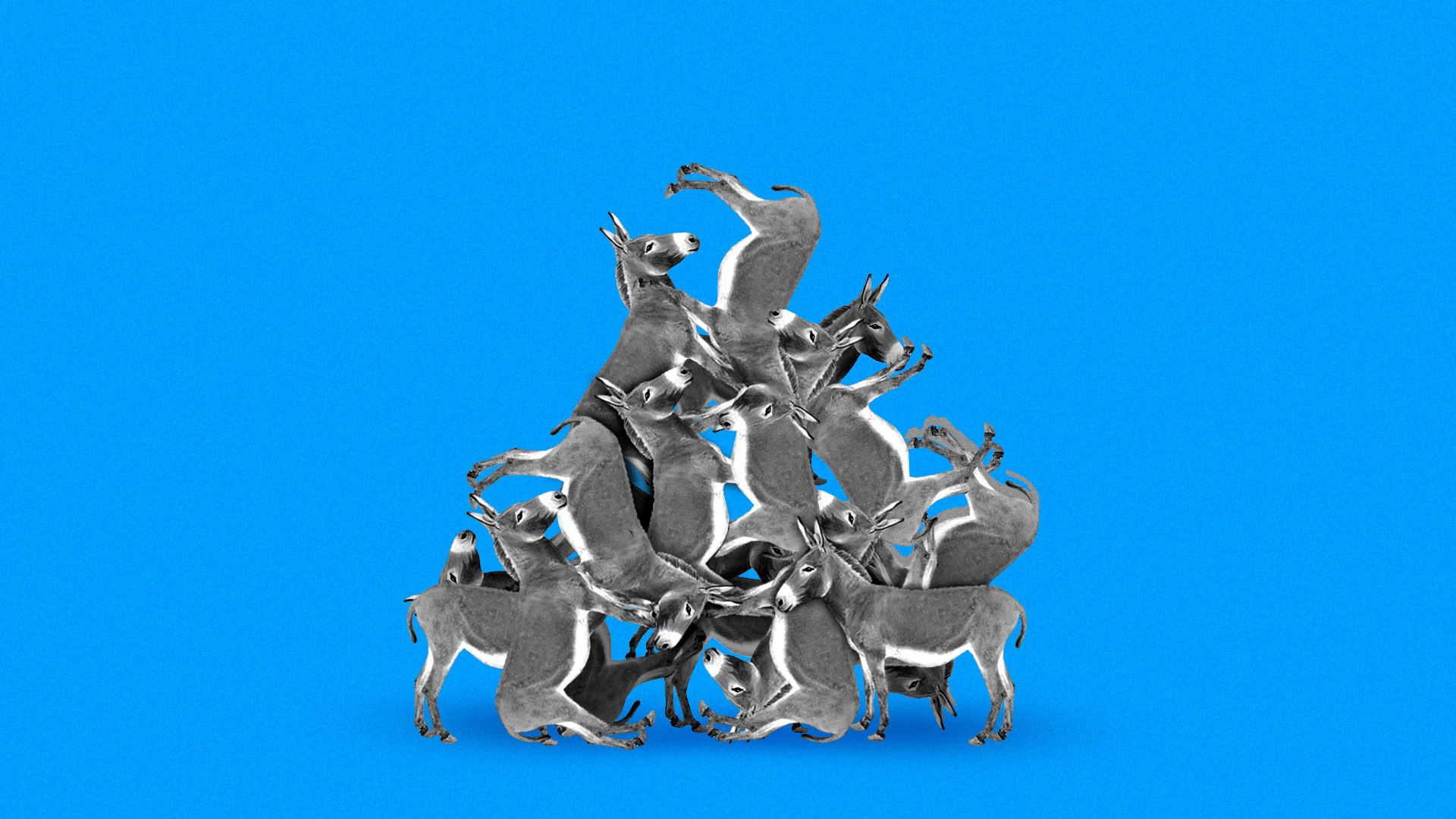 National Democratic leaders and activist groups are deploying "unprecedented" resources in the hopes of flipping state legislative chambers in at least seven states in 2020, The Washington Post reports.
Why it matters: The groups intend to pour tens of millions of dollars into low-profile contests that will influence how the upcoming redistricting battle plays out, the Post writes. The Democratic Legislative Campaign Committee has established a $50 million spending goal — five times more than the group allocated during the last round of redistricting in 2010.
Context: Historically, during presidential election years, Democrats have focused on pursuing the White House, giving Republicans an opening to take over statehouses.
The DLCC says it will focus on the state legislatures in Arizona, North Carolina, Pennsylvania, Iowa, Texas, Michigan and Minnesota.
The big picture: Many of the legislatures Democrats hope to flip are also key battleground states for the presidential election.
"That overlay is helping Democrats organize earlier than usual in those states, while energizing the party's national network of volunteers," Catherine Vaughan, a leader of Swing Left and Flippable, told the Post.
Democrats have taken 435 state legislative seats and nine governorships in the past three years, but Republicans still control the majority in 29 state legislatures, notes the Post.
Go deeper: The U.K. election's warning for U.S. Democrats in 2020
Go deeper