How the U.S. falls short on teaching students about civics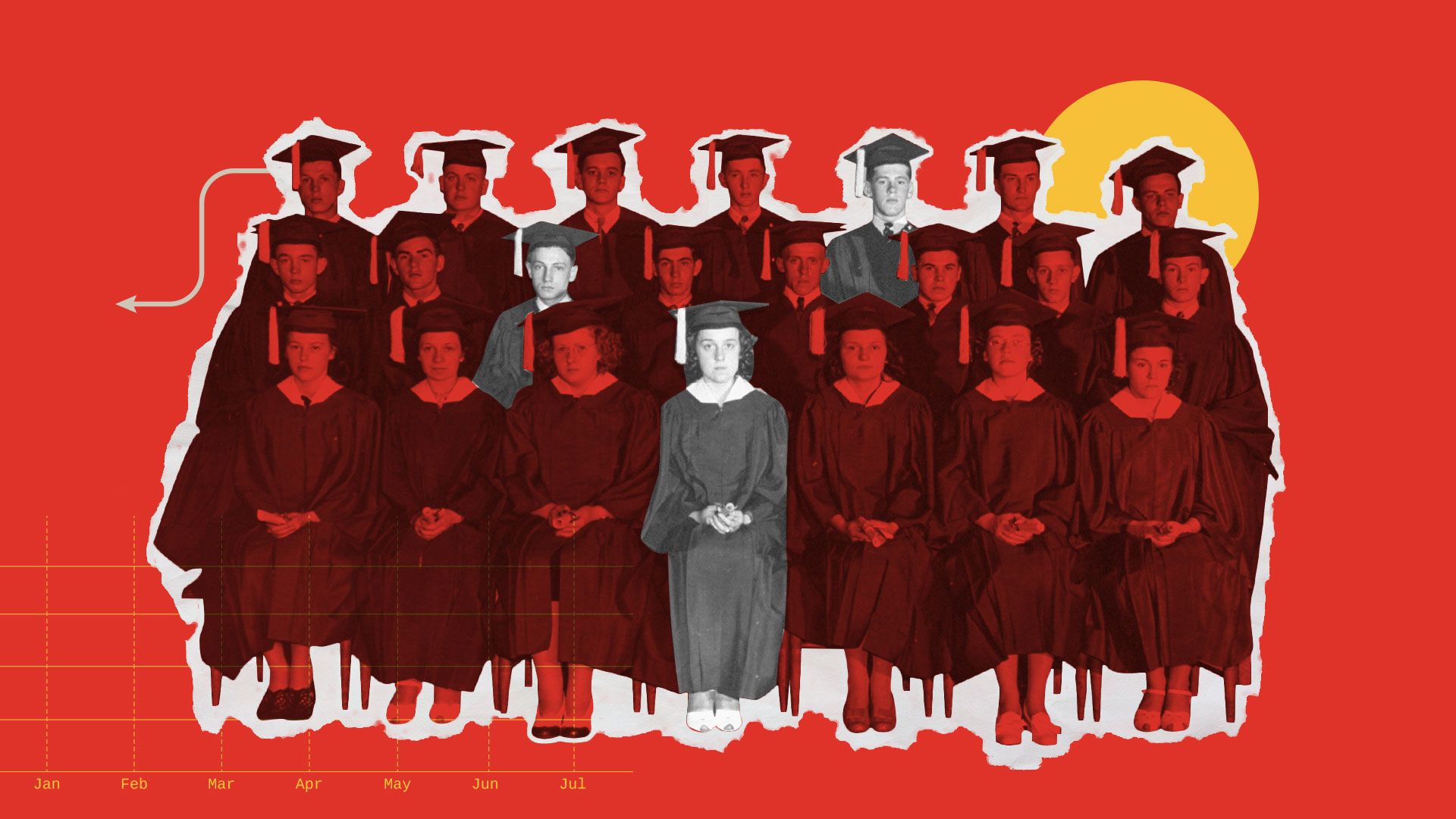 While the majority of American high school students receive some education in civics, only 26 states met the standards for a "full curriculum" in civics according to research published Saturday by the Center for American Progress (CAP).
Why it matters: Many recent graduates will be eligible to vote for the first time in 2020 and an education in civics is linked to higher civic participation — including voting.
By the numbers: 26 states met all five of CAP's measurements for civic curriculums, and another 12 states met 4 out of 5.
30 states require one semester of a civics course to graduate.
8 others and Washington, D.C. require a full-year course.
Only Hawaii requires 1.5 semesters of civics to graduate.
Kentucky is the only state without any civics course requirement at all. The state does, however, require high school seniors to pass a civics exam, as do 19 other states.
33 states address media literacy in their civics courses, which can teach students to gauge news sources for trustworthiness.
The big picture: Young voters are disproportionately impacted by voter suppression, voter registration requirements and rigid voting hours, according to the report.
In the 2016 election, only 50% of eligible voters ages 18-29 voted. In the 2018 midterms, 36% voted, which was up from 20% in 2014.
There is also a racial disparity in voting, which was seen in 2018, despite increases in voting across the board. About 40% of eligible Hispanic and Asian voters and 51% of eligible black voters turned out, compared to roughly 57% of white voters.
The bottom line: Decades of research shows that less than 25% of middle and high school students are proficient in civics — and that gap widens for students of color, low income students and students with disabilities, groups that are all likely to face additional barriers to civic engagement.
Go deeper:
Go deeper